News & Tours
Grayson Murray involved in serious car crash, withdraws from Bermuda Championship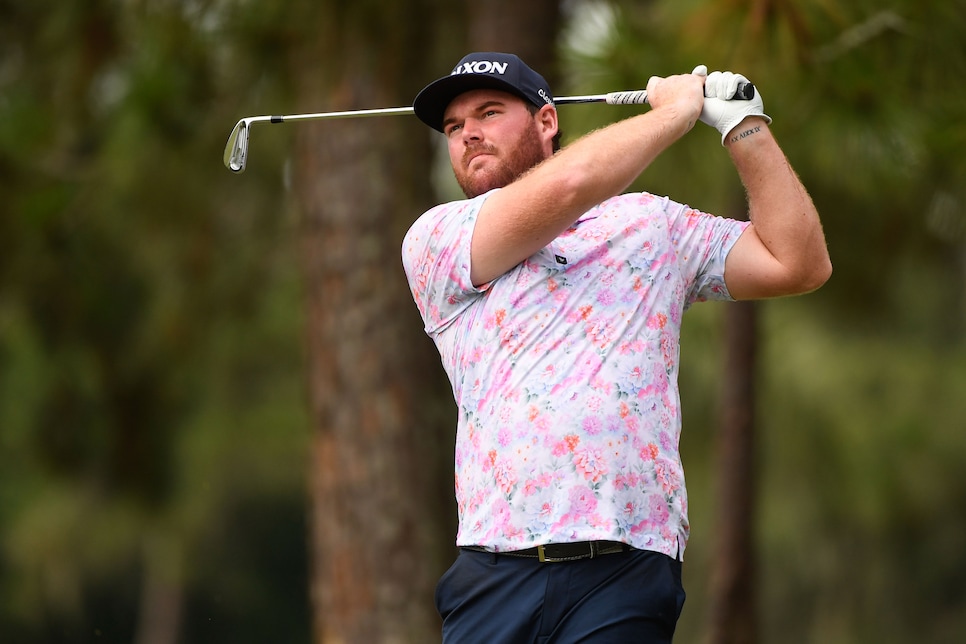 PGA Tour player Grayson Murray was involved in a vehicle accident ahead of this week's Butterfield Bermuda Championship, forcing the 29-year-old to withdraw from the event.
According to the Royal Gazette, Murray and his caddie, Douglas Schwimer, were riding scooters on Tuesday in the town of Puget en route to their hotel. As Murray was turning a bend, he collided with a car coming the opposite direction.
"Two visiting men were hurt and transported to King Edward VII Memorial Hospital via ambulance for treatment," a police spokesman told the Gazette. "Each was riding a separate rental scooter at the time of the collision. One of the men is understood to have sustained injuries to his arms and legs, while the other is understood to have sustained injuries to his hands. Both visitors are in Bermuda for the 2022 Butterfield Bermuda Championship golf tournament."
In an interview with Golfweek, Murray said he was knocked unconscious during the accident and does not remember being transported to the hospital. He said he did not break any bones but received 50 stitches, 25 of which were on his face.
"Honestly, I'm pretty fortunate because the helmet saved me. If it wasn't for my knee and stitches in my left hand, I would try to play," Murray told Golfweek. "It is nobody's fault. Riding on the opposite side of the road is already confusing and the roads in Bermuda are narrow and sketchy."
Schwimer, who was riding behind Murray, attempted to stop but fell off his scooter, resulting in road rash. However, he is remaining in the event and will now caddie for alternate Johnson Wagner.
Murray, who has been open about his substance-abuse issues, told Golfweek he was sober at the time of the crash. In Bermuda, tourists are not allowed to rent cars, forcing many to use scooters to get around the island.
Murray was set to make his first start on tour in the 2022-23 season. He's played in 115 events on the PGA Tour and won the 2017 Barbasol Classic.