The Loop
Graeme McDowell's victory in OHL Classic 'a nice step back to where I want to be'
A wet and windy coastline on Mexico's Yucatan Peninsula was not where Graeme McDowell wanted to be, but he could see his destination from there.
He went there in an effort to distance himself from a dismal season and he succeeded spectacularly, winning the OHL Classic at Mayatoba in a playoff with Russell Knox and Jason Bohn on Monday.
It was his first victory since he won the French Open in July of 2014 and his first PGA Tour victory since the RBC Heritage in 2013.
"It gives me something to kind of grab onto," McDowell said. "You go through a year like this and you think, 'Am I finished? Am I not good enough?' You ask yourself all the questions. We've all been there. This is the game of golf. It's very difficult.
"I've been dreaming of this day. I said to myself that I was going to appreciate it when it came. So I'm going to appreciate this one, let me tell you, because this year has been a grind. It's been a tough year. This is special. Kept grinding. This is a nice step back to where I want to be. I want to win more major championships and I want to win more tournaments."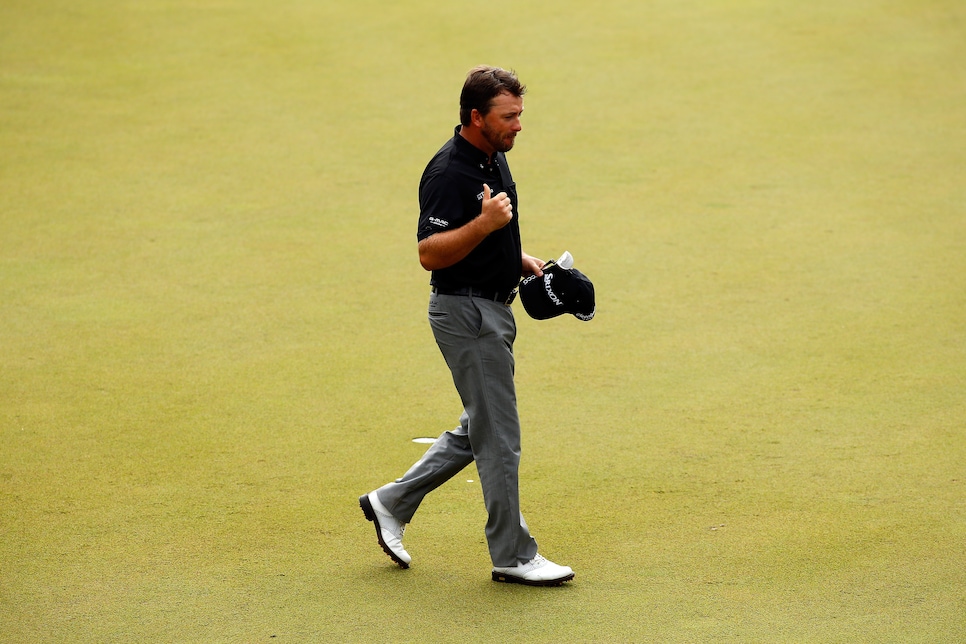 McDowell, 36, had fallen to 85th in the World Ranking, had not been eligible to play the Masters. A former U.S. Open champion, he had had one top 10 in 15 starts in the 2014-'15 season and had missed six cuts, two of them in majors.
Two weeks ago, he was talking about "looking forward to this year to be over," but according to the tour's odd wraparound schedule it already was. The OHL Classic represented the start of a new year for McDowell.
To win, he needed an assist from Knox, a Scot vying for his second straight victory. The week before, he had won his first PGA Tour event, the WGC-HSBC Champions, and he needed only a par on the 18th hole for two in a row. He missed the green with his second shot from a fairway bunker, then hit a poor pitch, leaving himself a 15-foot par putt that he missed.
On the first playoff hole, McDowell's 5-iron second shot flirted with the hole and stopped 2½ feet away, a formality from hitting the delete button on the season past.
"This has been another couple steps in the right direction," he said as he waited to see whether there would be a playoff. "It's been a rough year, for all the right reasons. Enjoying life off the golf course with my beautiful family. But this is more like it this week."