The Loop
Golf's first book, published in 1743, up for auction
It wouldn't be fair to suggest that no golf library is complete without this particular book, the first edition of the first book entirely devoted to golf.
"The Goff. An Heroi-Comical Poem" was published in 1743 and, according to the British auction house Bonhams, "only 2 copies appear in the auction records for the last 40 years and only 10 copies are recorded in the census of the United States Golf Association published in the 1981 facsimile edition."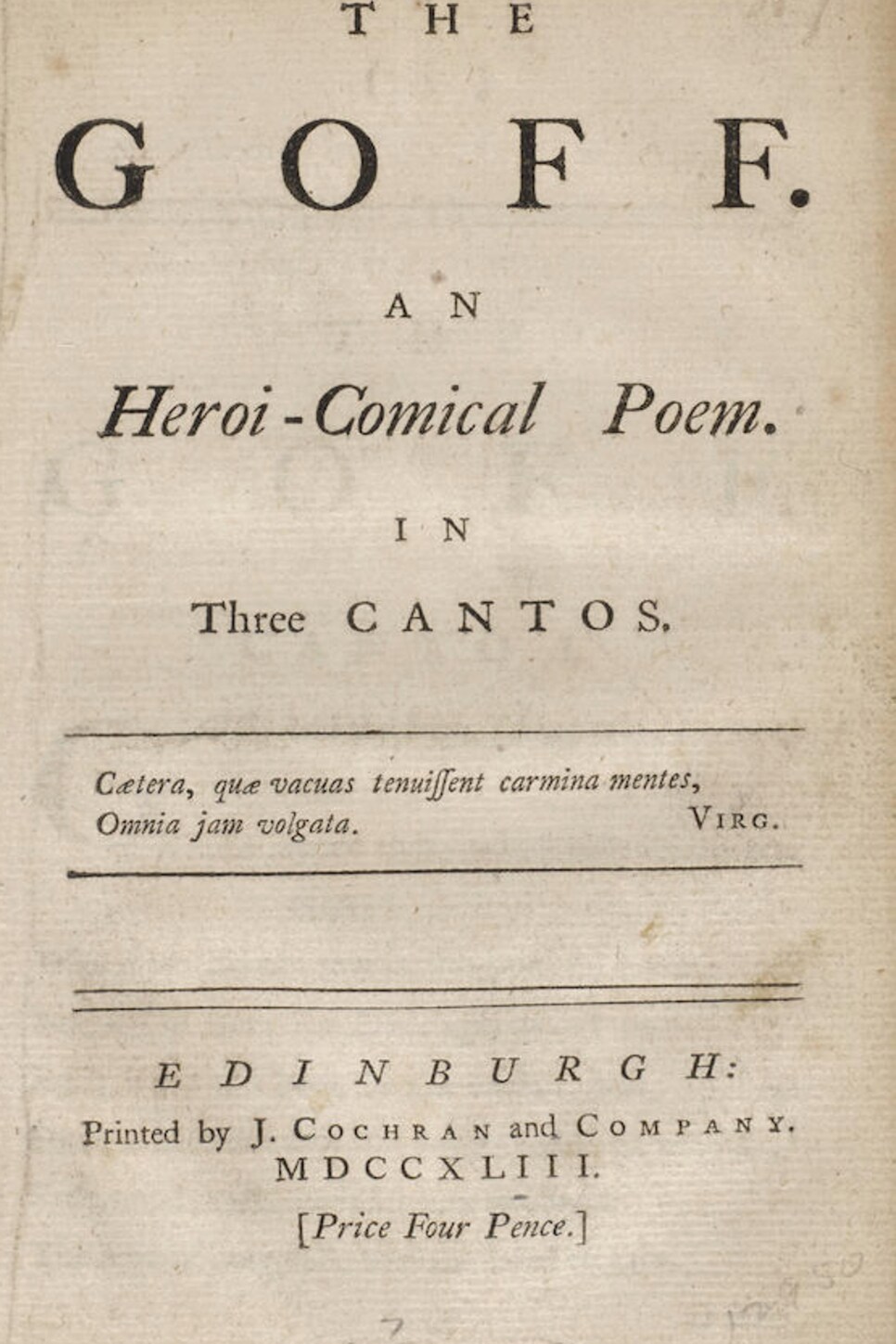 On Feb. 14, at the Sheraton Hotel in Pasadena, Calif., Bonhams will be auctioning one of them and is expected to fetch as much as $60,000.
"The Goff" was written by Thomas Mathison, a Scottish law clerk, and is 22 pages long and contains three cantos describing a round played on the five-hole Leith Links that dates to the 16th century, was the forerunner of the Honourable Company of Edinburgh Golfers, and was the place where the original rules of golf, 13 of them, were drawn up in 1744.
The book "is said to offer 'a remarkable insight' into how golf was played in the 18th century," the Scotsman reports.