The Loop
Golfers take heart: Losing on the course isn't always a bad thing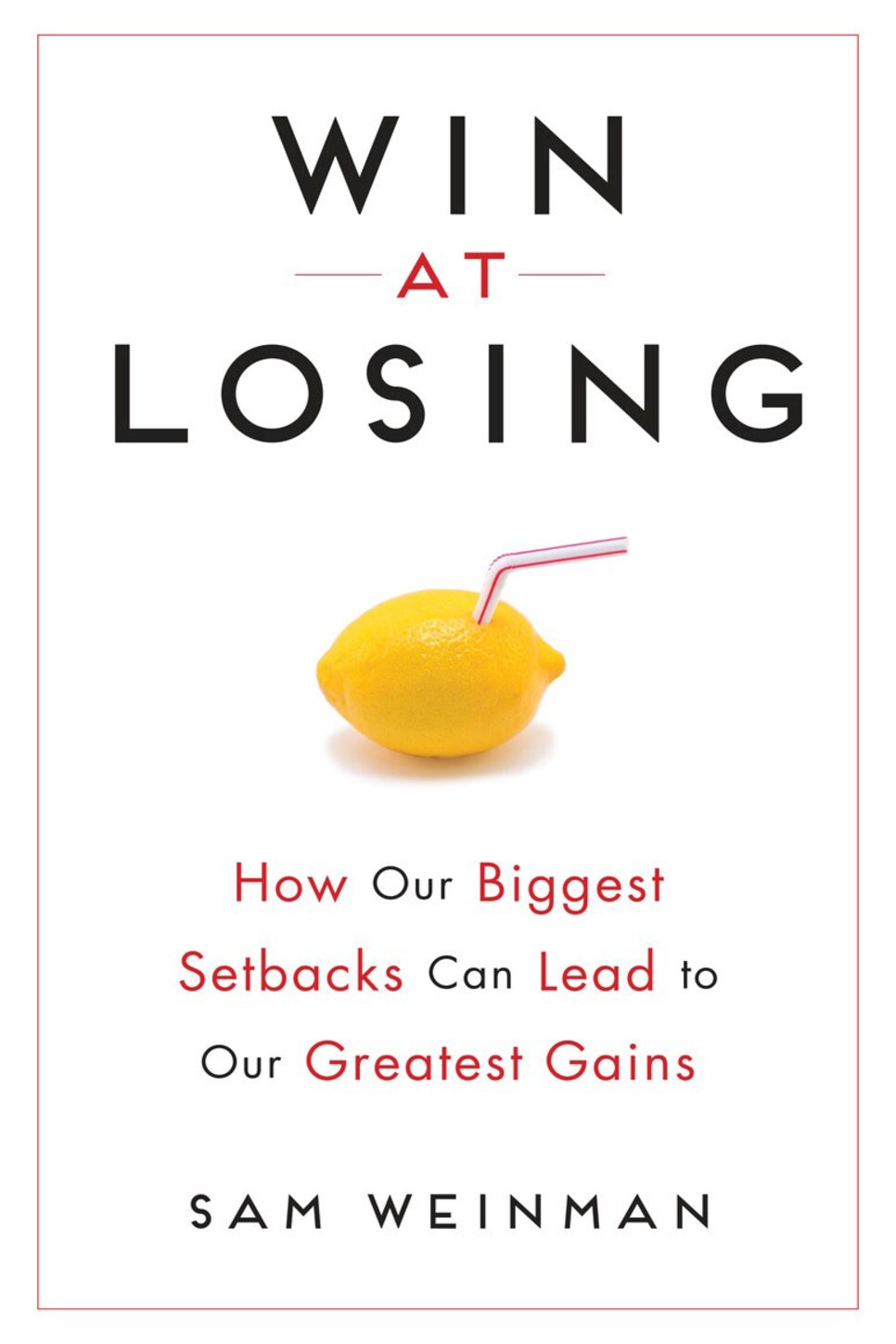 GolfDigest.com will regularly highlight a book that it finds of interest to readers. This week's is:
Win at Losing, By Sam Weinman, Tarcher Perigee, $26, hardback, 256 pages (out Dec. 20, Kindle edition $13.99)
As I considered the theme of Sam Weinman's very relevant new book, the poor chap from the classic "Wide World of Sports" intro on ABC came to mind. I'd always wondered what happened to the ski jumper who wipes out just prior to launch during the "thrill of victory and agony of defeat" sequence, and had heard he'd done OK. In fact, the skier, Vinko Bogataj, then 22, recovered from his fall after a broken ankle and concussion. He lived to jump again and today, at age 68, he is an award-winning artist in his native Slovenia.
Win at Losing focuses on the "agony of defeat" element that the author theorizes is a better teacher for the human condition than the thrill of victory. While the latter provides a more enjoyable and immediate stimulus to the body, we learn more from our defeats, as we hear over and over, especially in the sports world. Weinman, the digital editor at Golf Digest, has taken that thinking and run with it in a collection of essays that bring the human spirit to the forefront in a sharp and stimulating manner.
To fully analyze how to bounce back and excel after a crushing defeat or failure, Weinman has researched several candidates who qualify for having misfortune strike them, some famously and others more quietly: Greg Norman at the 1996 Masters, 1988 presidential loser Michael Dukakis, soap-opera star Susan Lucci, speed skater Dan Jansen, soccer player Sara Whalen Hess, entrepreneurs Jordan Nemrow and Ian Shea, and Nick Leone and the Columbia football team.
The impetus for the book? Parental pointers, actually. Weinman felt the need to get more creative and intuitive in how to help his young boys deal with moments of defeat, mainly in sports. What he discovered is presented thoughtfully and constructively in each subject's case study. Weinman takes a topic that could be a one-off "solution" and analyzes it from all angles. He not only interviewed the subjects (the descriptions of him meeting his subjects are one of the book's fun elements), but talked with other authorities on recovery from defeat.
Starting with fully understanding that there is value in failing or having a setback because they produce success or help you achieve what you want to accomplish in life, the reader will recognize several takeaways for bouncing back, among them: Having a growth mindset, being pragmatic, coming to grips with the "why bother?" element, looking at losses constructively to keep growing every day, getting support at home, enjoying what is left for you, knowing how to handle future trouble, using counter-factual thinking to focus on what might have been not on what actually happened and using cognitive restructuring to train your mind to think differently of an event than before.
Anyone going through a tough time will find all of this enlightening. At times the analysis of each subject might feel a little drawn out, but each has been through a unique experience, and Weinman's perspective is thorough. In the end, it's all about the individual regaining control of the narrative, as it's popularly described, and having the fortitude to do it.
With Weinman now enlightened with new ammunition for his boys, he says passing along the nuggets he's learned is a work in progress. But you sense there is strong hope for their journey just as the book's pointers make us all feel we can jump over and around life's hurdles.