The Loop
Golfer injured in bizarre porta-potty incident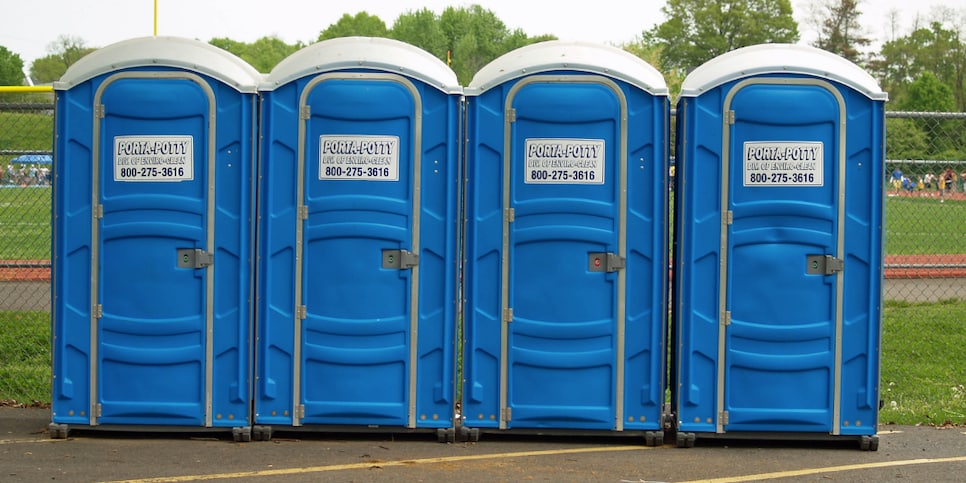 The golf course can be a dangerous place. Menacing wildlife, lightning strikes, rough terrain, errant drives; golf's not exactly a walk in the park. Add another hazardous element to the mix: moving porta-potties.
Sometimes viewed as safe havens, a portable toilet turned treacherous for an unlucky hacker in Chicago. Brian Berg claims that, while watching an iron shot from the fairway this summer, he was hit by a moving porta-potty that was in the process of being hauled away. Allegedly, an employee had taken a forklift off the golf cart path, with the porta-potty blinding his view. Berg says he was trucked to the ground, where the porta-potty hit him again and knocked him unconscious. Berg is suing the course -- Fox Run Golf Links in Els Run, Ill. -- as well as the employee who hit him.
We maintain there are worse fates with porta-potties, like being trapped inside one as it's tipped over. But this isn't to mitigate Berg's plight. Frankly, it stinks.