The Loop
GolfBeer Brewing Co.: Want a G-Mac ale to go with that G-Mac and Cheese?
Coming soon to a 19th hole near you: Freddie's Scandinavian Style Blonde Ale, G-Mac's Celtic Style Pale Ale, and Keegan's New England Style Lager.
That would be PGA Tour players Freddie Jacobson, Graeme McDowell and Keegan Bradley, who have entered the beer business, partners in the new GolfBeer Brewing Co.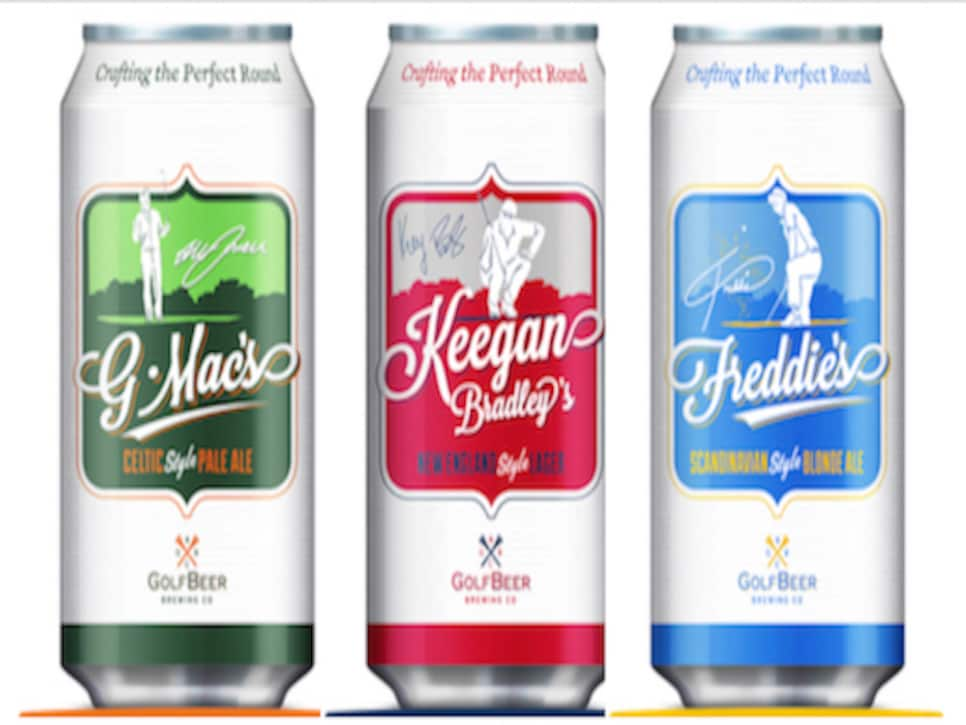 "We wanted to create craft beers for the 19th hole, approachable craft beers, something the golfer can enjoy and maybe associate those with a golfer like Freddie Jacobson, like Keegan Bradley and myself," McDowell said.
The idea was Jacobson's and came from a conversation he had with a friend and business associate, Patrik Waxin. After completing his due diligence, Jacobson went to McDowell and Bradley to ask them to join him in the venture.
The beer is brewed at the Brew Hub in Lakeland, Fla., a company founded by craft beer experts and beer industry veterans. Initially it will be available on draft and in 12-ounce cans at select golf courses and restaurants in Florida. It has plans to offer it in glass bottles and to market it in grocery stores, bars and restaurants in 2015.
McDowell's Nona Blue tavern in Lake Nona, Fla., which features G-Mac and Cheese on its menu, will be among those carrying GolfBeer's offerings.
Each was developed according to the players' own palates. "To have a master brewer develop a beer based on my taste preference has been an incredible experience," Keegan Bradley said in a news release. "The beers are delicious, the concept is unique and I'm excited to be a part of it."