News
Yang And Woods To Meet Again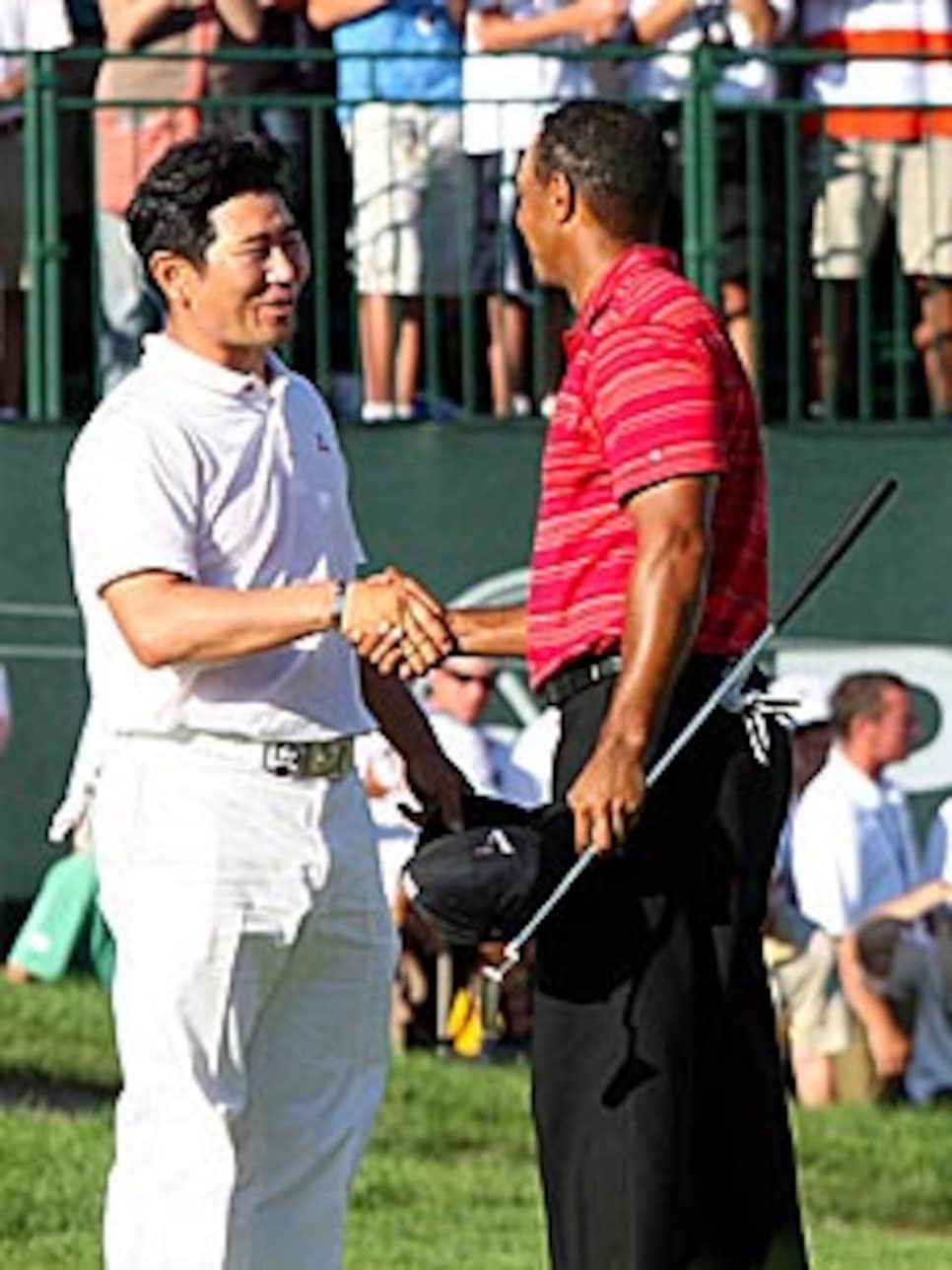 Yang said a 2006 victory in the HSBC Champions over Woods and others helped set the stage for his recent triumph at the PGA Championship.
SHANGHAI (AP) -- Y.E. Yang says his win over Tiger Woods at the HSBC Champions in 2006 was a major factor in setting up his victory over the world No. 1 last week in the PGA Championship that made him the first Asian golfer to claim a major.
Yang will meet Woods again at this year's HSBC Champions in November, along with defending champion Sergio Garcia and world No. 2 Phil Mickelson.
Yang said in a statement on Monday that the 2006 win set the stage for greater achievements because it gave him the courage to pursue loftier goals, like playing on the PGA Tour and winning a major.
Others competing in the tournament Nov. 5-8 at Shanghai's Sheshan International Golf Club include Paul Casey, Henrik Stenson, Stewart Cink and Padraig Harrington.