News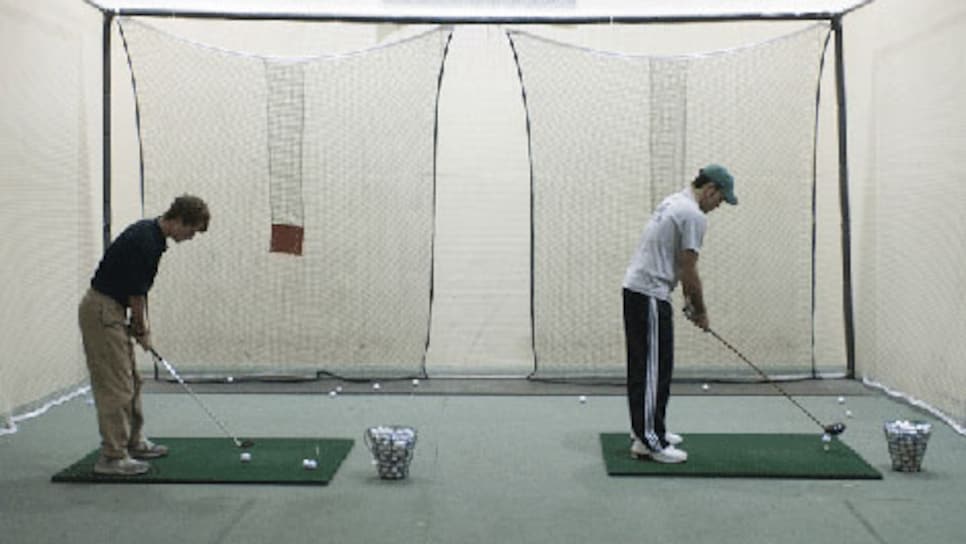 The average high temperature in Gothenburg, Sweden, during the month of January is 34 degrees. By May it's gone up to 55, and July it's a balmy 68. A few months later, in October, it's back to 55. Winter dominates the year in a way that alters your mood and makes you desperate for distractions. It's a dark time -- the sun barely reaches its perch in the corner of the sky (during winter, it's never directly above you) before dipping back down again a mere handful of hours later.
Despite the cold and dark, Gothenburg has produced some of the best golfers in the world. I grew up there in the '70s, '80s and early '90s, alongside players such as Helen Alfredsson, Catrin Nilsmark, Carin Koch and Sophie Gustafson. I didn't know them back then, just saw their names on the leaderboards at tournaments and read about them in the papers. Sophie's brother worked at my dad's store for a while. Carin's boyfriend (now husband) was a buddy of my brother's. But those girls were at a different level -- superstars in the making. Still, like most of the kids I knew growing up, I started playing golf at an early age. Back then, as now, golf was the second-largest participant sport in the country after soccer. Everybody played. I started going to golf clinics twice a week in second grade, with my two best friends. We didn't take it very seriously at first. I remember insisting on wearing my new cowboy boots to class the whole first semester and nobody objected. This was the Swedish Golf Model -- start 'em young but make it fun and pressure-free. When winter rolled around, as it always did before you could blink, golf didn't stop. It just moved indoors.
Practice is a much bigger part of the game in Sweden than it is here. Most golfers play on the weekends and practice during the weeks, as much as they can. They might go to the range with friends and make it a social thing, but it's still practice. That's why indoor golf is such a popular pastime there in the winter. People are just hitting balls into nets, but that's OK. They enjoy keeping up with the routine.
I still vividly remember the smell of the warehouse-turned-indoor-range we went to every week for winter practice when I was a kid. I remember the buzzing noise of the giant heaters in the corners that blew warm air into the big, open space. The "thwack" of balls being hit, followed immediately by the "thud" of their impact with the nets and padding that lined the walls. There was something very freeing about not seeing where the ball went. I could still tell if I'd hit it well, and still sense where it would have ended up had it not been so abruptly halted. Best of all, I could concentrate more on what my coach was telling me, and on what my body was doing. During those months, my focus was solely on my technique, not on the flags on the range. I wasn't distracted by ball flight. And when spring finally sprung, it was always a great adventure to take my new swing outdoors. Not once did it fail me that first round of the year. In fact, year in and year out, I played my best golf during the beginning of the season. By the time fall was winding down, I was usually back to being a head case, until we moved our training back indoors. There, I could rid myself of all the distractions and once again focus solely on my swing.
I don't miss the dark, cold winters of my childhood. But I do miss those months of indoor practice.
The frigid temperatures and lack of daylight should make Sweden the least golf-friendly nation in the world. Instead, you could argue the conditions help make players better, simply by forcing them inside.