News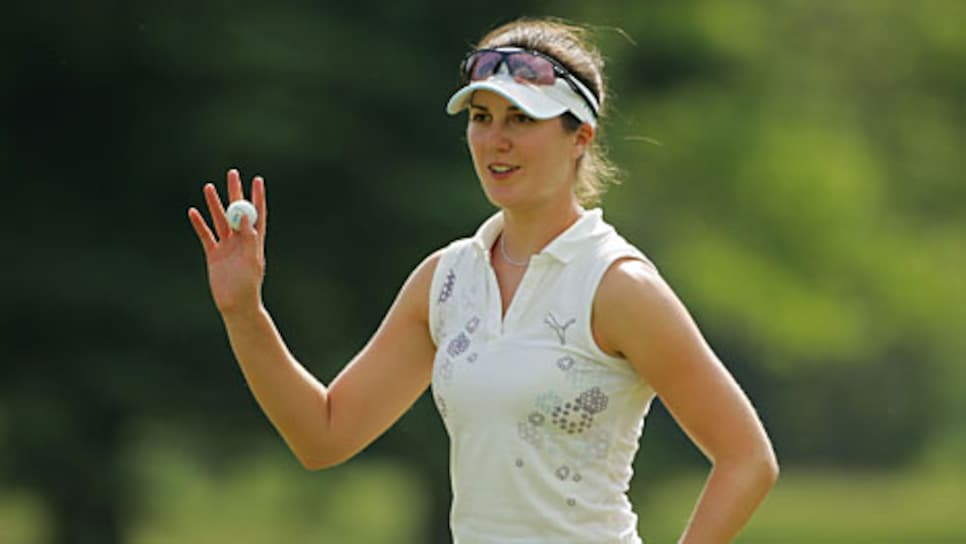 The 24-year-old Gal is in her second year on the LPGA.
ROCHESTER, N.Y. (AP) -- Germany's Sandra Gal shoots an 8-under 64 and leads by one-stroke during the darkness-suspended first-round at the Wegmans LPGA.
Play was interrupted for 3 hours by an afternoon storm Thursday, then called off for the day at 8:37 p.m. with dozens of players unable to finish their round.
Gal's career-best round was one better than Jiyai Shin of South Korea. Becky Lucidi was in third place at 6 under through 15 holes.
Tiger Woods' 18-year-old niece, Cheyenne, carded a 75 in her pro-tour debut, which came courtesy of a sponsor exemption.
The 24-year-old Gal, in her second year on tour, finished with a 15-foot birdie putt. Her best finish was a tie for fifth at last month's LPGA Corning Classic,