News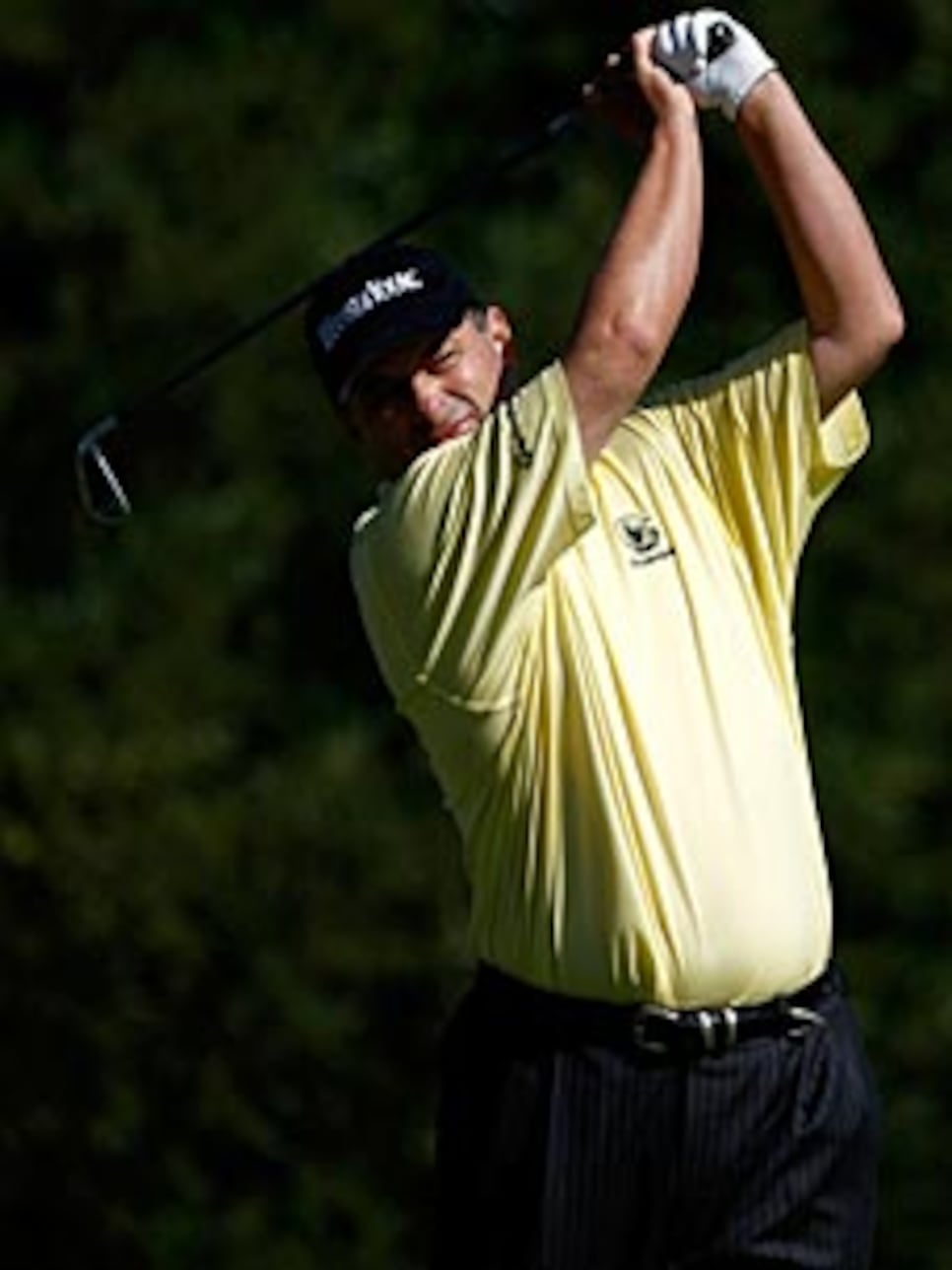 Roberts has made seven birdies to just one bogey in each of the first two rounds.
PEBBLE BEACH, Calif. (AP) -- Loren Roberts closed on his second straight Champions Tour title, shooting a 6-under 66 on Saturday at Pebble Beach to take a two-stroke lead over Mark O'Meara in the Walmart First Tee Open.
Roberts, coming off a one-stroke victory over O'Meara last week in the Boeing Classic in Washington, had seven birdies and a bogey to finish at 12-under 132. He opened with a 66 on Friday at Del Monte.
"I hit some close putts, but the key for me was salvaging par on the 10th hole," said Roberts, also The ACE Group Classic and Senior British Open winner. "I took a month off in June for the first time my career and any time I can spend time working on my game, it really helps."
Robert was 5 under and had only 11 putts on the front nine.
"Putting is what my game is really all about," Roberts said. "If I can make some putts that's the key for me and good scoring."
O'Meara, playing at Del Monte, shot his second straight 67.
"I didn't hit it quite as good as I did yesterday," said O'Meara, a five-time winner of the PGA Tour's AT&T Pebble Beach National Pro-Am. "I hit it on one side, then the other, but never in a lot of trouble. I gave back a few shots."
O'Meara bolstered his sporadic round by chipping in from 65 yards for an eagle on the fifth hole, his 14th hole of the second. He also had six birdies and three bogeys.
O'Meara, a 16-time winner on the PGA Tour, is winless since joining the Champions Tour in 2007. He has eight runner-up finishes, four this season.
"It's been a good year," said O'Meara, the two-time major winner who won the last of the Pebble Beach National Pro-Am titles in 1997. "But we'll have too what happens. There's still a lot of golf hand, but it looks like another opportunity, so sooner or later I'll have a breakthrough."
Tom Lehman, playing in the event for the first time, equaled the tournament's low round with a 65 at Del Monte to move into third place at 8 under.
Bob Gilder shot a 68 at Pebble Beach to reach 7 under.
Defending champion Jeff Sluman, who held a one-stroke lead over Roberts and Olin Browne after an opening 65 at Del Monte, shot a 73 at Pebble Beach. He was 6 under along with Mark McNulty (70), Gene Jones (70) and Tom Jenkins (66).
The Champions Tour event also features 78 junior players and 156 amateurs playing in two simultaneous two-player and four-player team competitions.
The final round will be played at Pebble Beach.