News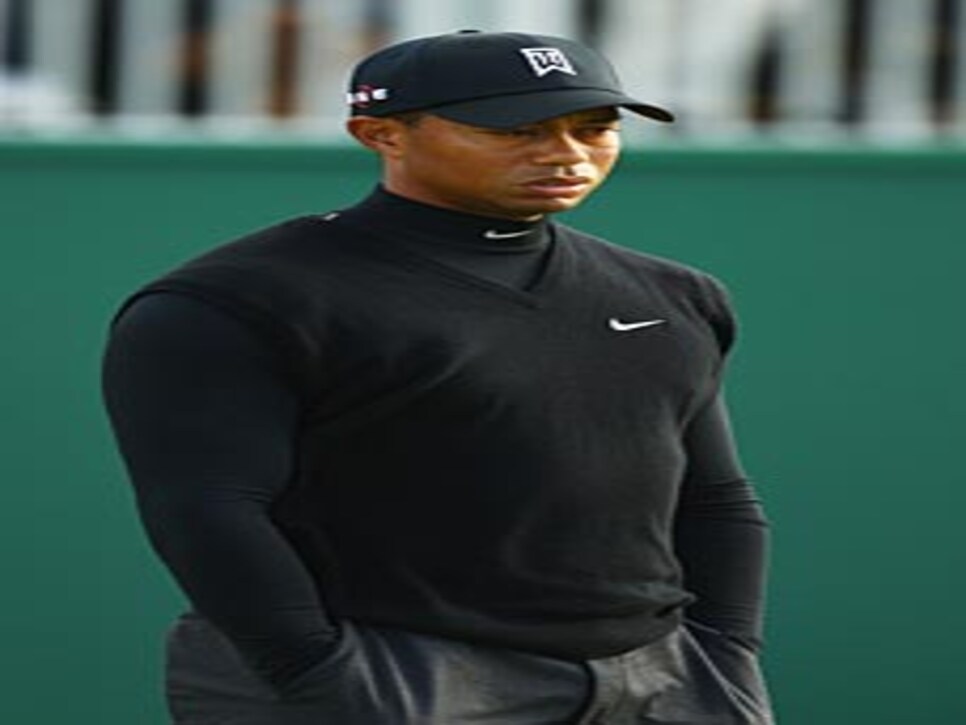 Woods struggled to get anything going this week at Turnberry.
TURNBERRY, Scotland -- Tiger Woods isn't used to missing the cut, certainly not at a major, but that's what he did Friday in the British Open at Turnberry, where on a day that alternated between mild and chilly, sunny and rainy, Woods never varied from less-than-average.
Woods' four-over 74 sent him packing early for only the second time in the 49 major championships that he has played as a pro. The other occasion was the 2006 U.S. Open at Winged Foot, when he tried to compete the month after the death of his father, Earl, and had to admit afterward he simply wasn't prepared to play.
But this one was clearly uncharted for Woods, especially since he had performed so well at the AT&T National and won with a score of 13 under on a difficult Congressional course in his last event, just two weeks ago.
"Well, obviously it's disappointing, there's no doubt," he said. "I was playing well coming in and today, unfortunately, I didn't play certain holes well."
Beginning with the par-four eighth, Woods was seven over in a six-hole stretch.
"It was just problem after problem," Woods said. "I kept compounding my problems out there."
It got so bad for Woods that he actually lost a ball after a three-wood at the 456-yard par-four 10th, when it couldn't be found on a grassy hill on the right side despite the best efforts of about three dozen fans and marshals. Woods was probably lucky that he only double bogeyed the hole, the same misfortune he duplicated at the par-four 13th when his chip shot rolled back down off the green.
"I had some high numbers and it cost me a chance on the weekend," he said.
The Woods' missed-cut file is thin. There are five tournaments inside: the 1997 Canadian Open, the 2005 Nelson and Disney, the 2006 U.S. Open and now Turnberry. Woods had not finished worse than a tie for ninth in any PGA Tour stroke-play event this year.
In addition, there's the big picture to consider. Only one major is left on the schedule -- the PGA Championship in August at Hazeltine -- and Woods knows the clock is ticking as he tries to make up ground on Jack Nicklaus, whose record of 18 majors remains four more than Woods.
A tie for sixth at the Masters and a tie for sixth at the U.S. Open look much better than a missed cut at Turnberry, but Woods said he simply hasn't played well enough in majors to close in on Nicklaus' record.
"I just haven't put together all four rounds," he said. "And you have to play clean in order to win a major championship."