News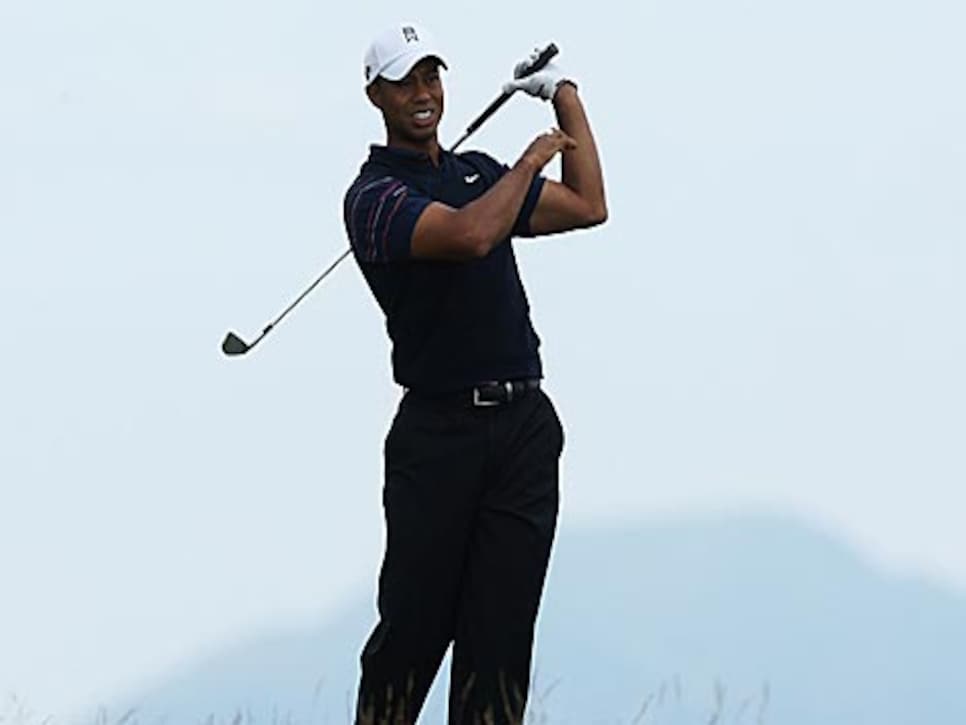 On a day of perfect scoring conditions, the world's No. 1 player struggled.
TURNBERRY, Scotland -- In his rush to keep up with Tiger Woods as he left the 18th green Thursday, caddie Steve Williams broke into a brisk trot, pulled off his caddie bib and, in one fluid motion, tossed it backwards to the attendant while knocking his own cap to the ground, never bothering to pick it up.
Woods was going somewhere, anywhere, and he was going fast. Where Woods wasn't going in the first round of the British Open was up the leader board. He opened with a one-over 71, continuing his downward trend of starting a major championship heading in the wrong direction.
Last month at the U.S. Open, Woods put himself in a hole with a four-over 74 and wound up tied for sixth.
Woods was the favorite when he showed up at Bethpage Black and he was the favorite coming into Turnberry, but slow starts have led to fast walks off the green after the first round at both places. And after winning his last tournament before the Masters, the U.S. Open and now the British Open, his starts seem even more befuddling.
Woods blamed it on bad swings.
"I certainly made a few mistakes out there," he said. "Realistically, I probably should have shot one or two under par."
Woods said he never was able to correct his tendency to hit the ball to the right on the course, which he said he carried over from the practice range. And when he did try to overcompensate, to make sure it didn't go right, he steered it left instead. That's what happened at the third, where he hit the ball under some scaffolding, took a free drop, knocked the ball over the green and wound up two-putting for a bogey.
If it's any consolation to Woods, he can remind himself that he has won three majors -- including his last two at the 2007 PGA Championship and the 2008 U.S. Open -- when starting with a first round over par.
On Thursday, Woods hit 12 of 18 greens, eight of 14 fairways and needed 30 putts -- all indicative of an average round, which is about what Woods managed.
"Hopefully, tomorrow I can play a little better, clean it up and put myself headed in the right direction."
He needs to do it quickly, about as fast as he left the course Thursday.