News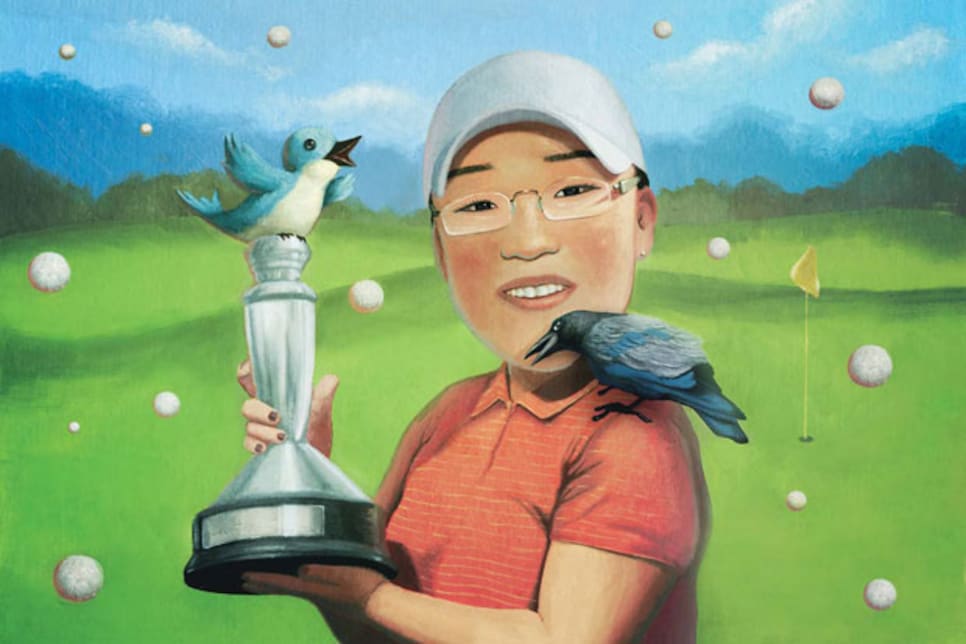 Jiyai Shin might be unfamiliar to American golf fans, but that's likely to change. The South Korea native won three tournaments in 2009, her first full year on the LPGA Tour. She was named rookie of the year and finished one spot behind Lorena Ochoa for player of the year despite winning the money title.
Shin, 21, has enjoyed remarkable success in a short time: She won her first Korean LPGA event in 2005 as a 17-year-old high school student. After turning pro later that year, she won 19 times on the Korean LPGA, twice on the Ladies Asian Golf Tour and twice on the Japan LPGA Tour. In 2008, she was invited to play in 10 LPGA Tour events as a nonmember. She won three, including the Women's British Open, and qualified for the LPGA Tour in 2009.
Shin doesn't fit the profile of a modern heroine. Unassuming and shy with a permanent smile, rimless glasses and a bowl cut, she is more Velma than Daphne. Shin has worked hard to improve her English and now does interviews without an interpreter. She's also adjusting well to playing in the States. "I love the American fans," she said in an e-mail from South Korea. "They're so honest with their emotions. I love the reactions I get when they follow me on the course."
The tragic back story to Shin's success is a 2003 car accident that took her mother's life and seriously injured her younger brother and sister. "When my mom passed away, I knew I had to become a professional golfer," she says. "I didn't have a choice to do anything else to make money for my family than to play golf." Shin says her father is her biggest inspiration and calls him a "mentally very strong person." Her siblings have recovered from their injuries, and her sister, Jiwon, just passed her entrance exam to the Seoul National University. "It's the best university in Korea, and I'm so happy for her and proud of her," Shin says.
When asked what she'll do in 2010 to top her success in 2009, she responded: "Well, if I'm in the hunt for player of the year at the end of the season, I'll try not to miss it this time."