News
Ballesteros Eyeing British Open Return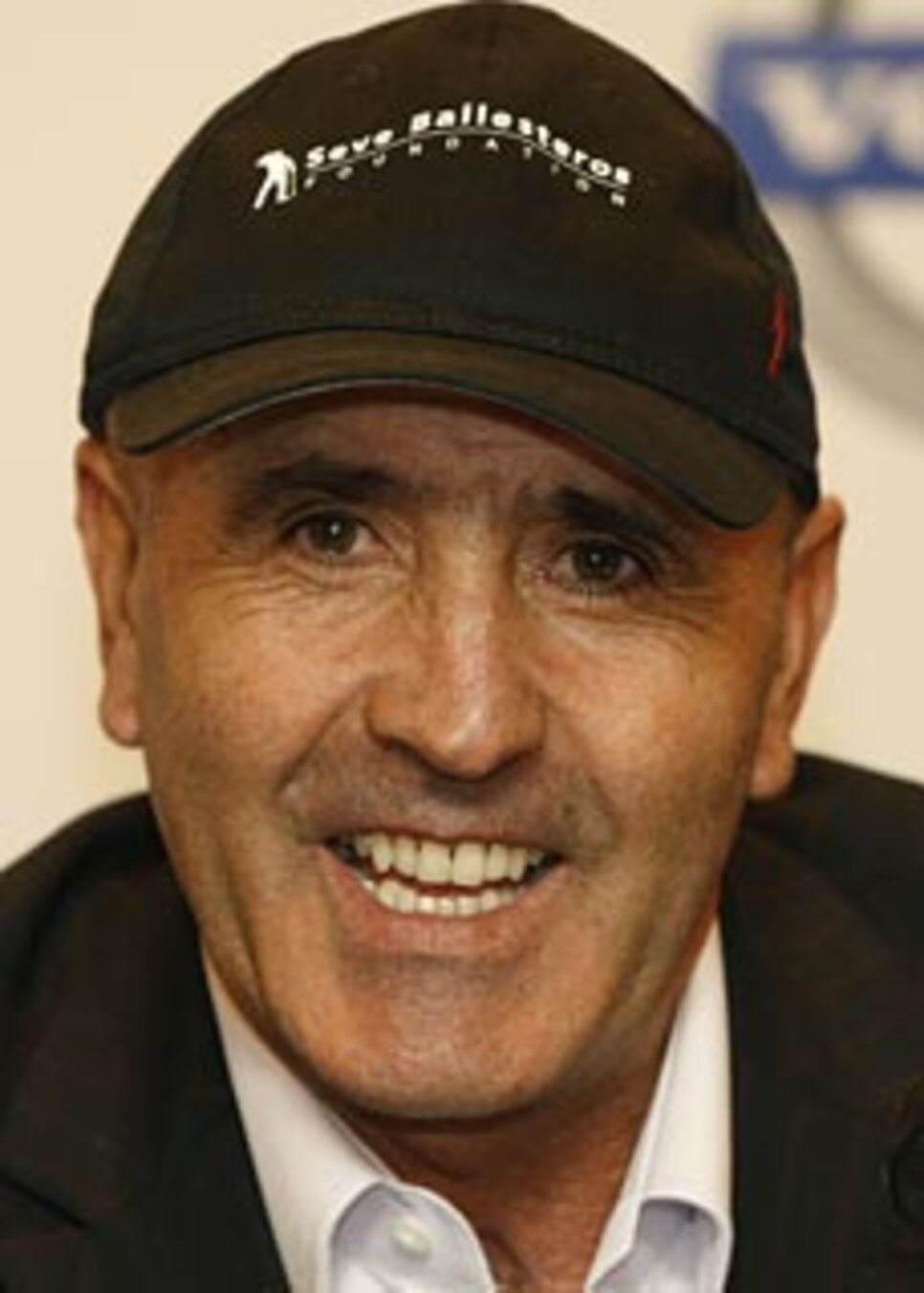 Ballesteros won 50 European Tour events and five major championships during his career.
MADRID (AP) -- Seve Ballesteros is hopeful that his health will allow him to play a round at next year's British Open at St. Andrews.
Ballesteros, who is recovering from brain cancer that has left him partially blind in his left eye, said Wednesday that he is considering an appearance at the event he won three times.
"It's still a long way before we can make any decisions," he said. "I would like to show up at St. Andrews this coming year because St. Andrews is a very special place."
Ballesteros was on hand in the Spanish capital as organizers unveiled the completed field for the Oct. 29-Nov. 1 Volvo Match Play Championship, to be held in Spain for the first time. Ballesteros' foundation will be the event's official charity.
The 52-year-old Ballesteros said his treatment was proceeding well and that "things are going under par" regarding his overall health after numerous operations last year to remove a malignant tumor.
Part of his rehabilitation includes running counter-clockwise to help strengthen the vision in his left eye.
Ballesteros, looking gaunt but acting lively as he donned a black baseball cap over his hairless head, likened dealing with his chemotherapy treatments with how he famously used to play rescue shots from off the fairway.
"(I'm handling the chemotherapy) as I did many times in tournaments when I had to play between two trees. A little more difficult, but similar. The worst moments have passed," said Ballesteros, who also won two Masters titles and notched 50 European Tour victories.
He will be joined by Ryder Cup captains Colin Montgomerie and Corey Pavin at the event at Finca Cortesin golf course.
Rory McIlroy, the Race to Dubai points leader, Masters champion Angel Cabrera and English trio Oliver Wilson, Ross Fisher and Simon Dyson complete the 16-man field, which also includes two-time U.S. Open winner Retief Goosen and Sergio Garcia.
Getting Tiger Woods to the event in 2010 is the next objective.
"I would certainly hope so. It just wasn't possible (schedule)," said IMG managing director Guy Kinnings, whose company manages Woods. "For sure we will discuss this tournament with him, on the assumption that he qualifies -- which is a very safe assumption."
The tournament, which has replaced the Volvo Masters on the European calendar, will feature group play for the first time, with each group winner advancing to the semifinals. Matches will be played to the 18th hole even if they have already been decided.