News
Pernice Wins Champions Debut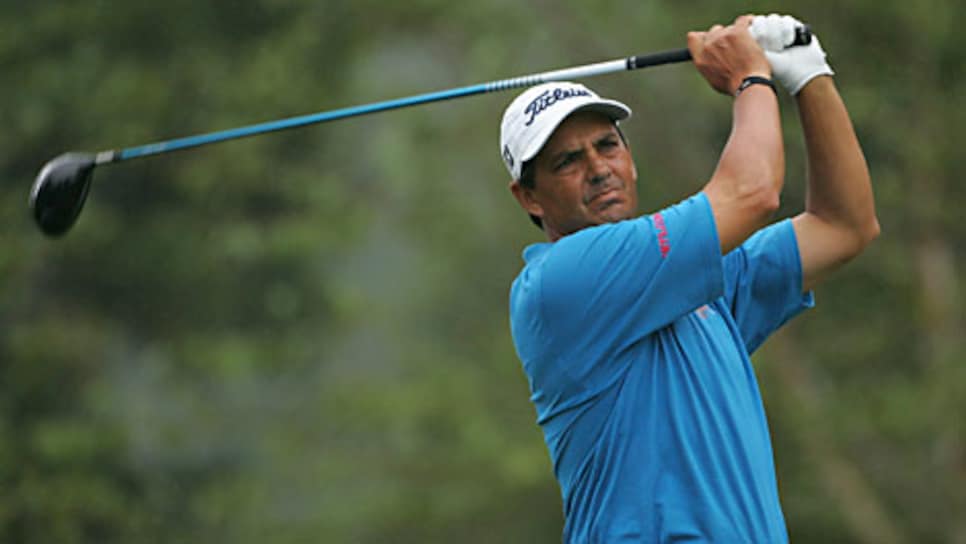 Pernice joins Tom Lehman and Michael Allen as winners of their Champions Tour debuts this season.
CARY, N.C. (AP) -- Tom Pernice Jr. became the 15th player to win in his Champions Tour debut, holing a 30-foot birdie putt on the final hole Sunday for a one-stroke victory over Nick Price and David Frost in the SAS Championship.
Frost shot a 67, and Price had a 68.
Pernice is the third player this year to win in his debut, following Tom Lehman, who teamed with Bernhard Langer in the Liberty Mutual Legends, and Senior PGA winner Michael Allen. In the 2007 SAS Championship, Mark Wiebe won his tour debut. Arnold Palmer, Jack Nicklaus and Gary Player also won in their first senior starts.
Dan Forsman, after battling Pernice for much of the day, shot a 70 to finish fourth at 11 under. Olin Browne (68), Russ Cochran (71), Denis Watson (71) and Andy Bean (68) followed at 10 under.
Pernice's only bogey of the week came on No. 9 -- his 44th hole of the event -- after he hit his tee shot into the water. That left him tied with Forsman.
Three poor tee shots later, and Pernice was a stroke behind.
Forsman returned the favor by three-putting 12 and 13, missing a 3-foot par putt on the par 571-yard par-5 12th. After 13, Cochran and Forsman were a shot behind Pernice.
Price birdied three of his last five holes, and Frost birdied three of his last five to make a run at Pernice, who avoided a playoff with his long birdie putt.
Loren Roberts closed the gap on Fred Funk in the race for the Charles Schwab Cup, moving within seven points as they head into next week's Constellation Energy Senior Players Championship, where the points are doubled.
Roberts, who started the SAS Championship 57 points behind Funk, began Sunday's final round in a tie with Funk. But Roberts carded a final-round 66, just missing a 10-foot birdie putt on 18, to tie for ninth at 9 under and earn 50 Schwab Cup points.
Funk (68) tied for 18th at 7 under.