News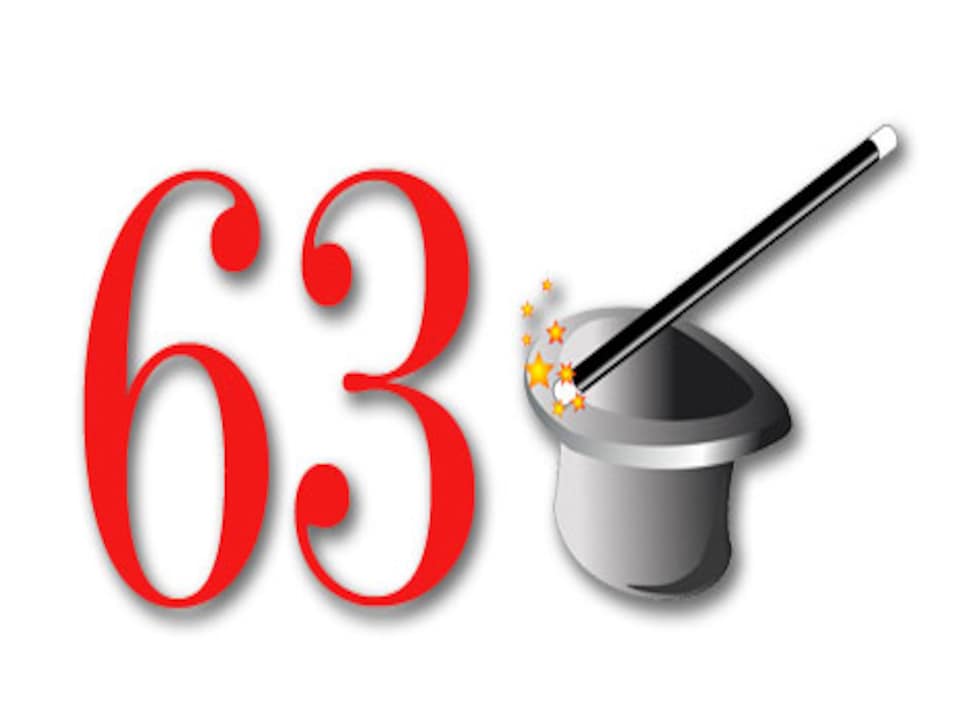 A piece of history: Johnny Miller broke a major barrier that had stood for 33 years when he shot 63 in the '73 U.S. Open.
Tiger Woods, whose awareness of golf's past is as keen as his ascent toward most every record that matters, knew exactly what was at stake when he got over a 15-foot birdie putt on the 18th hole at Southern Hills CC in Tulsa, Okla., on a boiling August afternoon two years ago. The putt was for a 62 in the second round of the PGA Championship, and if it dropped, Woods would break a major-championship record that had stood since Johnny Miller's transcendent 63 at Oakmont CC in the final round of the 1973 U.S. Open.
Prior to Woods' brush with 62, thousands of golfers had played in Grand Slam events since Miller broke the previous single-round major mark of 64 established by Lloyd Mangrum in the 1940 Masters. The new standard had been equaled 21 times, but it remained the pinnacle of the game's highest level. Something always tripped up the golfers on the cusp of eclipsing it. Even Jack Nicklaus, as clutch as there ever was, missed a three-foot birdie putt on the 18th green at Baltusrol GC's Lower course in the first round of the '80 U.S. Open, settling for a 63 after a tentative stroke.
Woods' putt was pure, and the closer the ball got, the better it looked, until it only partly disappeared in the cup, then took a hard lipout and boomeranged out. "You mean my 62½?" Woods says, a nod to the lipout. "I had it going that day. Everything was rolling. I was hitting the ball well, putting well. Hit one good putt on 18, and it wasn't good enough." After coming so close to overcoming a barrier that had existed for more than three decades, Woods knew his putt's last-second detour away from history was eerily similar to what happened to Nick Price's 30-foot birdie try for a 62 on the 18th hole at Augusta National GC in the 1986 Masters. "Mine was carrying a little bit too much speed, but it caught a huge piece of the hole," says Price, his memory vivid of the day he shot the first 63 at the Masters. "It went in at about 4 o'clock and came back around and went out at 3 o'clock. It was more than a full horseshoe."
Some day, somewhere, a putt is bound to hit the edge of a cup and dive toward destiny, but Woods is the last golfer to come so close to a 62. Chad Campbell had it within reach at this year's Masters, standing nine under through 15 holes at Augusta National in the first round. But he finished par-bogey-bogey and shot 65, authoring another tale of almost.
The hurdle has been cleared in senior and women's majors. Doug Tewell (2001) and Tom Watson (2003) had 62s in the Jeld-Wen Tradition. Loren Roberts set a USGA major championship mark with an eight-under 62 at Prairie Dunes GC in the third round of the '06 U.S. Senior Open. In women's majors Finland's Minea Blomqvist was the first female to score better than 63. Her 62 in the third round of the 2004 Weetabix Women's British Open surpassed the record (63) Patty Sheehan established in the '84 LPGA Championship that was tied three times. Lorena Ochoa equaled Blomqvist's feat at the '06 Kraft Nabisco.
Neither Blomqvist nor Ochoa won when they shot 62, and when men have managed to shoot 63, it seldom has led to victory. "I'd like to do it again and win this time," says Vijay Singh, who with Greg Norman are the only players to record two 63s in majors. Miller is one of only five players who won the week they shot 63—Nicklaus (1980 U.S. Open), Raymond Floyd (1982 PGA), Norman (1986 British) and Woods (2007 PGA) are the others. Miller is the only member of that quintet to do it in a final round. Indeed, of the 23 rounds of 63 in men's majors, only four have occurred in final rounds. (Brad Faxon used his closing 63 at Riviera CC to finish fifth in the 1995 PGA Championship and catapult onto the U.S. Ryder Cup team; Jodie Mudd's 63 moved him to T-5 in the 1991 British; Payne Stewart was 12th in the 1993 British after a finishing 63.)
Journeymen and stars both have breathed the rare air of 63. Mark Hayes was a par away from 62 in the second round of the 1977 British Open at Turnberry, but he missed the green and failed to convert a six-footer. Paul Broadhurst cruised around St. Andrews in 63 in the third round of the 1990 British. Michael Bradley was only in his third year on the PGA Tour when he encountered a soft Riviera CC in the first round of the 1995 PGA Championship. "I was still kind of finding my way and all of a sudden I was leading a major," says Bradley. "I do remember being awfully nervous."
Only a yard away from an eight-under 62 at Baltusrol, Nicklaus has admitted "I probably choked" on the crucial putt. While as many as four years have gone by (twice) between 63s since Miller did it, that Thursday in northern New Jersey there were two recorded within 45 minutes. Tom Weiskopf did it first several groups in front of the Golden Bear. "I was disappointed I missed the short putt at the last hole," Nicklaus says. "That almost spoiled the round for me. I knew Weiskopf shot 63, and I wanted to shoot a 62. And I didn't."
The miss also cost Nicklaus $50,000 in bonus money that Golf magazine was offering that year to anyone who broke an 18- or 72-hole major scoring record. "My job was to hang around the events with a huge dummy check, for a photo op in case anyone broke through," says George Peper, then Golf's editor. "On Thursday at Baltusrol, with no one looking as if they'd score real low, I headed home early. I was 30 miles up the Garden State Parkway when CBS News sports anchor Ed Ingles came on the radio and said: 'Yanks win, Mets lose, and record scores at the U.S. Open … back in 60 seconds.' The longest minute of my professional life ensued before I learned that Jack and Tom had tied the record. We didn't pay ties."
Like Nicklaus, Norman was disappointed with how he finished the second round at Turnberry in 1986. Although Norman says when he was in a groove, "You really are oblivious to your score, and you just want to dominate the golf course," when he got to the par-5 17th that day he was seven under "and thinking 59 was a possibility." But Norman got only a birdie on the penultimate hole then three-putted the 18th, missing a five-footer for par after misjudging his 28-foot birdie attempt.
A decade after his 63 at Turnberry—curiously, Singh's major 63s also occurred 10 years apart—Norman shot another one during the first round of the 1996 Masters. Proof that such magical rounds can happen in surprising sequences, he parred the first six holes, then birdied nine of the last 12. Had one of the most stunning Sundays in major history not occurred three days later—when Norman shot 78 to blow a six-shot lead—the 63 would have held more weight. As it was, it was a footnote to disappointment, one of 18 times that a 63 hasn't led to a victory. Notwithstanding that he won at Turnberry, Norman considers his 63 there a better score. "Turnberry was tougher conditions, narrower fairways," says Norman, who didn't keep any tangible reminders of his two grand rounds. "I'm not that type of person. My memorabilia is in my head."
For historical significance, none of the subsequent 63s is as rich as the one shot by Miller.
Trailing 54-hole leaders Arnold Palmer, Julius Boros, Jerry Heard and John Schlee by six strokes, Miller was in need of some heroic golf after a desultory third-round 76. Just 26, Miller was known for accurate iron play, and on an Oakmont layout that was playing long but with greens a bit softer than usual because of rain and overwatering, Miller put on a ball-striking clinic, giving himself short birdie attempts nearly every hole. "People talk about how easy the course was playing," Miller told Golf World in 2003. "Sure, it was soft, but it was wet and playing extremely long." Just how superior was Miller's round, which broke the U.S. Open record of 64 set by Lee Mackey Jr. in 1950 at Merion GC? Only three other players broke 70 that Sunday: Lanny Wadkins (65), Nicklaus (68) and Ralph Johnston (68).
Of the 63s that didn't lead to a victory, Gary Player's in the second round of the 1984 PGA Championship at Shoal Creek stands out. Not only was Player 48 years old, but Shoal Creek, though softened by rain, had nasty Bermuda rough. "I went around there in practice and wondered if anybody could shoot better than a 69," Player recalls. "The rough was so severe. They had marshals with little metal flags, and they marked your ball with them when it went in."
Player had 10 birdies, seven pars and one bogey. Although Player saved par on No. 6 with a 30-footer, he also missed putts of five, eight and 12 feet on a day when the next best score was 68. The field scoring average that day was 74.381, slightly higher than the 74.359 average at Baltusrol the day Nicklaus and Weiskopf recorded their 63s. "There was quite a differential," says Player, who went on to finish T-2 to Lee Trevino, "and that bears out how hard it was. Majors bring out more than ball-striking. They test your mind and your character far more than a regular tournament does."
The mental challenge of an extremely low score in a major has been exacerbated by ever-harder courses. Until a friendlier set-up in 2009—that in addition to Campbell's dramatics saw Anthony Kim rack up a tournament– record 11 birdies in a second-round 65—Augusta National had become a beast. The PGA Championship has often provided reasonable scoring opportunities and has produced nearly half (10) of the 63s, but Oakland Hills was a brute in 2008 until the rains came.
"Am I surprised? No, not at all," Woods says of the fact no one has gone lower than 63. "The only thing I think might have happened is that someone might have gone lower at a British Open. But it would have been at a course like St. Andrews on a calm day when guys can drive two par 4s, maybe even three, including 18, and all par 5s are reachable." Singh agrees that the British Open presents the best chance. "I would say that's the one, if it's not windy and it is soft," says Singh.
The British returns this summer to a Turnberry layout tweaked to offer a stiffer test. The potential of a new record score certainly doesn't seem to loom before then. "If somebody shoots 62 in the U.S. Open, it would surprise me," says Mike Davis, the USGA's senior director of rules and competitions. "If that happens, they're going to shoot 62 and the next-best score will be 66 or 67—somebody that just goes crazy and has the round of his life. And it will have to be on a course that is soft. I just don't see it happening on a course that gets firm. I don't think there is any way we'll see somebody shoot 62 at Bethpage."
Should no one have gone lower than 63 by 2013, Davis thinks a golfer could fashion a 21st-century imitation of Lee Mackey Jr. "I think there is the potential for a 62 in the 2013 U.S. Open at Merion if we have soft conditions," Davis says. "There are so many birdie holes, and their short holes are really short. If somebody really has a great day, it could be done there."
"Someone is going to shoot 62 or 61 one day," says Bradley. "It's kind of inevitable."
Until then, an initiation fee of 63 strokes can still get a player into one of the coolest clubs of them all.