News
No. 9 -- Potent Parting Shots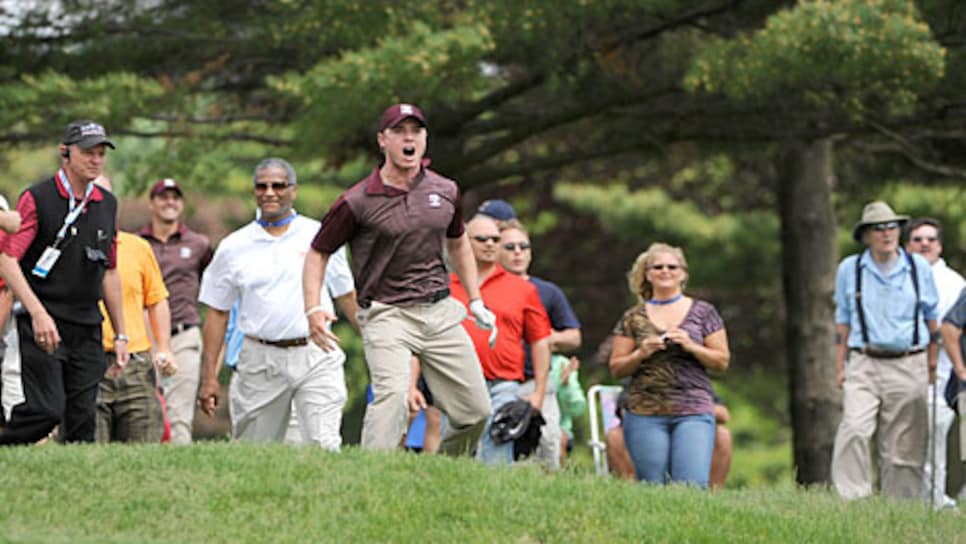 Every shot counts the same on a scorecard, but they're not all created equal. Cozy one tight on the 18th green and chances are people won't soon forget.
• Don't believe us? Ask Texas A&M's Bronson Burgoon about the gap wedge he hit into the par-4 home hole at Inverness Club during June's NCAA Championship. With the national championship on the line for the Aggies, the 21-year-old senior stuck his approach shot from 125 years to three inches, making the tournament's first year of match play a memorable one.
• Burgoon's exclamation point wasn't the only one witnessed in 2009. Brittany Lincicome, 210 yards away on the par-5 18th at March's Kraft Nabisco, hit her second shot with a hybrid and beamed when her ball settled four feet from the hole. Upon holing the eagle putt, she had her first major.
• Same with Y.E. Yang, who flipped the script on Tiger Woods at Hazeltine National during the PGA in August. Only when Yang's hybrid approach shot from 210 yards stopped eight feet from the cup did it actually sink in that Woods' major mastery had finally -- memorably -- come to an end.