News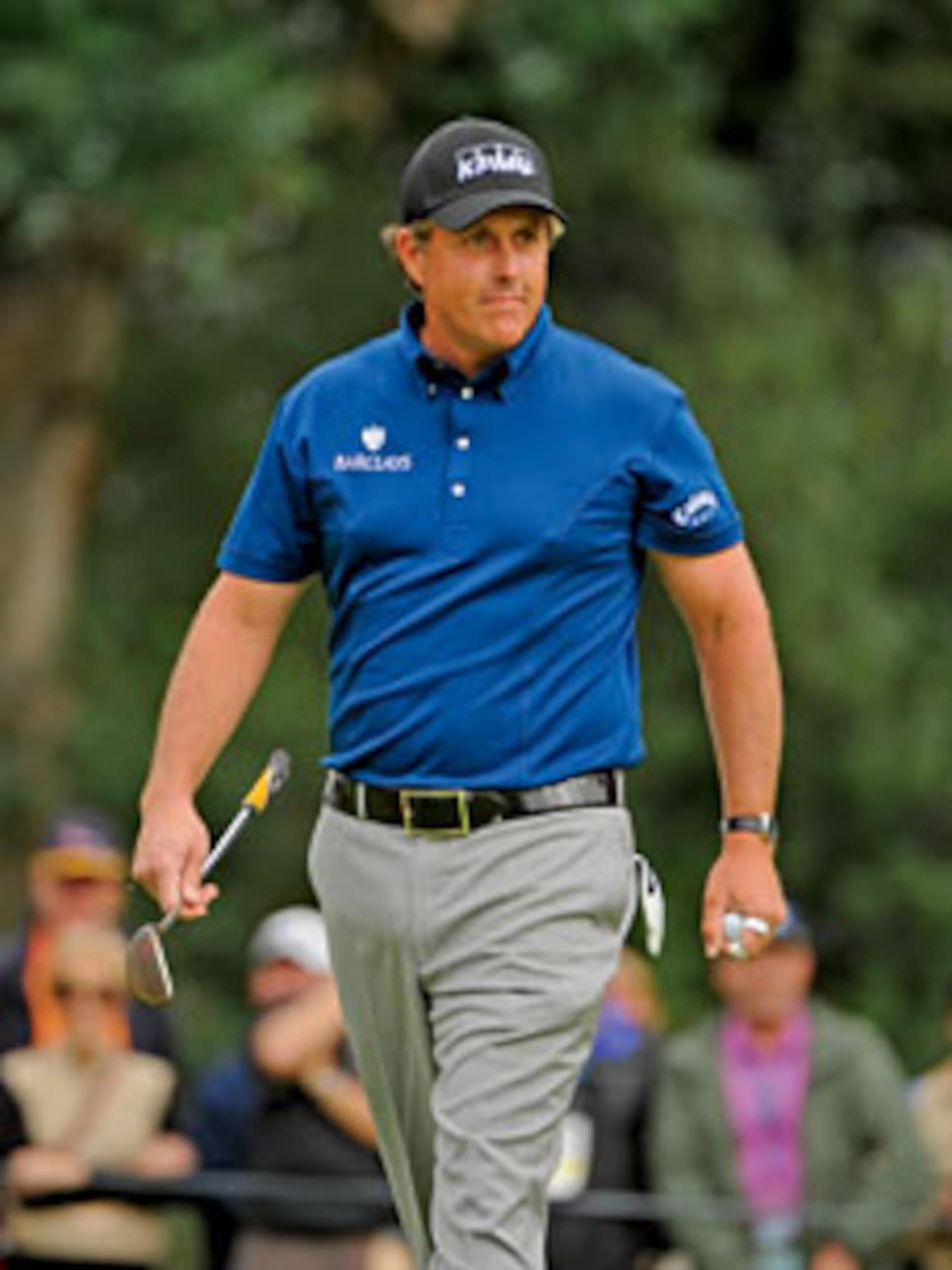 His year started off like others: a couple of wins (at Riviera and Doral), then a Mickelsonian rise, fall and near-miss at the Masters. Then life changed. His wife, Amy, was diagnosed with breast cancer in May, and six weeks later his mother, Mary, received the same news. Phil, ever unflappable, was devastated.
But, as if inspired by the strength displayed by the women in his life, he also found resilience and, perhaps, a sense of perspective previously unknown to him. Days ahead of his wife's surgery, he willed his way to a share of the U.S. Open lead with four holes to play, ultimately tying for second.
As Amy and Mary healed (and received favorable prognoses), Mickelson muddled along competitively through the late summer and the first three FedEx Cup Playoff events. Then putting tips from Dave Stockton before the Tour Championship took hold, and Mickelson won his third title of '09 with a 67-66-65 close at East Lake. That was but a prelude to his tour de force at Harding Park when he went 4-0-1 and, more importantly, emerged as the team leader in the U.S. Presidents Cup victory. He wrapped up his year with a win in China, outdueling Tiger Woods and Ernie Els in the final round.
Mickelson didn't win a major in 2009, but when it came to performing like a champion, it may have been his finest year.