Courses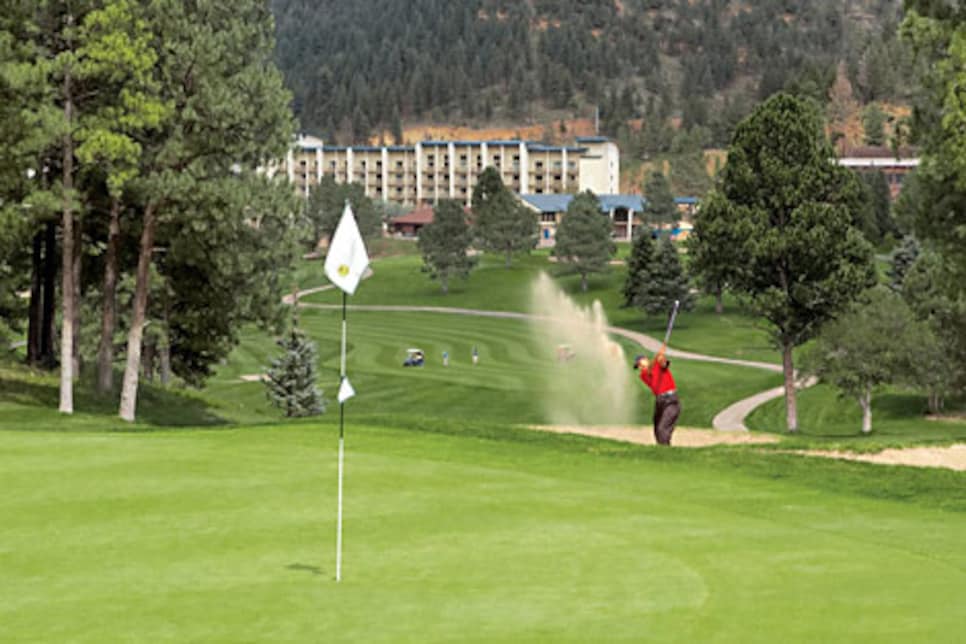 RUIDOSO, N.M. -- My family getaway is a sleepy little town in New Mexico, roughly five hours from Midland, Tex., or two hours from El Paso. Ruidoso is in the Sierra Blanca mountain range in the south-central part of the state. Elevation is about 7,000 feet -- and a little higher at the club where we are members.
That is Alto Lakes Golf & Country Club, a private club with a big membership, most of them part-timers. The course is typical mountain golf -- if I might say, in the nicest way -- with about 14 good holes and the rest working around slopes and serious elevation change. It is kept well, a little shorter than the yardage because of altitude, and exposes you to some of the most beautiful scenery in the Southwest. With so many courses competing for which can be the hardest, it's fun to play: just pleasant golf.
Other area courses I like include the Links at Sierra Blanca, a public facility designed by Jim Colbert and Jeff Brauer. It was a great addition to golf in New Mexico in the early 1990s. The back nine is my favorite. Each hole is different, and it's a little less linksy than the front. For pure natural beauty, few can compete with the Inn of the Mountain Gods course, part of the resort of the same name. At 6,800 yards-plus, this Ted Robinson design is ranked among Golf Digest's Best in State. There are several other good private courses, with more on the way.
Ruidoso might be small, with a full-time population of less than 10,000, but there is no shortage of activities to keep you busy. Horse racing in the summer is big, culminating with the All American Futurity Quarter Horse Race on Labor Day. Fun shopping, relaxed dining and casino gambling are year-round. (One of the casinos is named for the area's most infamous former resident: Billy the Kid.) The renowned Spencer Theater For the Performing Arts adds some sophisticated culture to an otherwise very casual area.
Above all, this is a wonderful place to be outside. Even in the heat of the summer, the high temperature is often 80 degrees. And wildlife abounds. We have deer, wild turkey, elk, and it's not unusual to see bear. Because of the elevation, snakes are rare. I like that.
The only problem with golf in the summer is that there are often afternoon lightning storms, so you want to play in the morning. There is no begrudging the rain, though, because this part of the country can always use the moisture. We all constantly say a little prayer for rain or snow. When the snow comes, sometimes as early as fall, I think the area is even more beautiful than in the summer.
Judy Rankin, a member of the World Golf Hall of Fame and the LPGA Hall of Fame, is a commentator for ABC Sports and ESPN.