News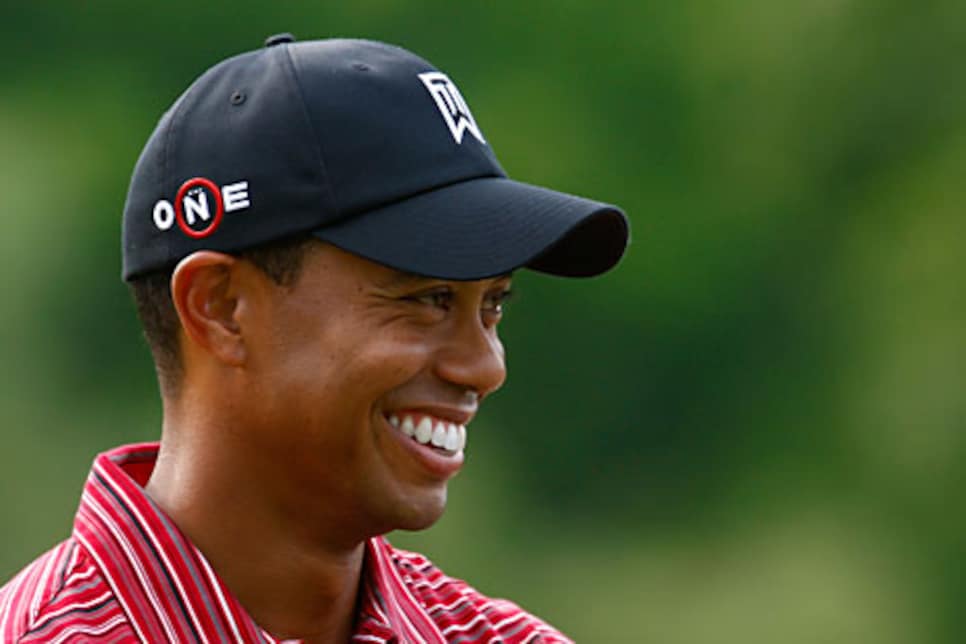 The scariest part about Tiger Woods' win at the Memorial is it assures he is ready for Bethpage Black.
DUBLIN, Ohio -- So what was the most impressive part of Tiger Woods' come-from-behind, one-shot victory Sunday at the Memorial Tournament?
Take your pick. The way he twirled his irons, time and time again, after a dead-on shot to the green? The fact that he didn't miss a single fairway? His 7-iron from 188 yards on the 18th that dropped out of the sky and wound up 14 inches from the hole? The way he birdied the last two holes to break out of a four-way tie? His closing round of 7-under 65?
All of them would do, but the biggest one is probably this: Woods' next tournament is the U.S. Open and it's just one week away.
Forget all the fallout from Woods' perceived problems closing in his last three tournaments -- the Masters, Quail Hollow and the Players Championship -- this one was an instant classic. Now with 19 wins in his last 35 PGA Tour events, Woods is clearly back on track, and he's pleased with the timing.
"Today was obviously a good day for me," Woods said.
"I knew I could do this, just give me a little bit of time. I just came off a pretty extended break, and I was close to winning, but the game wasn't quite there when I needed it on Sunday. I rectified that.
"This is how you have to hit it in order to win the U.S. Open, especially Bethpage. That golf course is as big as they come."
Moments after Woods had completed his four-shot, final-day comeback and tapped in for his seventh and last birdie at the 18th, he removed his cap, and then shook hands with playing partner Michael Letzig. Woods walked over to Nicklaus, who was waiting at the back of the 18th green. Nicklaus shook his hand and then patted Woods on the chest.
Later, Nicklaus spoke to the crowd in the trophy presentation.
"I suspect that [major] No. 15 will come to Tiger Woods in about two weeks," Nicklaus said. "If he drives the ball this way and plays this way, I'm sure it will. If not, it would surprise me greatly."
That's high praise from the player whose record of 18 major titles is the record Woods is trying to break. But for the first time since Woods' knee surgery last summer, he's coming from a new direction. If Woods' swing looks different, that's because it probably is, said Nicklaus, who added the way Woods drove the ball might have been the best he's seen from him.
Nicklaus contrasted Woods' swing from last year and said it was much improved, partially because Woods kept his hips in the proper rotation.
"His right side looks good, accepting the weight," Nicklaus said. "He's connected his leg strength ... it all looks great."
That stands in remarkable contrast to how Woods began his comeback after needing eight months off because of reconstructive left knee surgery. Part of the added scrutiny Woods' game has received is because he won in his third event of the year, at Bay Hill, coming from five shots back on the last day to beat Sean O'Hair. That was probably too soon, at least from Woods' vantage point, because he was still early in his comeback and it seemed to signal he was all the way back.
He wasn't. The difference now is that Woods can work the driving range after rounds and is also able to go through his complete practice routine at home without any accommodation to his knee surgery.
"You can't just think about your swing and have it be great the next day," Woods said. "I needed to do the reps and do some good practice sessions this past couple of weeks. It came together this week."
He is jogging again, but his doctors are not allowing him to play either tennis or basketball until after the competitive season as a precautionary measure.
Jim Furyk birdied the last hole to finish with a 69 that was one shot shy of Woods. Furyk, tongue in cheek, said Woods' critics should have kept silent.
"I wish you'd all quit pissing him off," Furyk said. "Wish you'd just quit chapping him so much and make him come back and keep proving stuff. Tiger Woods is always Tiger Woods. He can't be 100 percent every week, but I'm sure he answered a lot of questions today."
Letzig knew he was a spectator to something special. He spoke of what he said to Woods during the round.
"Not much," Letzig said. "Just, 'Good shot, good shot, good shot.'"
Woods' 65 matched his best round of the year, in the first round at Quail Hollow.
Woods had three three-putts, but his missed shots numbered, well, almost zero. He said he hasn't driven the ball any better since he won the 2006 British Open at Hoylake.
"I did all right there," he said.
Another major, the U.S. Open is on the horizon now, at Bethpage Black. If how he played the Memorial is any indication, he might do all right there, too.