News
Nicklaus Accepts Augusta Invitation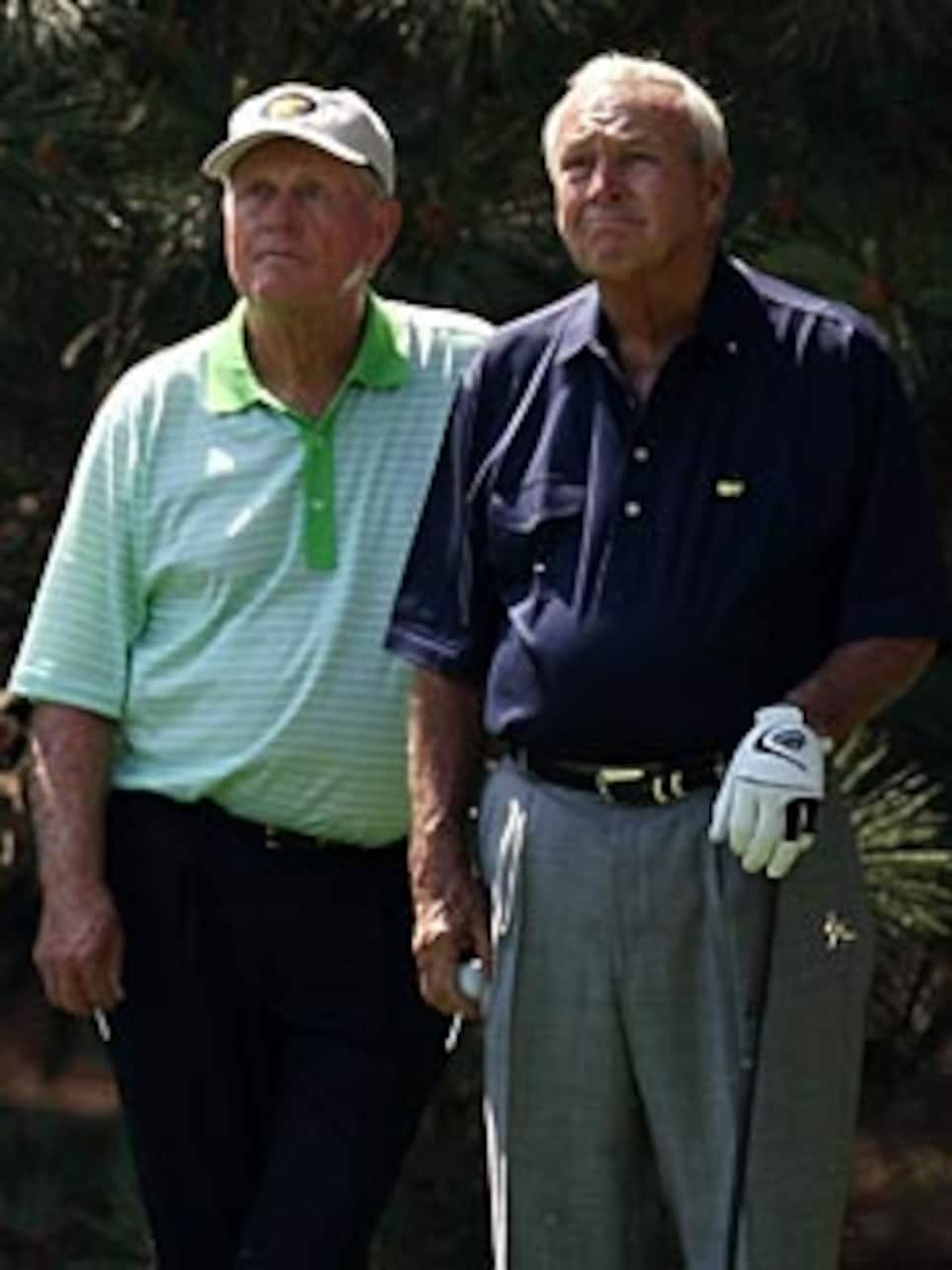 Longtime friends Nicklaus and Palmer will both be honorary starters at next year's Masters.
AUGUSTA, Ga. (AP) -- Jack Nicklaus has a tee time again at the Masters.
Augusta National announced Monday that Nicklaus will join Arnold Palmer as an honorary starter for next year's Masters.
Nicklaus is a six-time Masters champion who last played the tournament in 2005. He says he accepted the invitation because it was also supported by Palmer, his longtime friend who began hitting the ceremonial tee shot in 2007.
Nicklaus will become the eighth honorary starter. The tradition began at the Masters in 1963, when Nicklaus won his first green jacket.
Sam Snead hit the opening tee shot in 2002, but the Masters didn't have an honorary starter again until Palmer two years ago. Palmer decided next year to have a playing partner.
"I have always had great respect for Arnold and his legacy at the Masters, and I did not, in any way, want to infringe on the opportunity for Arnold to have and enjoy this Masters tradition for himself," Nicklaus said in a statement. "He is so deserving of this honor, and thus I felt it was his time, not mine."
He added that because Palmer "enthusiastically supported the invitation, it became an easy decision for me."
Palmer and Nicklaus combined to win six Masters during a seven-year stretch in the early 1960s. Each has a bronze plaque in his honor affixed to a drinking fountain on the back nine at Augusta National.
Palmer was glad to have his rival join him again.
"It has been a pleasure to have been a part of this special tradition at the Masters these last couple of years, and it's certainly appropriate that Jack become a part of that tradition, given his great record at Augusta National," Palmer said. "I welcome having my longtime good friend and competitor with me next year on the first tee."
The 2010 Masters is scheduled for April 8-11.