News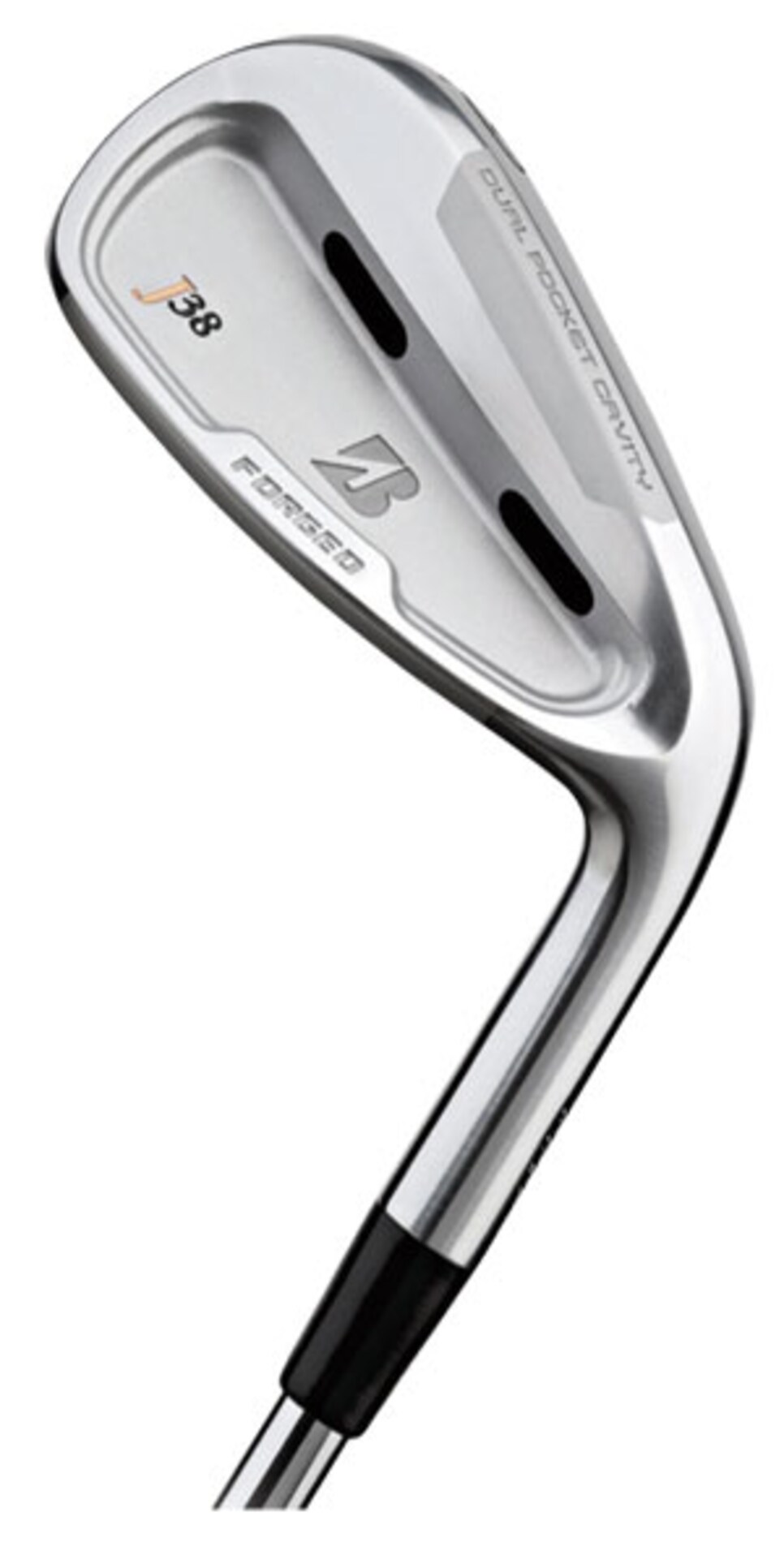 Fred Couples used the J38 Dual-Pocket Cavity-irons at the Mitsubishi Championship last week.
The Bob Hope Classic got me thinking about another project I'm working on -- the Obsolete List, which is being produced by Golf Digest, Golf World's sister publication, for its May issue. The Obsolete List is designed to alert golfers to equipment that shouldn't be in their bag. Celebrities participating in the pro-am portion of the Hope provided plenty of opportunity to talk about obsolescence.
Singer Steve Azar is a 2-handicap, but his game might be even more in tune if he replaced his 5-year-old Ping G2 driver. Another musician, Alice Cooper, who can get any club from Callaway with a simple phone call, might want to part with his Callaway Steelhead III fairway woods or that Great Big Bertha Heavenwood from 1996. Comedian Tom Dreesen is no joke on the golf course (he's an 8-handicap), but how much better might he be if he ditched his 7-year-old Titleist 980F 3-wood and Callaway Steelhead 7-wood? Ditto actor John O'Hurley and his 13-degree TaylorMade 580 3-wood.
Not all celebs eschew technology. Take former football and baseball star Bo Jackson. Bo clearly knows golf, filling his bag with Nike's latest VR gear. Dr. Phil revealed he's not a head case when it comes to golf equipment by wielding up-to-date TaylorMade sticks, and comedian Ron White contradicted his own "You Can't Fix Stupid" act by showing equipment savvy with some recent-vintage TaylorMade woods.
So why do some golfers jump on the "new-is-better" bandwagon while others remain steadfast in hanging on to old equipment? The truth is, those who use obsolete clubs do so for various reasons. Some, for example, simply can't afford new clubs. If that's the reason, it's a pretty easy decision between buying new equipment instead of putting food on the table or putting cash in the kids' college fund.
But the aforementioned celebrities don't fall into that category. And while monetary considerations are pushed aside, their reasons are almost as practical: "My current clubs are good enough." "I play well with them." "They fit my swing." "They're like old friends." Or as O'Hurley said of his outdated 3-wood, "I still hit this pretty good. It's fine."
Anyone who has ever had a discussion with a significant other where the word "fine" was included knows that means it's not fine at all.
Tour pros are not immune from finding themselves in this technology-starved comfort zone, either. At the Bob Hope Classic, Mark Calcavecchia had a pair of Callaway Steelhead III (first introduced in 2001) fairway woods; Scott McCarron a set of Ping i3+ (2002) irons; and Craig Stadler showed that his birth certificate wasn't the only thing sporting some age: He used a pair of TaylorMade 200 Tour fairway woods, as did Scott Verplank. That model was first introduced in 2001. "I don't like change," said Verplank. "When I find something I like, I tend to stick with it."
And therein lies the trap. It's hard to part with clubs you've become fond of, that you are comfortable with and, in many ways, you rely on. During our search for obsolete clubs, we've invited readers to e-mail us their stories or photos at obsolete@golfdigest.com (and we encourage you to do so, too). So far my personal favorite is a toss-up between the guy with the rusting Lynx Liberty Bell irons and the gentleman who can't bear the thought of pulling the trigger on a putt without his lead-taped Service Merchandise putter because, "it's just so traditional." Of course, Bobby Jones' Calamity Jane putter was too.
Traditional or not, somehow I think he'd do better with a modern flat stick. And if you really want traditional, is there anything more time-honored than getting the ball in the hole in the fewest strokes possible? Just asking.
Spotted: The 5-wood was back at the Bob Hope Classic. Easy-to-reach par 5s and soft conditions had 35 players retaining their 5-wood for the week (including Bubba Watson) while nine players added one to their bags, including Alex Prugh and Justin Rose.
Bag room: Caddie killer: Billy Mayfair probably didn't endear himself to his bagman when he changed to a 44-inch-long Heavy Putter by Boccieri Golf that weighed 825 grams (a little less than 2 pounds). Thankfully, Mayfair opted for the company's M-1 Mid-Weight version -- Ryan Moore continued to tweak his set at the Hope, adding a pair of Adams Golf Speedline Fast 10 fairway woods. Moore was already using the company's driver. Also using an Adams fairway wood was Mitsubishi Electric champion Tom Watson, who had an Adams Speedline 9032 Ti 3-wood. "I finally feel like I have a 3-wood I can hit," said Watson after his win -- The Mitsubishi Electric Championship wasn't just the Champions Tour debut for Fred Couples. It also marked the first time Bridgestone's J38 Dual Pocket Cavity irons were used in professional competition. Couples used the irons and ranked T-6 in greens in regulation for the week.