News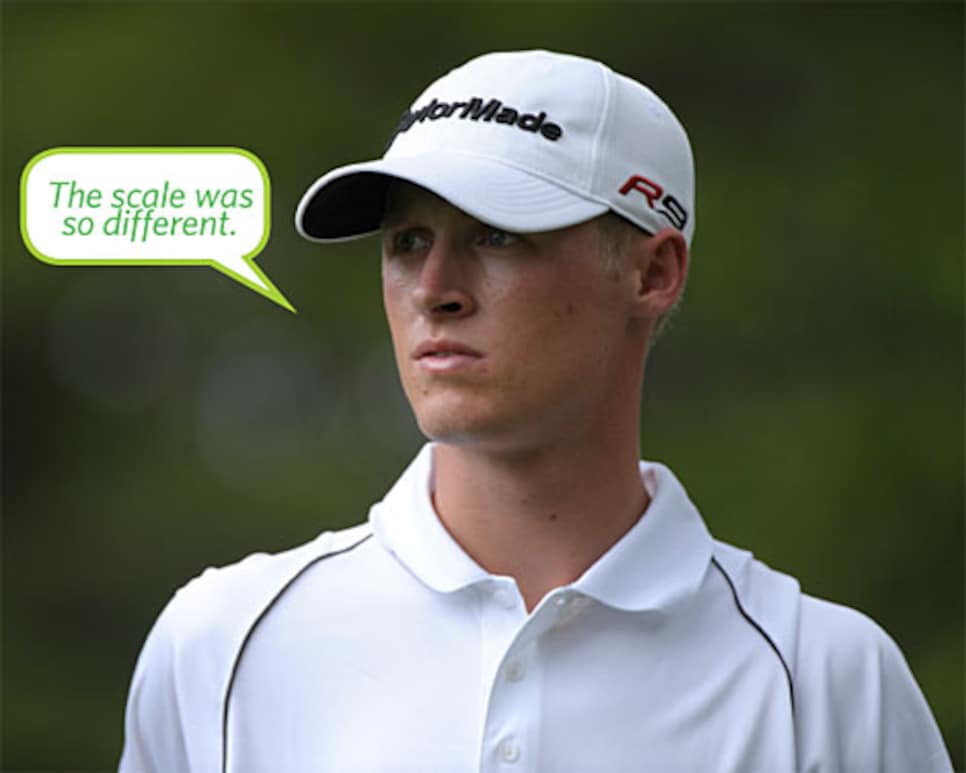 One of the hotshot kids who recently played in the U.S. Open, Tyson Alexander comes from good cloth. His father, Buddy, competed in two national championships, and his grandfather, Skip, was in five.
Grillroom:__ That's a tough act to follow—and your father is your coach at the University of Florida. __
Alexander: Which is great. Some of the other guys on our team give me good-natured grief, saying he gives me preferential treatment. Actually, he might be tougher on me and say things he wouldn't to others. But that's good, too.
At Bethpage, 15 amateurs were in the field, most since 1981. You shot 73-75 and missed the cut. What did you take from it?
It just whet my appetite for more. I learned a lot. Going in there, people preached to me about being patient, and I think I did a pretty good job of that. That was my first Open, and not being able to play that first day, Thursday, because of the weather, was difficult.
That was definitely bigger than anything I ever played in. The scale was so different. The golf course itself, the grandstands, the number of people walking around and watching and applauding. So much commotion. I made back-to-back birdies on my 30th and 31st holes, which was nice.
As you enter your senior year, how does any of that help you?
It was a really good experience. One thing I noticed was how so many of the veterans are out there on the practice range, doing their work but looking so calm, even though it's the U.S. Open. They were almost nonchalant. And I don't mean that in a bad way. They're professionals.
Football and basketball are so big at Florida, where does golf fit in?
Down the pecking order. But those programs are so great, they create a winning atmosphere. I go to games. I'm into it. I don't paint my face or anything like that, though.
As your coach and father, Buddy was asked if there is a "plan B" for you. He said it is not his job in either role to mess with your dreams.
I'm majoring in sport management, but not to be an agent. I'm a basketball junkie, and I like baseball. Dad is a real baseball fan. He roots for the Giants. He's in Florida, they're in San Francisco. I don't get it.