News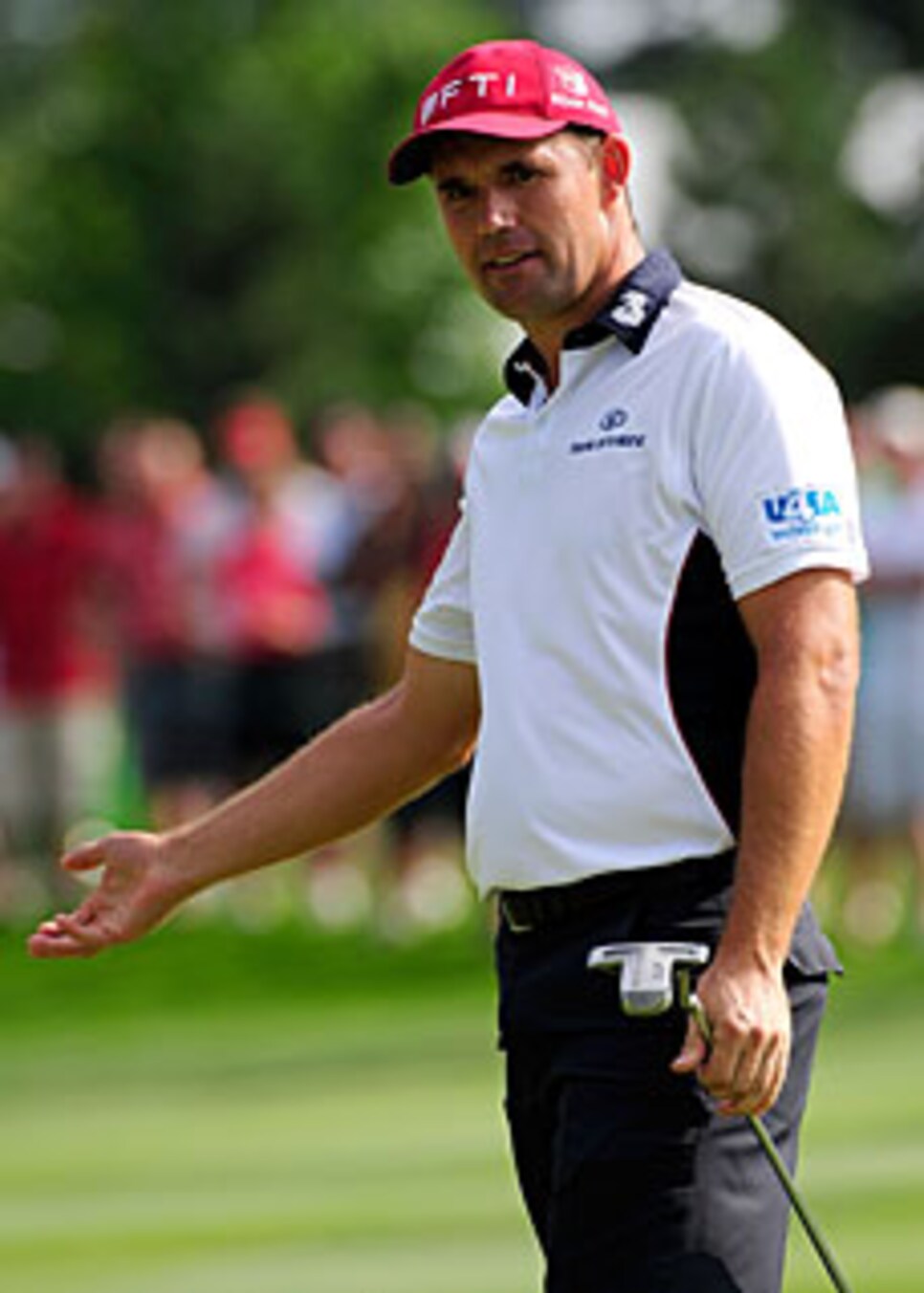 Padraig Harrington plays a shot on the 15th hole during the final round of the WGC-Bridgestone Invitational.
1. Tiger Woods rallies past Padraig Harrington at the WGC-Bridgestone Invitational.
It was Woods' fifth win of 2009. Major or no major, that's a heck of a year.
2. CBS golf's announce crew covers Woods' victory at Firestone without incident.
Nothing that caused a YouTube sensation, anyway.
3. Slow-play warning to Woods and Harrington on 16th tee provokes controversy.
We all want to fix slow play. Except on the back nine of a tight battle on Sunday.
4. USC sophomore Jennifer Song wins the U.S. Women's Amateur, her second USGA title of the summer.
That beats a Wall Street internship every time.
5. Butch Harmon and Adam Scott to take a break for the rest of 2009.
Judging from Scott's record lately, maybe they took a break the first part of 2009 as well.
6. PGA of America awards posthumous memberships to Ted Rhodes, John Shippen and Bill Spiller.
Next stop for that trio? How about induction into the Hall of Fame?
7. Organizers of Europe's Race to Dubai, citing the recession, slash purse 25 percent.
No one's complaining. In this economy, 25 percent less is the new normal.
8. Phil Mickelson investment group seeking to buy 105 Waffle House restaurants.
Because In-n-Out Burger wouldn't sell them 105 franchises, we presume.
9. Wyndham Championship announces it has sold out its corporate hospitality tents.
That's the kind of behavior that can get a city a major championship.