News
Woods Charges To The Front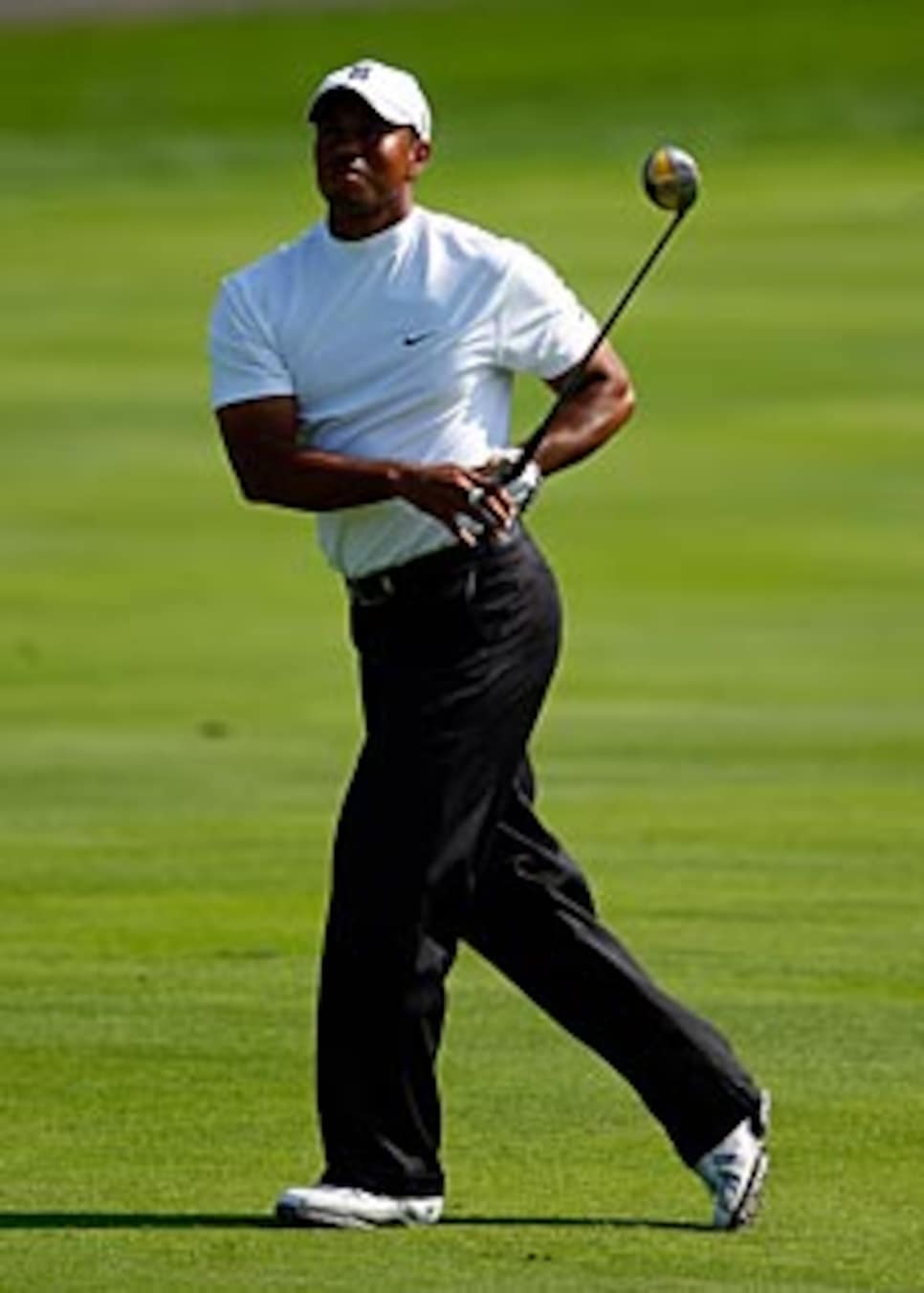 After an opening bogey, Woods had no other mistakes the rest of the way while making five birdies.
LEMONT, Ill. (AP) -- Tiger Woods and Mark Wilson were in a tie for the lead Friday at the BMW Championship, two players who have every reason to feel right at home at Cog Hill.
One practices here all the time. The other seems to win here all the time.
Woods made two solid par saves from deep bunkers early in his round, ran off three straight birdies at the turn and cashed in on enough good shots for a 4-under 67 to put him atop the leaderboard for the first time since the PGA Championship.
Woods is a four-time winner at Cog Hill, including his most recent appearance two years ago in the BMW Championship
Wilson, who birdied his final hole for a 5-under 66, moved to Chicago about five years ago and was looking for a place to practice when Frank Jemsek gave him carte blanche at Cog Hill. Wilson now spends most of his time on this public golf course in the Chicago suburbs.
"This summer when I've been home, I've been primarily coming out here because I thought it made sense to get ready to see the new golf course," said Wilson, alluding to the Rees Jones renovation.
They were at 7-under 135, and will play as a twosome for the first time since their championship match in the 1992 U.S. Junior Amateur in Massachusetts, where a 16-year-old Woods rallied from 2 down to win on the 18th hole.
"We go back a long way," Woods said.
This won't be anywhere near that situation, not in stroke play, and certainly not halfway through a tournament in which two dozen players were separated by five shots.
Padraig Harrington, a familiar name atop the leaderboard over the last two months, was poised to join them until his tee shot on the 18th hole sailed wide ride and into a tree, sending the Irishman back to the tee. He did well to escape with bogey after making a 20-foot putt that gave him a 68.
Harrington was one shot behind, along with Rory Sabbatini (70), Bo Van Pelt (69) and Marc Leishman of Australia, who overcame a rugged start with four straight birdies and ended up with a 69.
Woods got off to a bad start when he hooked his 3-wood into the face of a deep bunker, forcing him to blast out to the fairway and setting up a bogey when his 9-iron went 40 feet too long. With firm greens and a few difficult hole locations, he never had a reasonable birdie putt over this first six holes, and twice had to hit good bunker shots to avoid bogey.
The turnaround began with a 12-foot birdie putt from the fringe on No. 7, and a risky decision that paid off on the next hole. With only 133 yards to an uphill green with the hole location to the back right, Woods decided to take one extra club to fly it long and hope to have it spin back. The gallery groaned when it hopped onto the fringe, then cheered when it spun back to 4 feet for birdie.
"I was in between clubs and I said, 'You know what? I'm not going to take the little one here' because I just didn't feel it was going to skip up there," he said. "I thought I had to carry it back to the hole. I knew I could never hit the ball past the flag in the air with that club, so I went ahead and took the chance of throwing the ball up in the air."
He added another bunker save on the 13th, and final birdie on the 17th with an approach to 4 feet.
Wilson was one of only three players in the 68-man field to make birdie on the par-3 second hole, where the green was so firm that some balls even landing in the front would roll off the green and into a bunker.
"It must have carried just over in the rough and got a nice hop up there about 6 feet, which I think is probably the only way you can keep it short on that hole," Wilson said. "So that was a nice break."
Woods and Harrington are among the top six players assured a trip to East Lake in two weeks for the FedEx Cup finale at the Tour Championship and a chance to win the $10 million bonus.
Not so for Wilson, who is at No. 41 in the standings. Only the top 30 advance after this week, and Wilson doesn't even know how high he needs to finish, only that a victory would take care of everything.
"Something tells me a win gets me way up there, and I'd rather do that," Wilson said. "And I'll be going for that. If I fall a little short, then the consolation prize would be Atlanta. And that would be good."
DIVOTS: Phil Mickelson had a 69 and was among those five shots behind. ... Davis Love III had a 77 and was tied for last, effectively ending his FedEx Cup season. He is 44th in points and likely would have needed to finish among the top five. ... Steve Stricker, who overtook Woods for No. 1 in the standings with his win last week, missed four birdie putts inside 10 feet during a five-hole stretch before making one from 35 feet. He shot a 73 and was 10 shots behind. Stricker would only lose his FedEx Cup lead if Woods were to win this week.