News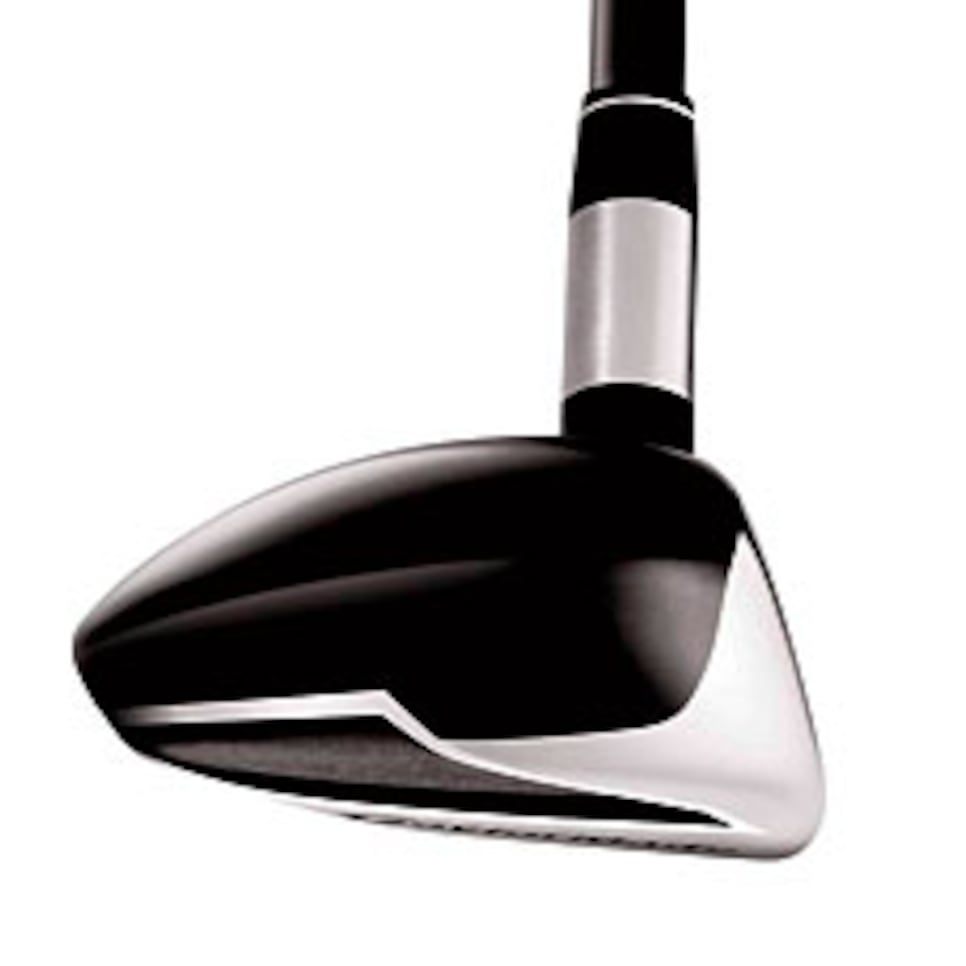 Taylormade Raylor: This hybrid/fairway wood originally was used in prototype form at this year's U.S. Open.
Recently Paul Casey gave his 13,528 Twitter followers a treat when he not only tweeted about a yet-unseen Nike driver, but posted a photograph of the club shortly after putting it through its paces at the company's R&D facility in Fort Worth.
"VR driver with the Compression Channel. It creates a larger sweet spot," wrote Casey.
For those looking for a little inside scoop on equipment, you can find a few tidbits and even the occasional gem such as Casey's from the more than 50 tour professionals and several equipment companies who use Twitter -- at least if you're willing to sift through endless tweets of almost no relevance whatsoever (unless you want to know that a player is sitting in bed watching golf). Here's the kind of information you can find.
Davis Love III shared that the Scotty Cameron by Titleist staff discovered his putter was 1.5 degrees too upright and fixed the problem, while Ping reps revealed they were on their way to Mark Calcavecchia's house to pick up five staff bags worth of old clubs. No word on how many of those were putt-ers dragged behind a moving car.
Real gearheads may have found the tweet from shaftmaker UST Mamiya regarding a shot Stewart Cink hit intriguing. "Stewart Cink today on 298 yd 4th hole with 3 wd: clubhead speed= 112mph; ball speed= 165mph; carry= 266yds and distance= 276yds."
Of course, Cink himself is the king of golf's tweeters, with nearly 900,000 followers, some of whom ask advice on equipment and get an answer, such as this response to a mini-tour player who asked the British Open champ to reveal his clubs and specs: "std loft and length irons 2-PW 4degrees upright. D-3. Driver SQ 9.5 actual loft 10.5 UST Axivcore shaft. 52, 56, 60," replied Cink.
LPGA players also are in the habit of tweeting, including Christina Kim, who tested a Callaway FT-9 driver that did not suit her. "The FT3 was the last great driver they ever made for me," Kim wrote.
For those looking for the freebie, Ian Poulter may be the guy to follow. One of the most prolific and entertaining of tweeting pros, Poulter is a man on a mission and is willing to offer a little incentive to join his current legion of 600,000-plus followers.
"When I hit a million followers, I will do a massive give away. irons, woods, putters, gloves, balls, glasses, hats, ea games, and much more," Poulter said.
Like Casey's product revelation, that would be something worth tweeting about.
Although Lorena Ochoa isn't one to change equipment very often during the season, some struggles off the tee had her using Ping's new i15 driver (with a loft of 8 degrees) at the Samsung World Championship. The change seemed to agree with the top-ranked women's player as Ochoa finished T-4--her best showing since winning the Corona Championship in late April. For the week Ochoa averaged 267.5 yards off the tee and hit 78.57 percent of the fairways, both up from her season averages of 263.1 yards and 69.7 percent accuracy.
Fran Quinn captured the Albertsons Boise Open using a new putter--a Scotty Cameron by Titleist P330, a version of the company's Squareback model with a 330-gram head. Quinn averaged 28.3 putts per round in Boise, nearly two fewer than his season's average of 30.23. ... Titleist has signed Rickie Fowler to an endorsement deal. Fowler used the company's ball, 909D2 driver, MB irons, Vokey wedges and Scotty Cameron putter in the Nationwide event in Boise.