News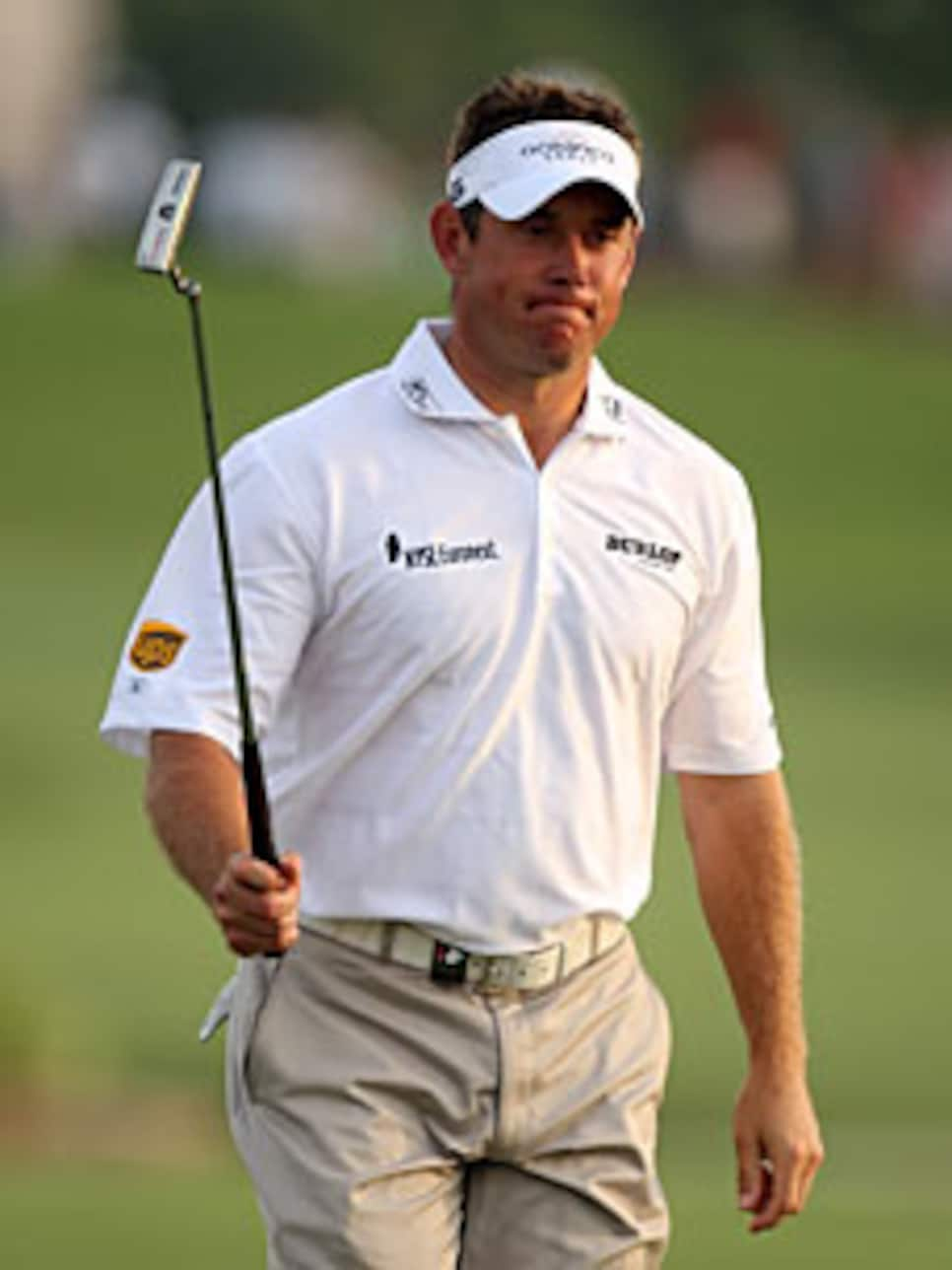 With a victory, Westwood would also take home a $1.5 million bonus for winning the season-long Race to Dubai.
DUBAI, United Arab Emirates (AP) -- Lee Westwood shot a 3-under 69 Friday to take a two-stroke lead after the second round of the Dubai World Championship, strengthening his chance of winning the European money title.
The English golfer could pick up two big prizes on Sunday. If he wins the last tournament of the European Tour season, he will receive $1.25 million in prize money -- plus a $1.5 million bonus for winning the Race to Dubai money prize.
Northern Ireland's Rory McIlroy, the leader of the money race going into the tournament, also shot a 69. He was one of six players tied for second place at 7 under, two shots behind Westwood.
The others are Ireland's Padraig Harrington, England's Ross McGowan, Australia's Robert Allenby, South Africa's Louis Oosthuizen and Colombia's Camilo Villegas.
Westwood is confident of winning both prizes.
"I am as much in control of my game as I have been for a long time," he said after a round that began with two birdies on the Earth Course. "I feel very calm and happy with myself. All parts of my game feel solid and I enjoy times like this. I know that if I play as good as I can play I can win this tournament."
Westwood said he took the advice of his caddy, Bill Foster, and stopped looking at the leaderboard during his round.
"I have always been a leaderboard watcher," he said. "But this week we decided to try something different. So we are not looking."
McIlroy had gone to the top of the leaderboard, reaching 9 under with an eagle at the par-5 seventh hole. He covered the front nine in 31 shots. But he slipped backed by missing two putts from inside 3 feet to save par on the 14th and 15th greens.
"I feel I am playing well enough to give myself a shot at the title," the 20-year-old McIlroy said. "I am still in a good position going into the weekend not to dwell on missed opportunities."
Harrington, a winner of two British Open Championships and the 2008 PGA title, held the lead when he reached the par-5 18th. But he found the water his second shot and again when going for the green, putting his ball in the stream to the left of the flag.
Harrington finished with a 69 and dropped back to join the group of players in second place. Westwood sank a 20-foot birdie putt at the same hole to reach 9 under for two rounds.
Allenby, the Australian first-round leader, slipped back after making bogey at his first hole and shot 72.