News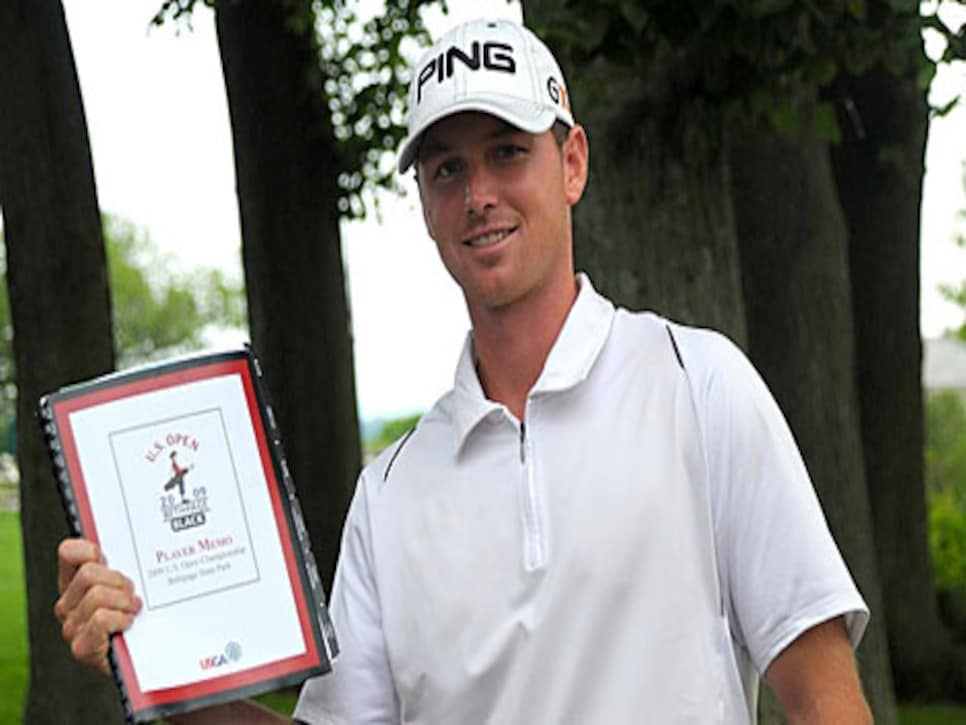 *Editor's Note: Trevor Murphy plays most of his golf on the Gateway Tour, but he earned a berth in his first U.S. Open in one of last week's 36-hole sectional qualifiers. A native of Vermont who was an elite-level skier until injuring his knee, the 24-year-old Murphy played collegiately at UNC-Charlotte, and now lives in Arizona. He will be sharing his thoughts on his Open experience each day with GolfDigest.com. He is one over through two holes of his first round. * Well, look on the bright side: I'm tied with Tiger Woods. But then, I still have 16 holes to play in my first round.
When you consider that I only played two holes, it worked out to be a pretty long day. And a lot of it had to do with stuff you never think about on the Gateway Tour: fighting traffic to get to the course, catching a shuttle to the practice range, then catching another shuttle to get to the 10th tee.
Altogether, it took me about two hours to work in an hour's worth of practice. But that's fine. By the time I got to my first hole of the day, I actually wasn't that nervous--or at least compared to my first round last year at Wachovia. I ended up making par on 10, took bogey when I drove it in the bunker on No. 11, and then didn't hit another shot for the rest of the day. Just as I was about to tee off on No. 12, the horn blew to take us off the course.
During the rain delay, there wasn't a whole lot to do other than sit around and eat. That's one bonus to playing in tournaments like this: The food is usually pretty good. I did my best to try to steer clear of the junk.
After a while, you could tell we weren't going to go back out today, to the extent that by the time they said they were going to make one final announcement at 1:45, I already had my sneakers on and my bag over my shoulder.
So that's the deal. It's obviously not the best way to get into your routine. But like they say, everyone's got to deal with it. And the way I see it, I had to play 36 holes in a day to get here. I'm sure I can handle that again.