News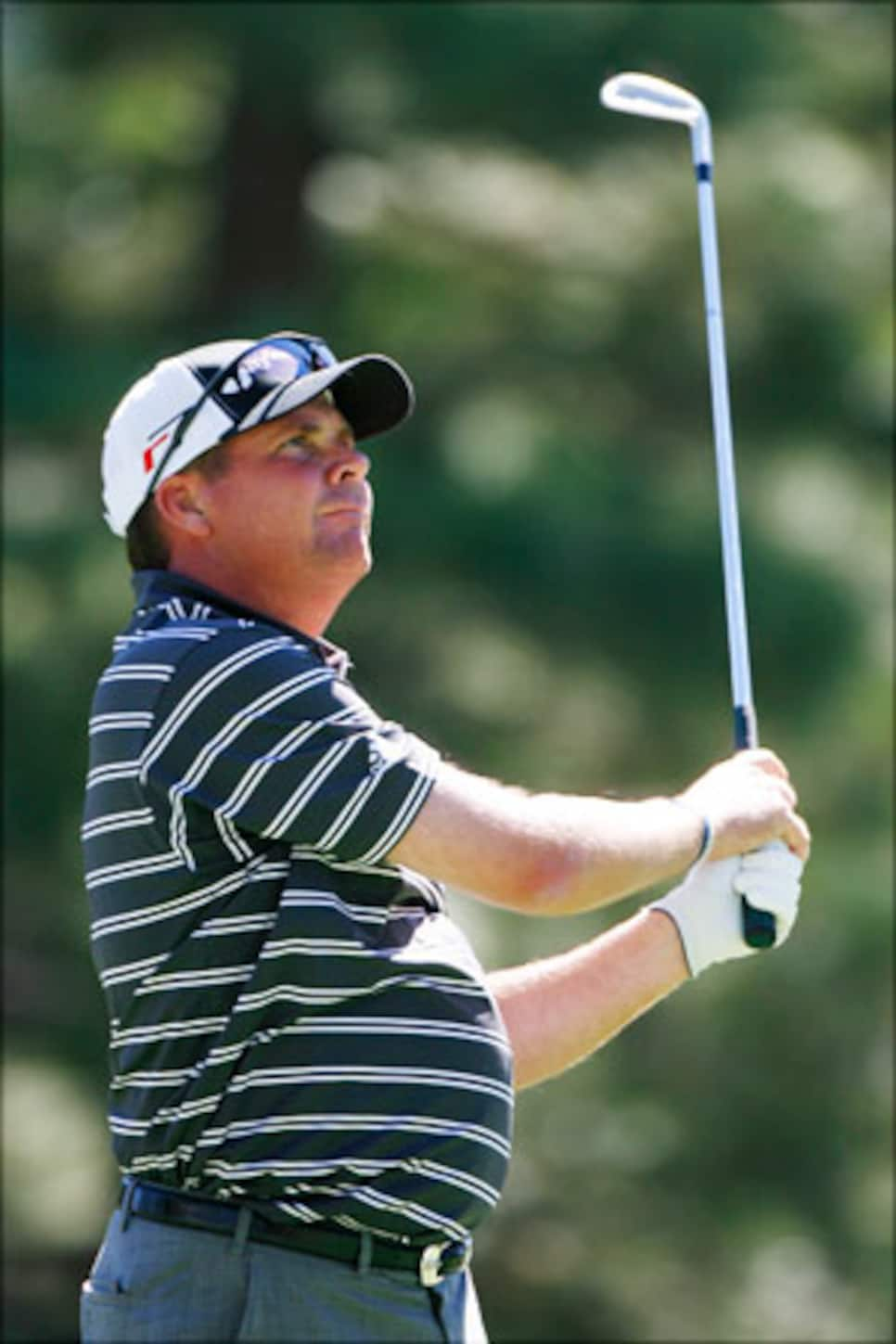 Doug Barron has maintained his positive test for performance-enhancing drugs was for medical purposes.
CHARLOTTE, N.C. (AP) -- Doug Barron, the first player to be suspended for violating the PGA Tour's anti-doping policy, has signed up to play a developmental tour in North Carolina.
Barron was handed a one-year suspension last fall when he tested positive for testosterone and propranolol — a beta-blocker that calms nerves -- in June at the St. Jude Classic in Memphis, Tenn. He said he was using the drugs for health reasons under a doctor's supervision.
Barron last week paid his membership fee of $2,250 for the eGolf Professional Tour, which offers an 18-tournament schedule. A year ago, the top player on the mini-tour earned just over $140,000.
Stewart Moore, chief operating officer of eGolf Professional Tour, said it does not have a drug-testing plan and doesn't deny players the chance to compete based on another tour's policies.
"We're a developmental tour. That's what we do, develop players to eventually get there," Moore said Monday. "It's not our place to hold him back. We don't have anything implemented on our side, and we can't do anything based on what they do in Ponte Vedra."
The PGA Tour's headquarters are in Ponte Vedra Beach, Fla.
None of the smaller tours outside those recognized by the World Golf Foundation have anti-doping policies, which cost millions of dollars to run.
Barron, a 40-year-old who hasn't had his PGA Tour card in three years, is challenging his PGA Tour suspension in federal court. He was denied a temporary restraining order in November to compete in the qualifying tournament.
He has said he used the steroid and beta-blocker for "therapeutic use" and did not try to hide it. The PGA Tour says doctors denied Barron's request for a therapeutic use exemption a year ago January for testosterone and the beta-blocker.