The Loop
Golf World Monday: Long putter demand is soaring
__*[From the Oct. 17 issue of Golf World Monday:
](http://www.golfworldmonday.com/golfworldmonday/20111017/?pg=13&pm=1&u1=friend)*__
Last week TaylorMade announced it was tripling its fourth-quarter forecast for long and belly putters to meet the increasing demand by consumers and, therefore, its retail partners.
Owing in large part to the success of belly and long putters on the PGA Tour -- most notably at the PGA Championship by Keegan Bradley -- the demand for these putters has reached levels usually reserved for hybrid cars during an energy crisis.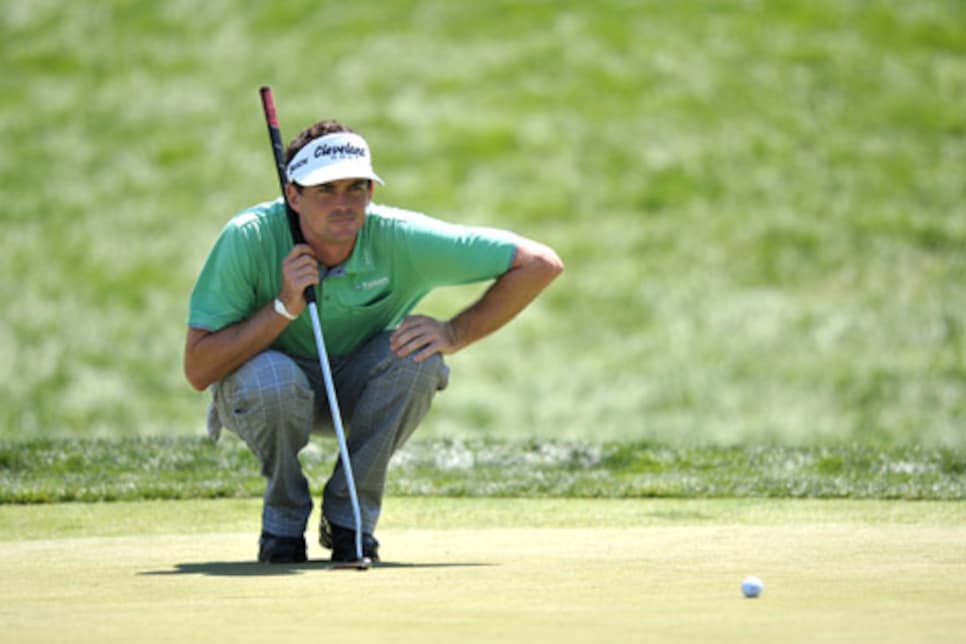 *Bradley's win in the PGA Championship was the first major win by a player using a long putter. Photo by Getty Images
In short, there is a feeding frenzy. TaylorMade says it will sell five times as many long/belly putters as it did last year while other manufacturers such as Cleveland and Odyssey also have significantly ramped up production as large retailers are now ordering bellies and broomsticks by the thousands instead of a few at a time. "It might be the hottest topic on our store's floor," said Leigh Bader, co-owner of Joe & Leigh's Discount Golf Pro Shop in South Easton, Mass.
"Manufacturers were caught short in supply, but who knew?" Bader said the trend shows strong signs of sustaining its momentum, aided greatly by the fact these putters are now seen as a legitimate means of improvement as opposed to an act of desperation. "Because of that it's verging, if not already registering, on the coolness scale," said Bader. Because of that, demand is far outpacing supply at the moment. In other words, if you're looking for one, good luck.