News
Watson: Woods Needs To Show Humility Upon Return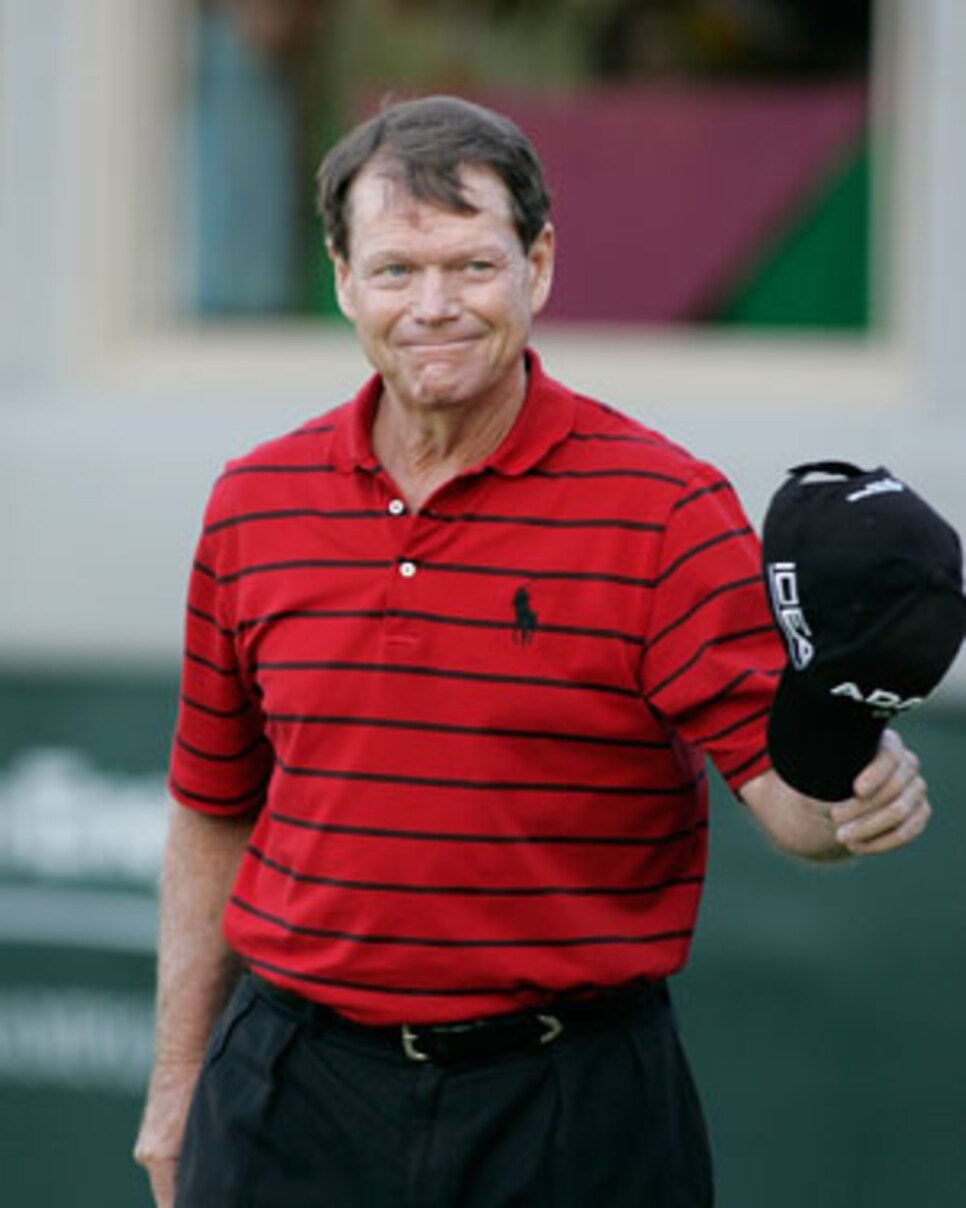 Tom Watson thinks Tiger Woods needs to clean up his act in order to be considered an all-time great.
DUBAI, United Arab (AP) -- Tom Watson says Tiger Woods needs to "show some humility to the public" when he returns to golf after sorting out his personal life.
Watson also said Wednesday that Woods should clean up his on-course behavior in order to be considered among the true greats of the game.
Woods is on an indefinite break since his car crash Nov. 27 that fueled sordid tales of extramarital affairs.
"I'll let the cat out of the bag," Watson said ahead of the Dubai Desert Classic. "Tiger has to take ownership of what he has done. He must get his personal life in order. I think that's what he's trying to do. And when he comes back he has to show some humility to the public.
"I would come out and I would do an interview with somebody and say, 'You know what? I screwed up. And I admit it. I am going to try to change. I am trying to change. I want my wife and family back."
The 60-year-old Watson, one of golf's elder statesmen, also criticized Woods -- a 14-time major winner -- for bad language and other on-course behavior.
"I feel that he has not carried the same stature that other great players that have come along like Jack (Nicklaus), Arnold (Palmer), Byron Nelson, the Hogans, in the sense that there was language and club throwing on the golf course," Watson said. "You can grant that of a young person that has not been out here for a while. But I think he needs to clean up his act and show the respect for the game that other people before him have shown."
Despite beginning his year with victories in Hawaii in the Champions Skins and the senior's Mitsubishi Electric Championship, Watson played down his chances of winning the Desert Classic on the European Tour.
After playing in the pro-am, Watson said he was impressed with the condition of the Emirates course but had trouble keeping his drives on the narrow fairways.
"The rough is very tough," he said. "It is very tough to get the ball on the green from the rough. You have probably only got a one-in-seven or one-in-eight chance to get the green if you drive into the rough."
The field also includes England's Lee Westwood and Sweden's Henrik Stenson, who will be among the favorites for Sunday's $416,600 prize.