The Loop
Golf with Hunter S. Thompson: Heineken, Chivas, Jose Cuervo, Dewar's and LSD
Stories of interest you might have missed…
"We played that first evening, in the dying light, at the municipal Aspen Golf Club, which was closed. Hunter just waved to a guy in the pro shop, who brought us a bucket of balls," McDonnell wrote of the renowned Gonzo journalist. "Hunter had a 12-gauge shotgun in his golf bag and we had Heinekens in a cooler on the cart—also a fifth of Chivas, a fifth of Jose Cuervo, limes, a fifth of Dewar's (for George [Plimpton]), and an extra cooler of ice.
"'Here,' Hunter said, holding out three white tabs of blotter paper with an unfamiliar red symbol on them. 'Eat these.'"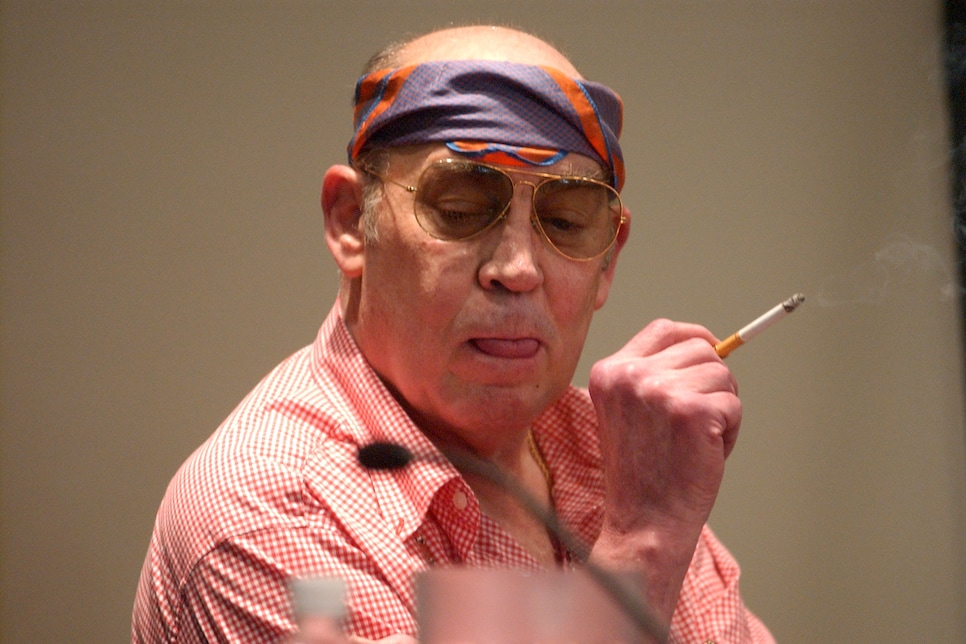 Rave review for Turnberry's Ailsa Course renovation
"It was probably just as well that his political commitments in America meant Donald Trump missed out on this particular media event. It was a day, after all, when it was appropriate that the 'new' Ailsa Course did its own talking and, boy, did it make a favourable first impression.
"In tandem with Martin Ebert, the excellent course architect also working on Royal Portrush at present as it prepares to stage the Open Championship in 2019, Trump has carried out a programme of stunning changes to the Ayrshire layout."
Nicklaus on Muirfield members: 'They'll come around'
Jack Nicklaus believes with a measure of certainty that Muirfield inevitably, and sooner than later, admit women members, despite it's recent vote on behalf of the status quo.
"Augusta (National and the Masters) had to get with the modern age; St. Andrews (the Royal & Ancient Golf Club of St. Andrews, whose business spin-off, the R&A, runs The Open) had to get with the modern age. Their membership may decide that's not what they want.
"I think Muirfield has been too much a part of the fabric of the game of golf for so many years that they'll come around."