News
Woods Chooses Home, Kids Over Scotland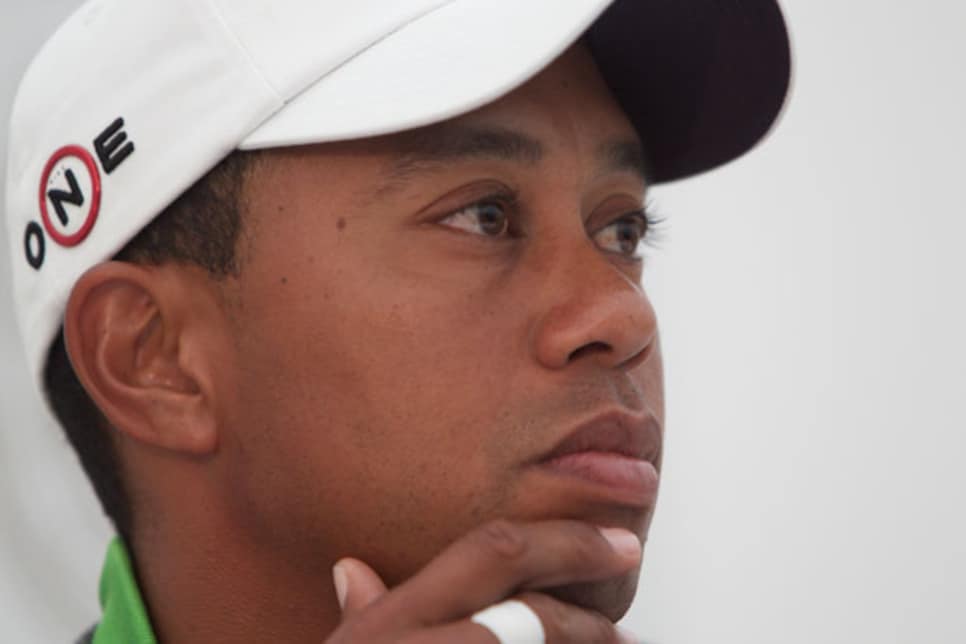 Woods shot a 3-under 69 Tuesday at a charity event in Ireland. He has not won in six starts this season.
ADARE, Ireland (AP) -- Tiger Woods says he's flying home to Florida rather than heading to Scotland to prepare for the British Open because he wants to see his children.
Woods is playing this week at an Irish charity golf tournament, where he shot a 3-under 69 Tuesday despite wind and sometimes heavy rain.
At a news conference after his round, Woods resorted to staccato half-sentences concerning his personal life. He said he needs to "get home." When asked why, he said: "See my kids." A final question asking whether he could concentrate solely on golf drew silence.
The British Open begins next week at St. Andrews.