News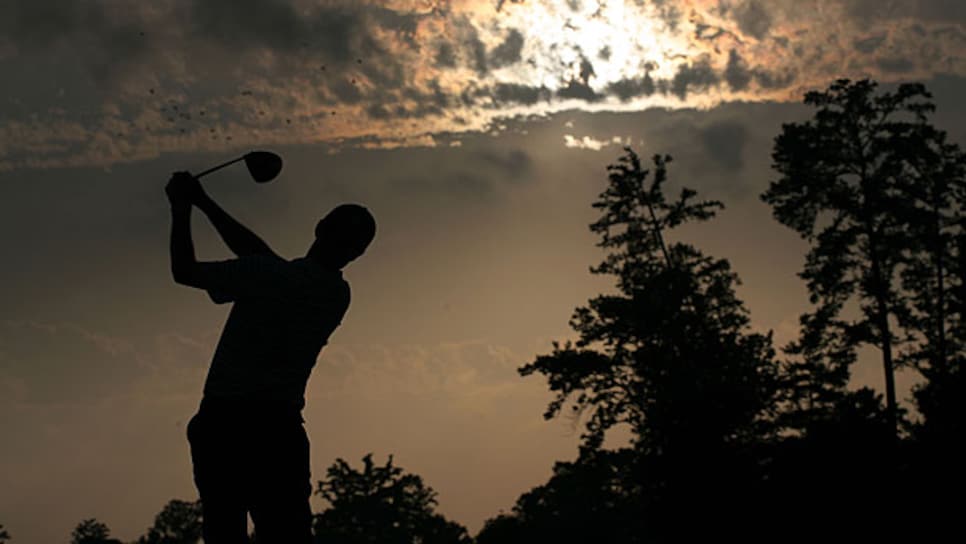 Jason Bohn's second career win was overshadowed by other events on tour, and in New Orleans.
AVONDALE, La. -- There were notable comings and goings last week, neither of them involving the Zurich Classic of New Orleans. It was rooted in apathy. Alas.
Ken Green's return and Lorena Ochoa's departure dominated the golf news, relegating the Zurich to its increasingly familiar role as a bit player on the golf stage. It wasn't always that way.
The tournament is so old it predates by a few months Louis Armstrong's original recording of "When the Saints Go Marching In." It debuted in 1938 under the cumbersome handle of Greater New Orleans Open Invitational, the first of 10 names by which it has been known.
Whatever it called itself, it produced a pantheon of winners that includes Byron Nelson, Billy Casper, Gary Player, Jack Nicklaus, Lee Trevino, Tom Watson, Seve Ballesteros and Ben Crenshaw.
It has a sponsor whose benevolence is befitting a tournament with so rich a heritage, Zurich, which anted up $6.4 million, among the largest purses offered with the exception of major championships and FedEx Cup playoff events.
So why is this tournament so overwhelmingly ignored by the game's elite that K.J. Choi was considered a headliner this year?
Only two players in the top 50 in the World Ranking played the Zurich last week -- Sergio Garcia (23rd) and Choi (34th), a past champion.
Its date was a liability, too. This year, it was played opposite the New Orleans Jazz Fest, news of which helped obscure what was transpiring at the TPC Louisiana. The Jazz Fest headliners on Saturday, for instance, were Simon and Garfunkel, who in a city that will always favor music over golf (notwithstanding New Orleans' golf heritage) will always trump Garcia and Choi.
The Zurich, in fact, was yet another strong argument on behalf of those who support instituting a one-in-four (or five) rule on the PGA Tour, requiring its members to play every event at least once every four (or five) years. It isn't likely to happen, of course, though it might have a better chance were money to start talking. Or walking.
Zurich, it would behoove the players to know, is one of the PGA Tour's greatest benefactors, one of only two companies to sponsor two events (the other is AT&T), its subsidiary, Farmers Insurance, now underwriting San Diego's tour stop.
Where does Ochoa's retirement rank with other superstar athletes leaving their respective sports in the prime of their careers? Probably fifth in this group that includes tennis' Justine Henin, baseball's Sandy Koufax and football's Jim Brown and Barry Sanders.
Ochoa might still be ranked No. 1 in the world, but 2009 was her least productive year since 2005. Brown and Sanders were still the best running backs, Koufax the best pitcher and Henin the best tennis player.
Tiger Woods was backstage for a concert by the rock group Nickelback at Amway Arena in Orlando last week. Did its playlist include the song "Good Times Gone" from its breakthrough album "Silver Side Up"? Here's the refrain:
Where the good times gone?
Where the good times gone?
And all that (stuff) we've done
Where the good times gone?
Fred Couples' back might chronically be ailing him, but not to a degree that confines him to the couch. He has played five straight weeks with his appearance in the Liberty Mutual Legends of Golf last week. He's also entered in the Quail Hollow Championship this week and will likely play the Players Championship the week after, running his streak to seven weeks in a row.
The last time Couples played seven consecutive weeks: 1992. He was 32 then.
The LPGA is in the midst of one of its extended hiatuses (spring break?), prompting one player, Brittany Lincicome, to enter a men's tournament. Lincicome played in a Moonlight Golf Tour event at Stoneybrook West in Winter Garden, Fla.
She wrote on Twitter: "I've played in one of these before. It will be ok :). I'm sure they won't like me. But I'm only doing it for the competition :)"
Lincicome shot a 75 and finished tied for 17th in a field of 31. The winner was Alex Rocha of Brazil, who tied for 59th in the Honda Classic in March.
Among those with whom Lincicome tied? Ty Tryon.
Seen: A Korean (Choi), a Paraquayan (Carlos Franco) and a Japanese (Tomo Kuga), dining on Cajun food at a restaurant founded by Croatian immigrants. Kuga, incidentally, serves as a liaison between Japanese players and the Japanese media. The restaurant was Drago's in Metairie, La.
Ryo Ishikawa, the reigning player of the year on the Japan Golf Tour, has stumbled from the starting line this year. Ishikawa missed the cut in the JGT opener two weeks ago, then tied for 11th in the Tsuruya Open on Sunday.
Korean Seung-yul Noh, 18, has another believer. Oliver Wilson posted this on Twitter: "Played with Seung-yul Noh today, 2010 Malaysian Open winner. Keep an eye out for him. One of the best ball strikers in the world." Noh won the Maybank Malaysian Open earlier this year with a final-hole birdie to beat Choi. India's Jeev Milka Singh wrote this in December: "Noh is an exceptional talent, and if the last two years are any indication, the Korean is bound to make his breakthrough this year."
Rookie Matt Every is out for two months after breaking his pinkie finger playing catch with a football on the eve of the Verizon Heritage ...President Obama played another round of golf, at the Grove Park Inn Resort & Spa in Asheville, N.C. It was the 33rd round he has played since taking office, for those keeping score. President George W. Bush played 24 rounds in eight years as president ... John Daly withdrew from the Zurich Classic, citing a hip injury. Daly withdrawing is not news in and of itself; he's notorious for doing so. But the fact he made it nearly to the end of April before WDing for the first time this year is news ... Stuart Appleby finished sixth at the Zurich, his second consecutive top-10 finish.
Y.E. Yang, posting from the Ballantine's Championship in Jeju City, South Korea, a week after winning the Volvo China Open: "missed the cut - what an embarrasing week in my hometown - this is not what I envisioned"
"The conflict is imagery versus profit. Concerns about the image of golfers in the worker's paradise. And, if accepted, how does Granma (the Communist Party newspaper) explain the obese U.S. golfer with poor clothing color coordination, running about in their 'Caddyshack' like golf cart, betting on each hole?" -- John Kavulich, senior policy analyst at the U.S. Economic Trade Council, on Cuba's effort to reintroduce golf to the country (via USA Today).
PGA TOUR: Quail Hollow Championship at Quail Hollow Club in Charlotte, N.C. Defending champion Sean O'Hair. Champions Tour: Mississippi Gulf Resort Classic at Fallen Oak Golf Club, Biloxi, Miss (New event). LPGA: Tres Marias Championship at Tres Marias Country Club in Morelia, Michoacan, Mexico. Defending champion Lorena Ochoa.
Tiger Woods returns to golf at the Quail Hollow Championship, a tournament he won in 2007. It's Woods' second tournament of the year; he tied for fourth at the Masters. Phil Mickelson, who won the Masters, also is entered.
Ken Green has entered the Mississippi Gulf Resort Classic, which will be his first individual tournament on the Champions Tour since the tragic accident that killed his brother and girl friend and resulted in amputation of much of his right leg. Green and partner Mike Reid tied for 26th at the Liberty Mutual Legends of Golf on Sunday.
It promises to be another emotional week for Ochoa, who will play her final tournament -- as a full-time member of the LPGA, at least -- at the Tres Marias Championship. Ochoa is the defending champion in what is tantamount to a home game for the Mexico City resident. Ochoa announced her retirement on Friday.