News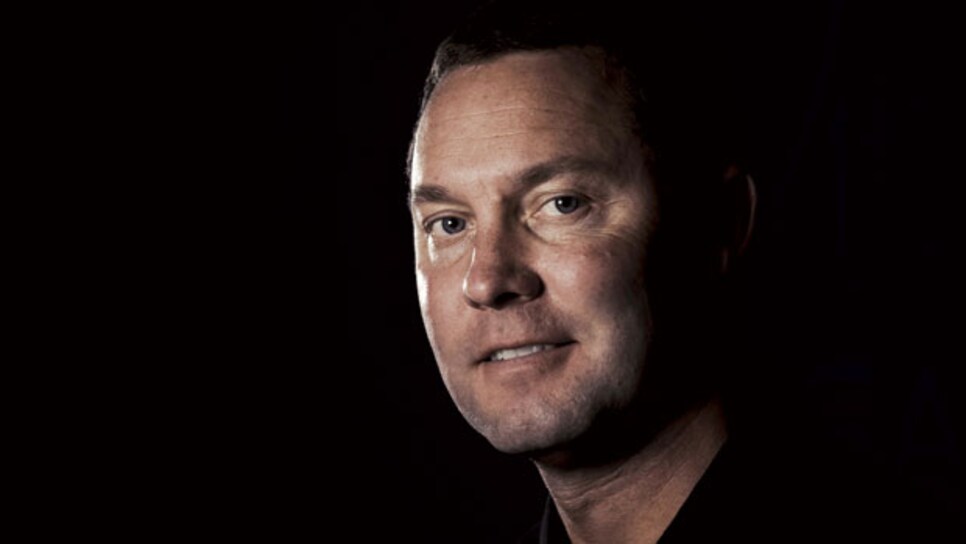 Mike Whan is bringing energy and focus into his first season as LPGA commissioner.
OMG! Mike Whan wants to be everyone's BFF: players, sponsors, tournament owners and -- ROFLMAO -- even media. This guy who has sold everything from golf gloves and hockey pads to toothpaste cuts no corners getting the job done, unless he is packaging his business vision in cyberspace shorthand. TOTTS, SOO and LLL, for example, are among the thumbnail mantras for his game plan. Without denying the challenges he faces as the ninth LPGA commissioner, Whan brings an earnestness and energy to the job that has won the hearts and even the most-reluctant minds of all he has contacted since taking over Jan. 4.
Even those who think the obstacles facing the LPGA in its 60th season may be more than anyone can handle believe Whan has the perfect blend of schmooze and savvy. Already it is legend how he pulled out the "Reserved for LPGA Commissioner" sign at the tour headquarters parking lot and how he left his New York introduction immediately to fly to San Diego and meet with tournament owners. At the recent USGA annual meeting in Pinehurst, N.C., when Whan wasn't wowing the executive committee with his presentation, he was walking the hallways on his cell phone or buttonholing the game's bigwigs, pumping them for ideas and selling his product.
After the often inaccessible Carolyn Bivens, ousted as commissioner in a coup last July after four turbulent years of strained relations with just about all the game's stakeholders, Whan is a breath of fresh air. For those who write the checks that make the tour work, he presents an opportunity for a new start. He describes his management style as the three Ls -- listen, learn, then lead -- a far cry from the my-way-or-the-highway approach sponsors, tournament owners and TV executives used to describe Bivens.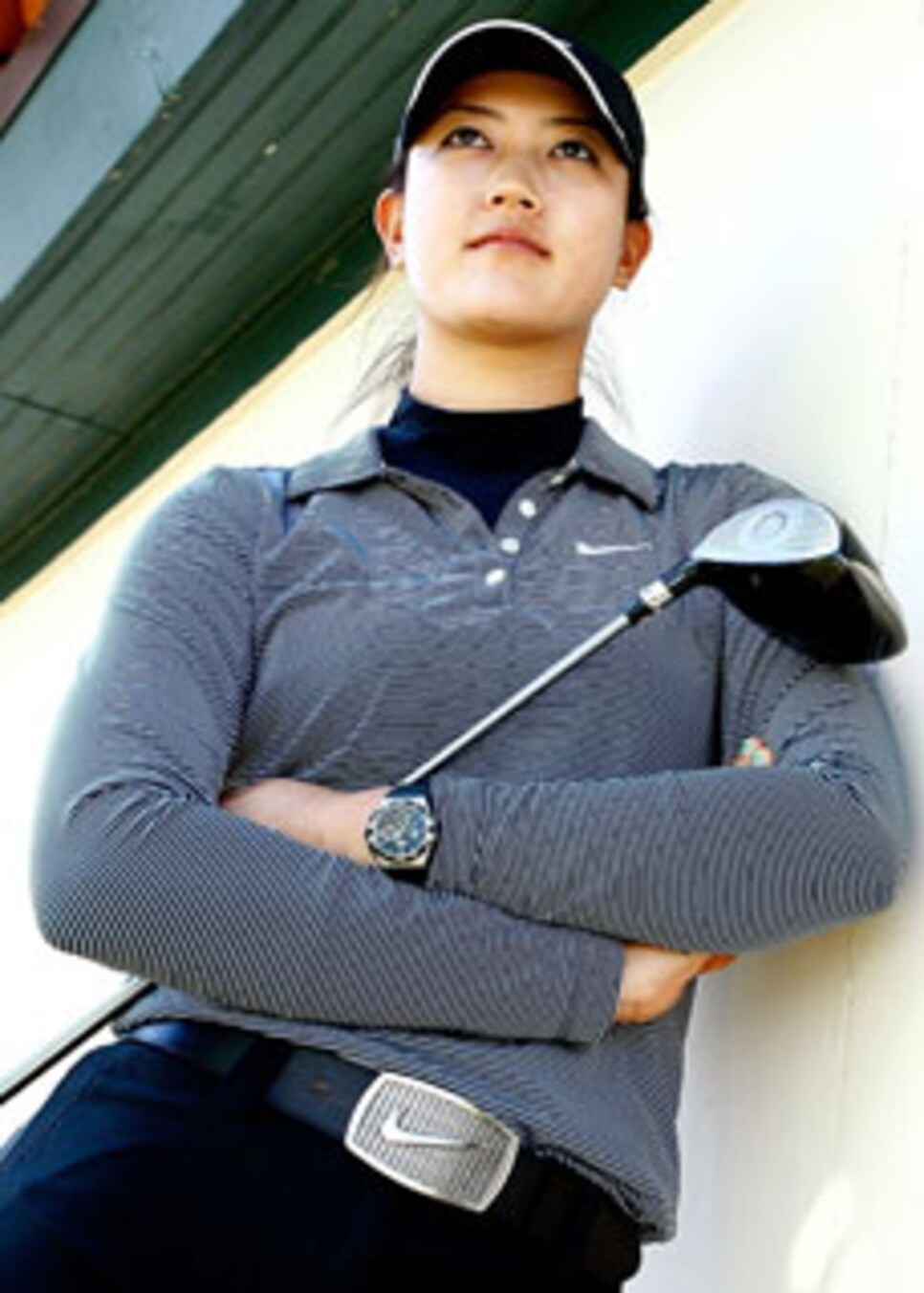 Whan reached out to past commissioners Ty Votaw, Charlie Mechem, Bivens and interim commissioner Marty Evans as the tour went through three chiefs in six months. "Anytime an organization goes through a lot of change, it's a great time for a tune-up," Whan says. "The car's been on a long journey, now we have to stop and say, 'Do we have the right parts?' We have what I call SOO -- strength on opportunity. It's all about making clear what we are going to try to accomplish over the next couple of years and make sure we are organized to do just that."
And that's where TOTTS comes in. Whan lists his priorities as: tournaments and titles, organization, TV, the T&CP Division (1,300 teaching pros he says are an underutilized resource) and sales. "I'm a big believer in focus, so I'm focused the first few weeks on TOTTS."
The LPGA shrunk from 34 tournaments in 2008 to 25 this year -- the fewest in nearly 40 years -- partly because of the economy but also because of damaged relations between tour stops and LPGA headquarters. To fix that, Whan has contacted people like Herb Lotman, who ran the McDonald's LPGA Championship, and Jack Benjamin of the Corning Classic -- two longtime sponsors now gone. After the USGA meeting Whan flew to Florida to play golf with Donald Trump, another LPGA supporter Bivens had alienated.
Whan created a brain trust of Hall of Fame players Annika Sorenstam and Nancy Lopez, Mechem and former JC Penney executive W.R. Howell. They will be his sounding board for ideas. Sorenstam calls Whan "a smart man with great people skills. He listens well and has a good perspective and understanding of our business. I am very excited about the LPGA's future."
Whan grasps that the LPGA is not a big business that can be run from on high but rather a mom-and-pop grocery store where the commissioner's main job is service -- making the sponsors and event owners feel appreciated. "He's as smart as a whip, creative and open to other people's ideas," says USGA senior technical director Dick Rugge, who worked with Whan at TaylorMade. "He's cool under pressure and a great leader who can be disarming with his self-deprecating humor."
Those qualities impressed the search committee. Whan knew the subject, spoke with passion and asked questions. "He is dynamic and knowledgeable and open to hearing what tournament owners and sponsors have to say," says Gail Graham, president of the Tournament Owners Association, which was often at odds with Bivens. "And I think that the players will engage well with him."
One challenge facing Whan was symbolized by the first tournament he added, the Sybase Match Play Championship. While the event keeps a sponsor that had one foot out the door, its 64-player field represents the dwindling opportunity for players outside the top 60. Of the 25 events this year, only nine are full-field, non-major domestic events. Internally, there is also a morale situation. Like many companies, the LPGA had layoffs last year, losing about a dozen employees, many with years of institutional knowledge.
Still, Whan is not overreacting. "I would say for the immediate future the business model that you know is the business model going forward," he says. "The business model can work. It's stressed at 25 tournaments. It's comfortable at 30. Like any economy of scale, we need to know our stress points." He'd like to get back to 34 tournaments. Part of the LPGA's revenue is a 6 percent share of purses, and fewer events means less money coming in.
"The mistakes over the past several years have created a really unstable situation," says Jim Ritts, who as commissioner got the LPGA to its peak of 43 tournaments in 1997. "This is when you focus first on the most basic things that need to happen. In order to build your product you need to play on the largest stages you can on a consistent basis. When you have a schedule that is enormously start-and-stop, you are asking an awful lot of the fans to search out and find you."
Stop-and-start is certainly an issue this year. Between the opening event in Thailand Feb. 18 and the State Farm Classic in Illinois June 10, there are nine dark weeks. Asked how he built his schedule, Ritts says: "The smartest thing I did as commissioner was have Annika Sorenstam, Karrie Webb and Se Ri Pak. The smartest thing David Stern did as NBA commissioner was have Magic [Johnson], Michael [Jordan] and Larry [Bird]."
Whan, 44, was a late candidate. When first approached by headhunter Spencer Stuart, who knew him from a previous placement, he said he wasn't interested. But sources familiar with the search said the committee was disappointed with the interviews of all the finalists and went back to Whan. This time he listened, knocked them out in interviews and got the job.
Among Whan's qualities are his passion for golf and knowledge of the business without being a golf insider. He went to high school through sophomore year in Naperville, Ill., where he and New Orleans Saints Super Bowl-winning coach Sean Payton were both quarterbacks. "Great guy," says Whan of Payton. "Fantastic football mind." Whan's family moved to Cincinnati and during his last two years of high school he'd awake before dawn to mow the grass at Coldstream CC so he could play golf for free after school.
After graduating from Miami of Ohio in 1987, he worked for seven years with Procter & Gamble, eventually becoming the brand manager for the division that sold Crest toothpaste. Then it was two years in the golf ball and glove division at Wilson and four years with TaylorMade, where he started in marketing and eventually moved to sales.
Most recently, he ran Mission Hockey, a struggling equipment company in Southern California, and merged it with the Canadian firm Itech Sports, moving the ledger sheet from red to black. When the school year ends, he will move his wife, Meg, and teenage sons Austin, Wesley and Connor to the Daytona Beach area.
"Mike has been quite responsive and eager to learn about the business of the LPGA from as many perspectives as possible," says Rob Neal, a former LPGA executive now at Tournament Golf Foundation, owner of the Safeway Classic in Portland, Ore., and the defunct tour stop in Phoenix. "We had a very productive session with him during the first TOA board meeting of the year that left us encouraged about working with Mike and his team to meet the challenges ahead."
Neal says Whan has to rebuild the schedule through international opportunities, yet increase its North American presence. "Mike is the third leader in the last six months and each has had a distinctive approach to managing the business," says Neal. "Establishing his own style and strategy, then analyzing and organizing the talents of the staff accordingly in time to make an impact this year will be a challenge."
Globalization is a thorny issue that concerns both American players and sponsors. But Whan is clear where he stands. "We are going global because our players are coming from around the world, and our fans are coming from around the world," Whan says. "It's the right thing to do. In a perfect world, I want to find a model over time that if a great player wants to dedicate two-thirds of her time playing in the U.S. and one-third playing globally, she can still make a good living and still make a good impact on the LPGA."
One thing the LPGA was missing last year -- besides sponsors -- was a dominant player, a face of the tour. In the first year of Sorenstam's retirement, no one stepped up to replace her. Lorena Ochoa won three times but was not a factor in the majors, the sport's biggest stage. A win by Michelle Wie late in the year raised hopes she has turned a corner. And there is also hope rivalries could emerge involving Wie, Ochoa, Paula Creamer, Cristie Kerr, Suzann Pettersen and Jiyai Shin, who may be the LPGA's best player right now.
"There are eight, maybe 10 twentysomethings that could be pretty special," Whan says. "How well positioned is the tour to have a pretty good two- or three- or four-person rivalry that could go on for four or five years and really raise all boats? It feels like that time is pretty close."
In a private moment at Pinehurst, Whan related his travel story getting there. His first plane landed in Atlanta after one engine conked out, and his second turned back because the landing gear didn't retract. He told the story with animated energy but with the focus not on himself but on the GIs onboard returning to Fort Bragg. "They wanted to get home and see their families," Whan said, shaking his head. "They didn't want to turn back."
Neither does Whan. He wants to move forward with the LPGA, which also has one engine out and a stuck landing gear. But in perhaps its most turbulent air ever, the tour may just have the right person in the pilot's seat. BTW, that man is Mike Whan.