News
Langer Holds On For Title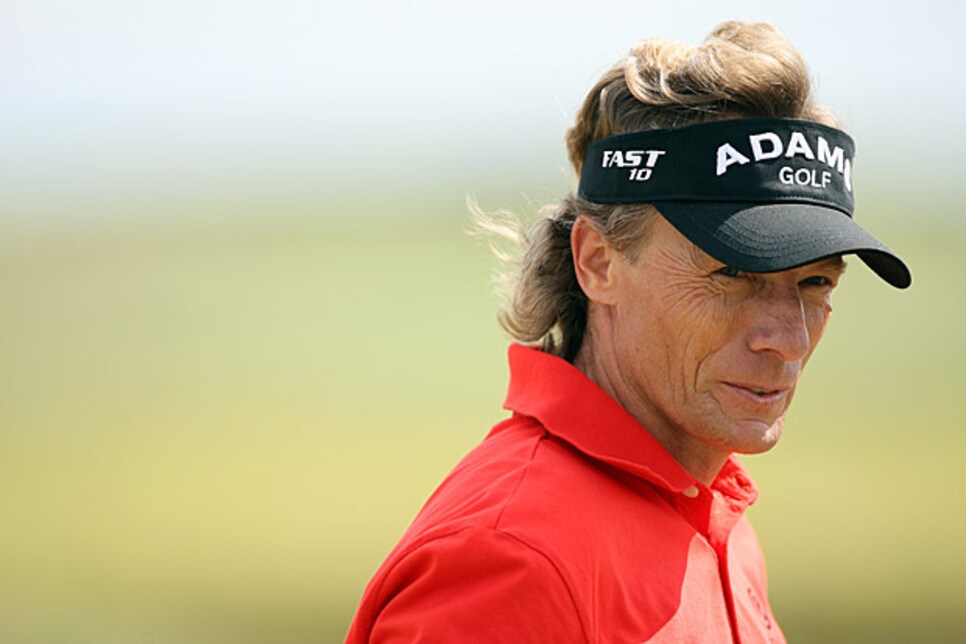 Langer needed a bogey on the final hole to capture the title.
CARNOUSTIE, Scotland (AP) -- Bernhard Langer won his first senior major title on Sunday, holding off a final-round challenge from Corey Pavin for a one-stroke win in the Senior British Open.
The German shot a 1-over 72 at Carnoustie to finish at 5-under 279. Pavin ended with a 1-under 70.
"I have always wanted to win the British Open," Langer said. "I didn't. Now this is the next best thing."
Pavin, the American Ryder Cup captain, trailed by three shots at the start of the fourth round but cut the gap to two when he birdied his second hole of the day.
Langer survived three-putting both the 8th and 9th greens. After making birdie at 15, he parred his way to his 11th win in three years on the Champions Tour.
"This victory ranks very high and it's pretty close to my two U.S. Masters titles and some of my Ryder Cup stuff," Langer said.
Pavin finished three strokes ahead of Americans Fred Funk, Jay Don Blake and Russ Cochran and Australian Peter Senior.
"It's tough when you almost win," Pavin said. "Bernhard didn't play his best golf today but he did what he needed to do and that's what it's all about."
Tom Watson finished with 74 for a 6-over 290. The 60-year-old American said he would return next year to play in both the British Open and Senior British Open.
"Sometime I can see in the future when my level of play might not be good enough to come over here and play," Watson said. "That's when you have to make a decision but I am not quite there yet."