News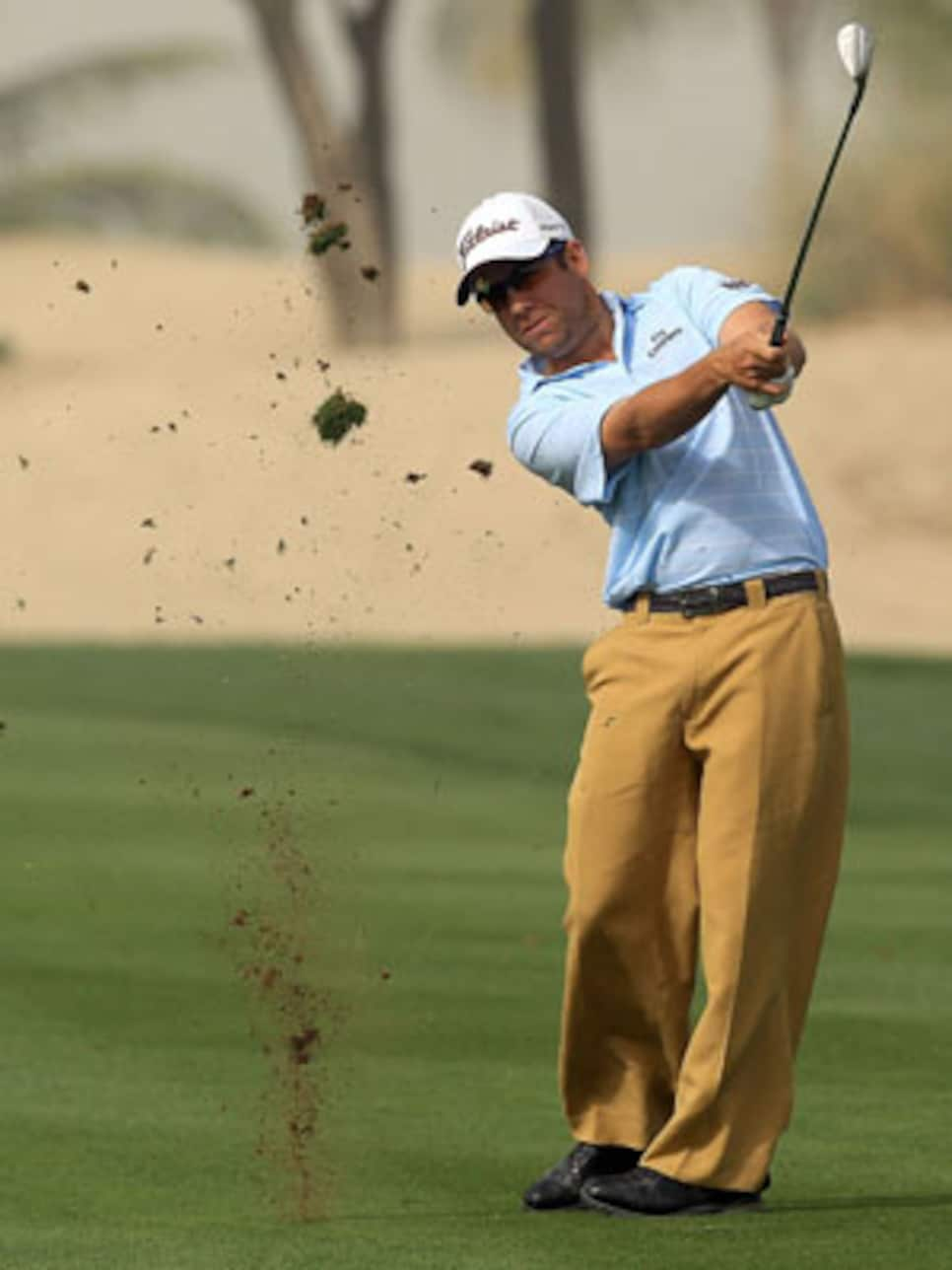 Compton dreamed of playing in this U.S. Open while recovering from heart-transplant surgery two years earlier.
Erik Compton just walked in the front door of his home in Coral Gables, Fla., Tuesday morning after an exhausting and life-changing week of golf in Ohio. Two years after his second heart transplant, Compton was going to Pebble Beach as a competitor in the 110th U.S. Open. "I'm overwhelmed," Compton said. "To get to the Open is ridiculous. Look at the guys who didn't make it this year. Look at Rickie Fowler and everybody else. I'm just beside myself. I'm going to pop some medicine, take a shower and probably sleep for two days."
Compton knows he needs to rest and reboot in a hurry. He had to find a house at Pebble Beach for the three families making the trip and make travel arrangements to play the course he had never played before. Ten years ago, Compton visited Pebble but couldn't get a tee time.
"[The USGA] already called asking me to do a press conference Monday," he said. "I guess this will make more national news outside the game. I'm the guy with two heart transplants that just qualified for the Open. It's going to be a punch line."
The funny thing is, Compton dreamed this as he recovered from his second heart transplant, a 14-hour operation on May 20, 2008 at Jackson Memorial Hospital in Miami. He kept thinking of Pebble Beach as he made the cut in the Memorial Tournament at Muirfield Village GC and as he started making birdies on Monday at Springfield CC, a Donald Ross course that Compton had never seen before. He thought of Pebble as he stepped to the first tee in a three-man playoff for two spots, and as he stood over a 10-footer to stay alive on the second hole, just after Ohio State senior Brad Wright scrambled out of the woods and made a 30-footer for birdie.
But he also thought about Isaac Klosterman, the University of Dayton volleyball player who died in a hit-and-run accident and whose heart went to Compton. So it was an extremely poignant moment on many levels. He met the family last year at the Memorial. The Klostermans were well aware that Compton was at Muirfield Village and in the qualifier again this year, but it was such an emotional thing, they stayed away, wanting Compton to focus on the golf.
"Two years ago June 7, I was at my parents house with (wife) Barbara," Compton said. "We had no baby; we didn't know she was pregnant. I was all stapled up, trying to find a comfortable position to lay down in and get up and go to the bathroom. There were staples all down my leg, all down my chest. I was all beat up, man, but I was envisioning what was going on now. It was wild. I was watching the Open at Torrey thinking [about the Open at Pebble]."
What helped were the low expectations based on Compton's 82 on Sunday in the Memorial, and how worn out he felt waking up at 4 a.m. that Monday morning. Disconsolate, he walked off the course with a double bogey and hit balls on the Muirfield Village range until 9 p.m. Sunday night. Quietly he made his fourth cut of the year at the Memorial, but in every case physical fatigue was an issue on the weekend.
After opening with a 69, Compton's tour caddie, Ron "Bambi" Levin had to leave for a commitment with Todd Hamilton at the Memphis St. Jude Classic. Scott Wilke, a massage therapist who had been working on Compton at Muirfield Village, offered to take the bag. Wilke is a member at Springfield CC, and gave Compton a good read on a 50-footer he made for eagle on the 15th hole.
Emotions started to spike. Compton three-putted the next hole, followed up with a birdie, then three-putted his last hole to tie Wright and Korea's Seung Yul Noh at 135, four shots back of medalist Brian Davis. Noh birdied the first. Compton -- who made it through local qualifying by making a 6-footer on his last hole -- survived Wright's scrambling birdie at the second with a birdie of his own, then won with a tap-in par, breaking down as he did so.
"It was emotional for me," he said. "I didn't think I had it in me. I really proved to myself for the first time that was physically and mentally capable of doing more than I thought I was capable of doing."
Now Compton is thinking big things. Accuracy will be a premium at Pebble and he's been driving the ball great, averaging 78.6 percent of his fairways at Muirfield Village and ranking fourth on tour this year at 73 percent. He's got a top-10 in mind, and as he says, "Why not?" It was only five months after the surgery that he was back in competitive golf, making a cut at the Children's Miracle Network Classic and getting through the first stage of Q School.
"I'm shocked my body could handle that, the 39 holes after everything I've been through," Compton said. "To produce the shots and do what I needed to do was big boost for me. Now I have to go the drawing board and see what I can do to finish better. But why not go out there and have a great showing?"