News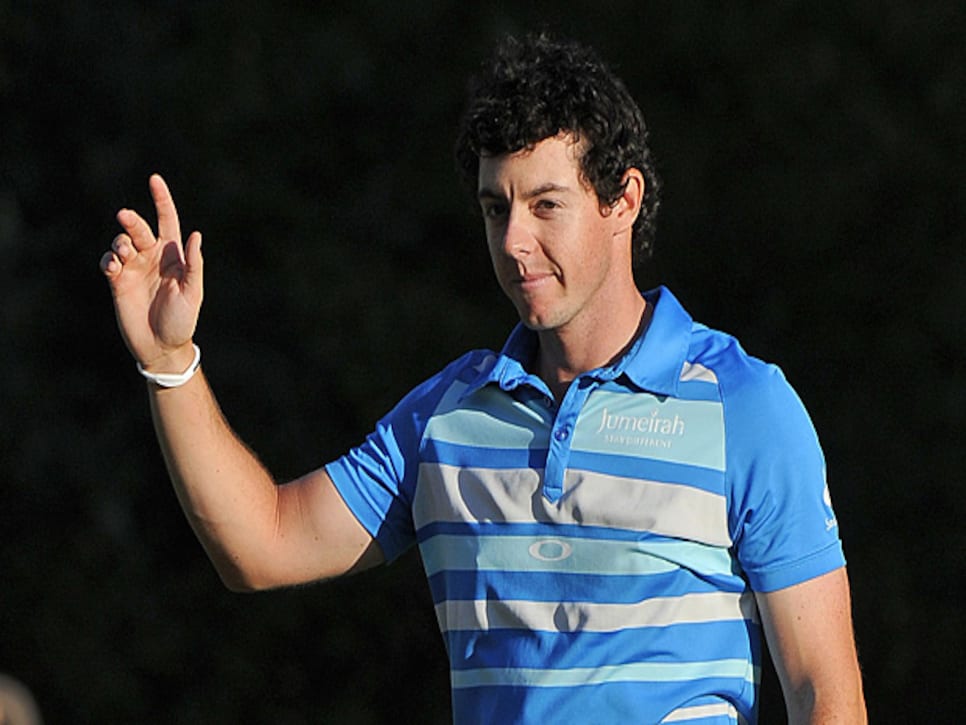 After a mid-season slump, Rory McIlroy has established himself as the best player in the world.
NORTON, Mass. -- One of the symptoms of dysfunctional behavior is to do the same thing over and over and expect different results. It's called not learning from your mistakes.
If the words of Rory McIlroy after winning the Deutsche Bank Championship are to be taken to heart, and he's yet to reveal a disingenuous bone in his body, he is a young man who has learned from his mistakes. And that could be bad news for his peers in pro golf.
McIlroy, 23, has been No. 1 in the World Ranking four times already, but the first three stints totaled only seven weeks. His current term is now four weeks, beginning with his victory at the PGA Championship, and I have a feeling he is not going to give it up as easily this time around.
When Rory won the 2011 U.S. Open at Congressional by eight strokes, many were quick to proclaim him the next great thing. But the lad succumbed to the distractions of lucrative business deals and an active social life with tennis star girlfriend Caroline Wozniacki.
As a result his golf suffered. Not enough time was being put into practice and competing. After Congressional, he finished T-25 in the British Open and T-64 in the PGA Championship before starting this major championship season with a T-40 in the Masters, a missed cut in his defense of the his U.S. Open title and T-60 at the British Open.
Those were mediocre results from anyone, let alone one from whom so much was expected. McIlroy displayed an inability to build on the success he achieved in winning the U.S. Open in overwhelming fashion. But this time it feels different.
Rory also won the PGA by eight strokes, but this time he did not take his foot off the accelerator. The win Monday at TPC Boston was his second in three starts. And afterward, he sounded hungry for more.
"I think I've just learned," he said after winning Deutsche Bank, glancing at his smartphone, which was vibrating with congratulatory text messages, when asked what is different now than when he won the U.S. Open.
"I've learned how to handle winning big events and carrying myself forward and not dwelling on what's happened, just moving forward trying to win another golf tournament, trying to put myself in position," he said. Then he said something that should scare the hell out of his fellow pros.
"There's a time and a place to celebrate and enjoy what you have done, and going into the Playoffs isn't it." McIlroy said. "You have to just focus on the week ahead. I'll get to Crooked Stick [Tuesday] and start to prepare for that tournament."
As if that is not focused enough, he amplified the message with a specific timetable. "This run that we're on, we just have to keep thinking about next week, and once Ryder Cup is over, for sure I'll think back and I'll celebrate and I'll enjoy the great golf that I've played over the last few weeks."
Without really saying it, McIlroy was admitting that he messed up that part after the U.S. Open. The celebrating started in mid-season and apparently carried over into this year. But now all the wheels appear to be back on track.
"I took three weeks off after the U.S. Open to sort of do a lot of media things, commitments, celebrate a bit and try to get ready for the Open Championship," McIlroy said about his post-Congressional period. "You know, I had a lot going on at that time, and probably didn't handle it the best."
Pia Nilsson and Lynn Marriott, the coaches of the VISION54 peak-performance approach to golf for whom I help write books, taught me this very important life lesson: "We can't control what happens to us, but we can control how we react to what happens to us."
That seems to be part of what McIlroy has learned. He was sidetracked by the off-course distractions that came his way after winning the U.S. Open. He is apparently determined not to let that happen again following his win in the PGA Championship.
"But I learned from it," McIlroy said about his loss of focus after winning the U.S. Open. "As soon as I won the PGA, I refocused my mind and focused on winning the FedEx Playoffs, and I've done that. Even after this win, I'm just focusing on next week."
Champions become great champions because they give themselves more opportunities to win than the other guys. That appears to be one of the lessons McIlroy has learned. Engagement with the process of playing great golf can't just come and go.
As David Letterman likes to joke, "There is no 'off 'position on the genius switch." From Bob Jones to Ben Hogan to Jack Nicklaus and Tiger Woods, the great players give it their all every time they tee it up and they expect to win every time they compete.
Read closely the words above. Read closely what McIlroy said after winning the Deutsche Bank Championship. He sounds very much like a young man who has figured out the commitment level it takes to be the best in the world. He sounds very much like a man who is not going to give up the No. 1 spot in the World Ranking any time soon.