Golf Retail Trendwatch: Big-box grooming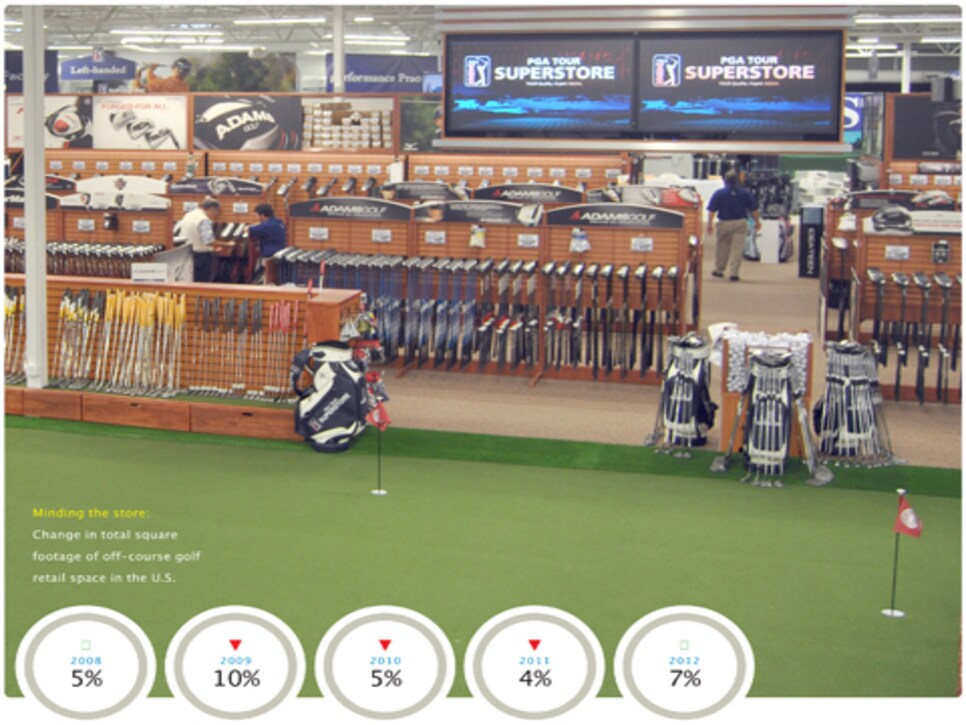 When PGA Tour Superstore announced last month it was opening its 17th megastore, a 50,000-square-foot facility in Irvine, Calif., the news reflected an important change in golf retail: The big stores are taking over the industry and are continuing to expand. For the first time in five years the number of off-course golf stores increased, according to a report by the Longitudes Group, a golf-research firm.
Among the findings: There was a net increase of 21 stores in 2012 (versus a net loss of 272 stores for the previous two years); 30 percent of all golf stores are owned by chains specializing in stores of 10,000 square feet or more; these large retailers account for 71 percent of all golf-retail space; today there's a total of 8.4 million square feet of golf-retail space in the United States (about 10 percent less than in 2007).