Courses
Golf Resort On The Ballot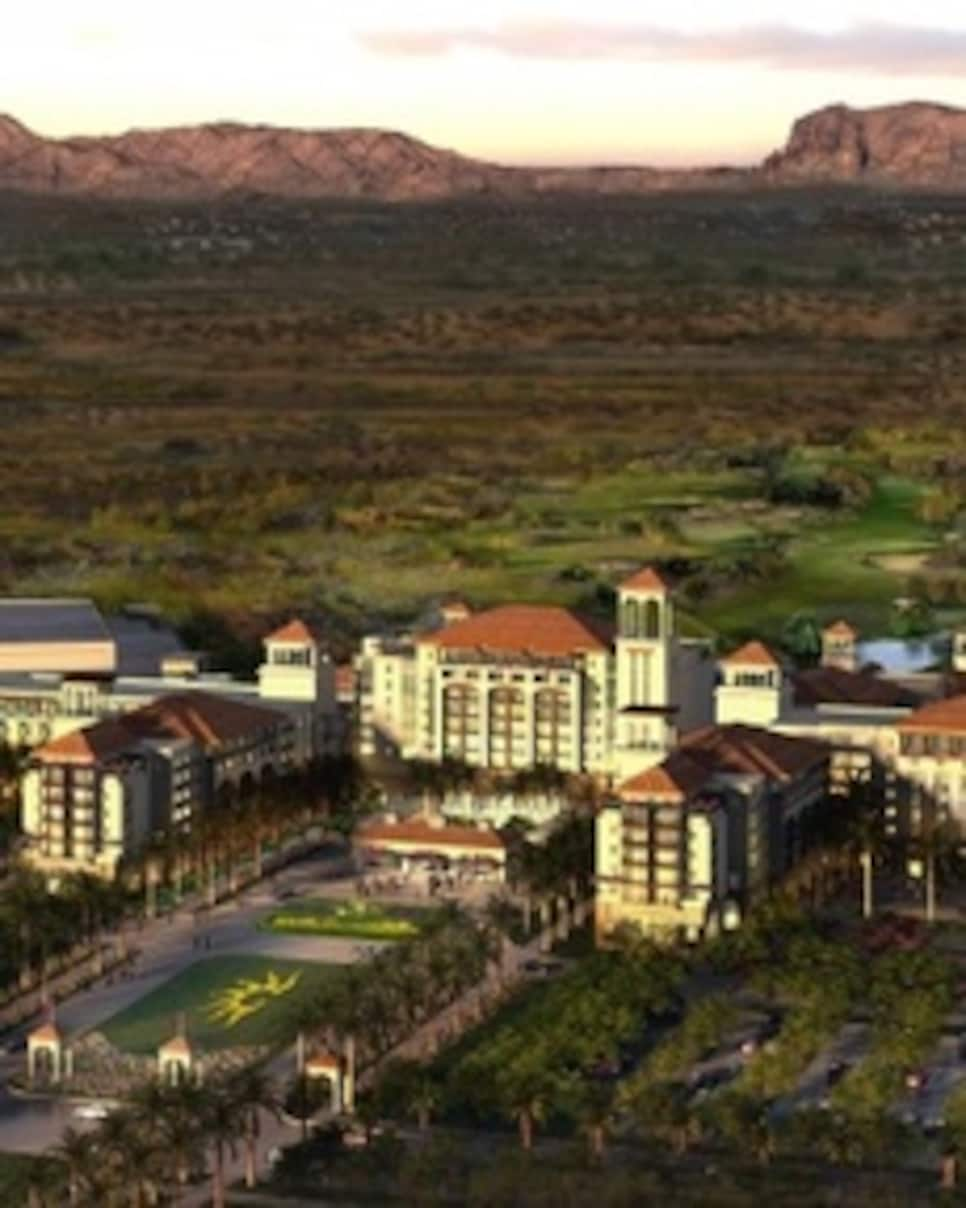 Voters in Mesa, Ariz., today will decide the fate of a massive resort and convention center proposed in their town, just outside Phoenix. The project would include 18 holes designed by Tom Fazio , a hotel operated by Gaylord Entertainment of Nashville (NYSE: GET), a second smaller hotel, and 225,000 square feet of meeting space. That's a rendering of the project at right.
Voters are being asked to approve a batch of tax incentives for the development. Among them: The hotels would pay no property tax for 50 years, worth an estimated $85.5 million.
Here's a good article on the project in today's Arizona Republic. From the article:
"Voters in 1999 turned down a $1.8 billion plan to build a stadium for the Arizona Cardinals in west Mesa. Several years later they approved a big tax subsidy for a retail development on the same piece of land, now known as Mesa Riverview, but critics say Riverview has failed to live up to its promise."
Polls are open until 7 p.m. today.