News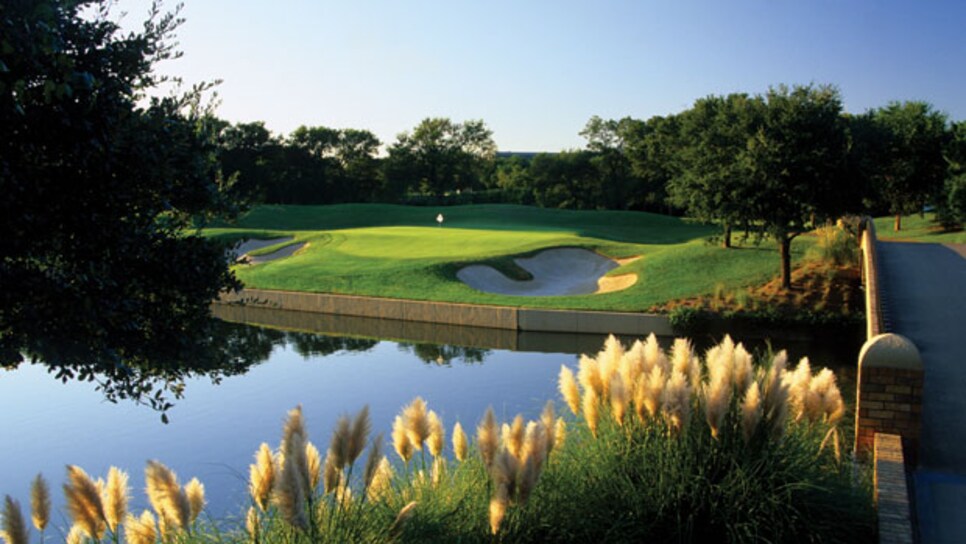 TPC Four Seasons Las Colinas is a good place for the whole family.
With a sense for sports, style and cooking, Hunter Mahan epitomizes the 21st century urban cowboy. Although born in California, Mahan went to high school in the Lone Star State and has bounced around Dallas-Fort Worth since his days at Oklahoma State in the early 2000s and recently found a home with fiancée Kandi Harris in the suburb of Colleyville.
"I think I'm more Texan in my personality; the pace suits my lifestyle," Mahan says.
Playing tour guide in Big D is easy for the 28-year-old. He and Kandi had their first date last winter at Cool River Cafe, a popular spot in Irving during the Byron Nelson. "H," as he is known, has season tickets for the Cowboys at the new Cowboys Stadium. That's a necessity since Harris is a former Cowboys cheerleader.
When I'm in the area playing golf with my friends, I tend to get out to Dallas National GC, a Tom Fazio design. The best thing about it is the landscape. Most of Dallas is flat, but this course has beautiful elevation changes. It's also one of the best-conditioned courses I've played, and it has a real low-key club atmosphere.
For resort golf I'd say the TPC Four Seasons Las Colinas. It's a good place for the whole family. It has a nice pool and a good gym -- so Dad can go play golf. Plus the course that hosts the Byron Nelson has recently been renovated.
For the younger crowd, Hotel ZaZa . It's connected to this cool little club called Dragonfly. It's downtown, right off McKinney Ave, a hot spot where everything goes on. For a family place, I'd recommend the Gaylord Texan Resort, a massive hotel and convention center near where I live in Grapevine.
Dallas is a big sports town, so whatever team is in season -- basketball's Mavs, football's Cowboys, baseball's Rangers, hockey's Stars -- it's worth checking out. If it's raining and you still want to play golf, go to TopGolf. It's not quite indoors, but it has a roof on it, and you can hit balls into a wide-open range. You can bring your buddies, have a few drinks, hit a few balls and have a good time.
I've been to the Dallas Zoo and Aquarium. It's a great place to bring the kids. There is all sorts of great stuff there. I'd probably recommend checking out the snakes at the reptile exhibit, although it creeped me out. They were so big. I couldn't image being in a cage with one of those things.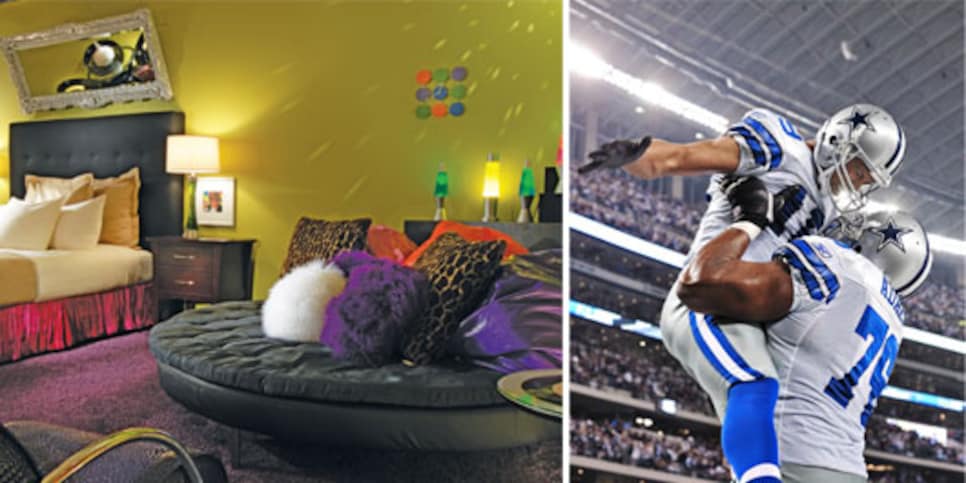 Hotel ZaZa (left, courtesy of Hotel ZaZa) is a good place for the younger crowd to stay. Mahan has season tickets for the Cowboys (right, Bill Frakes/Getty Images) at the new Cowboys Stadium.