The Loop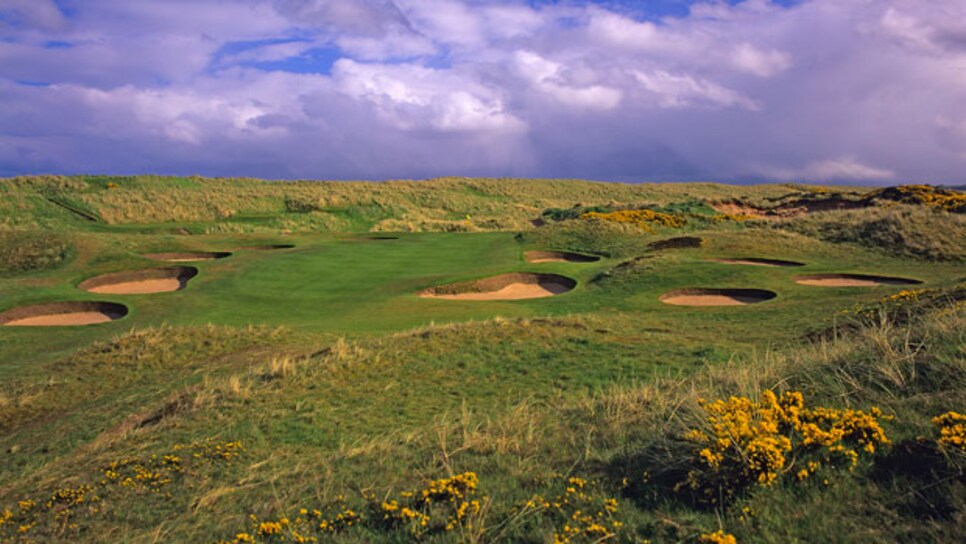 Lawrie says Royal Aberdeen is a great test of links golf any time of year.
Perhaps because of its slightly isolated location on the northeast tip of the Scottish mainland, Aberdeen is perhaps Caledonia's most underrated golf destination. But there's a lot going on if you know where to look. Not only does the area boast a number of top-class courses, in the last decade the city has produced a British Open winner in Paul Lawrie and a U.S. Amateur champion in Richie Ramsay. It's also the birthplace of up-and-coming PGA Tour pro Michael Sim.
"That's no surprise," says Lawrie, 41, lifelong resident whose boyhood home backed onto a driving range. "The quality of so many of our courses, especially the various links, is reflected in the number of really good players who have always emerged from the Aberdeen area. It's a great place to be from if you want to excel in the game."
It is hard to imagine many cities in the world boasting of a better course than Royal Aberdeen. I don't play there that often, but when I do I'm always struck by the terrific conditioning. You can play it at any time of the year. It's just a great test of links golf.
Right next door is Murcar. Although overshadowed by its neighbor, it's a lovely course in its own right. Less well-known is Kemnay. When I was a kid, it was a par-3 course. But now it is a fabulous 18-hole test. I love playing there; it is enormous fun. Deeside is where my sons play their golf, and the course has improved hugely over the last few years.
Cruden Bay isn't far away. My wife and I lived there for two years early in my career. It has a worldwide reputation that is well-earned. Simply a great course. You'd be hard pressed to find better holes anywhere.
On the banks of the River Dee is Duthie Park Winter Gardens, a great place for a day out with the family. Just after I won the Open in 1999, I sat there all day and posed with everyone who wanted their pictures taken with both me and the claret jug. Hundreds came, so I had ample time to take in the lovely atmosphere and the many rare and exotic plants on display.
The Maritime Museum is another favorite of mine. Fishing is a huge industry in northeast Scotland, so it resonates with many here. It provides a fascinating insight into the history of both a sadly declining industry and this part of the world.
Then there is Aberdeen Football (soccer) Club. I've been an avid fan since I was small and still have a season ticket at Pittodrie Stadium. The team isn't doing so well at the moment, but I live in hope.