News
Muirfield Village To Host 2013 Presidents Cup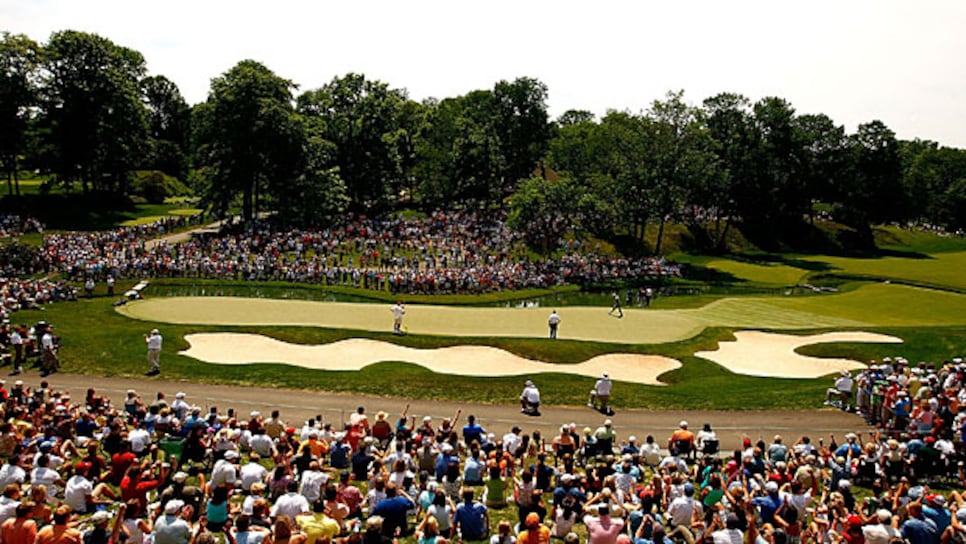 Muirfield Village, the site of the annual Memorial Tournament, will also host the 2013 Presidents Cup.
DUBLIN, Ohio (AP) -- The Presidents Cup is coming to Muirfield Village in 2013, two officials said Tuesday, giving the course Jack Nicklaus built the distinction of hosting golf's three biggest cup competitions.
Muirfield Village held the Ryder Cup in 1987 and the Solheim Cup in 1998.
The two officials with knowledge of the plans spoke on condition of anonymity because it has not been announced. Nicklaus and PGA Tour commissioner were expected to hold a press conference Wednesday at the Memorial.
Ty Votaw, the tour's executive vice president of communications, declined comment.
It will be the third American course to host the Presidents Cup, matches every two years between the United States and an International team of players from everywhere but Europe. It previously was held four times at the Robert Trent Jones Golf Club in northern Virginia, and at Harding Parking in San Francisco last year.
The matches will be played at Royal Melbourne in Australia in 2011.
Nicklaus has been U.S. captain a record four times and had a 2-1-1 record. It was not clear if he would be captain for the Muirfield Village matches, although Nicklaus said after the U.S. victory in 2007 that it was time for others to take that job.
Nicklaus, whose 18 major championship remain golf's benchmark, was instrumental in bringing the Ryder Cup to his course in 1987, even though it ended badly. Europe won for the first time on American soil.
He also agreed to host the Solheim Cup for the LPGA Tour. Putting it on such a familiar course gave those matches a big recognition boost.
The 2013 matches will be held the first weekend of October.