OFF THE GRID DOESN'T HAVE TO MEAN SLUMMING IT IN MAUI
Just walking out of the airport in Maui makes you never want to go home. With this $14.7-million, 28-acre estate, you could avoid that internal conflict. Built into a hillside with 180-degree ocean views, the four-bedroom, six-bath home has three guest suites complete with outdoor showers, and it all runs on solar power. Transportation is covered in the sale price, too. The home comes with a Tesla electric car for trips to town and a golf cart for negotiating the practice hole on the property. Taxes are $39,000 yearly.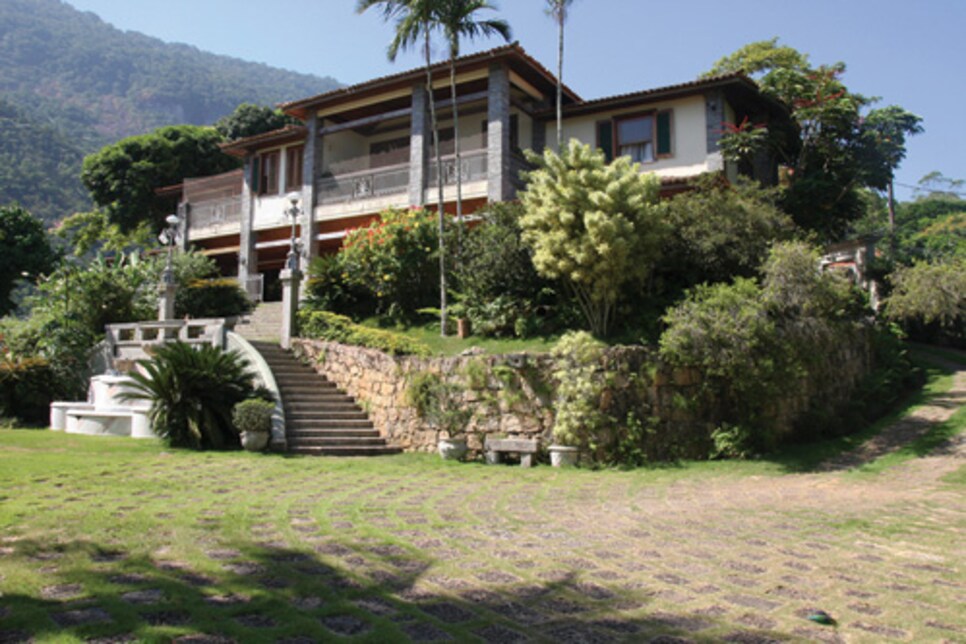 Courtesy of Christie's International Real
RELAXING IN RIO DE JANEIRO
How much does it cost to get outside the hustle and congestion of Rio and be near Gavea Golf Club? About $5 million. This six-bedroom villa, just a few miles from the Olympic Village, has a wine cellar, pool, lake and 20-car parking. Your staff won't suffer, either. The 13,000-square-foot main house has two servants' bedrooms, and the caretaker can hang out in the separate two-bedroom cottage on the property.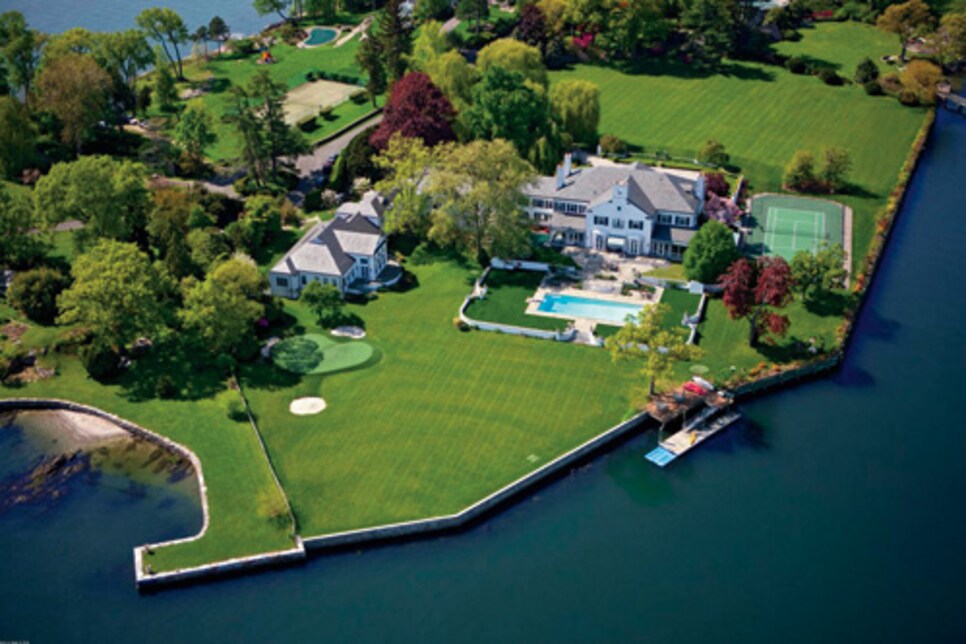 MAKING GREENWICH GREAT
A lot of high-end Greenwich, Conn., real estate is based on one-upmanship from the hedge-fund set. Drop the mic with this $50-million estate, which occupies this peninsula on Long Island Sound. Formerly owned by Donald Trump, the circa-1939 palace has eight bedrooms, 10 baths, a practice green and a guest house magnificent enough to have an indoor pool.