News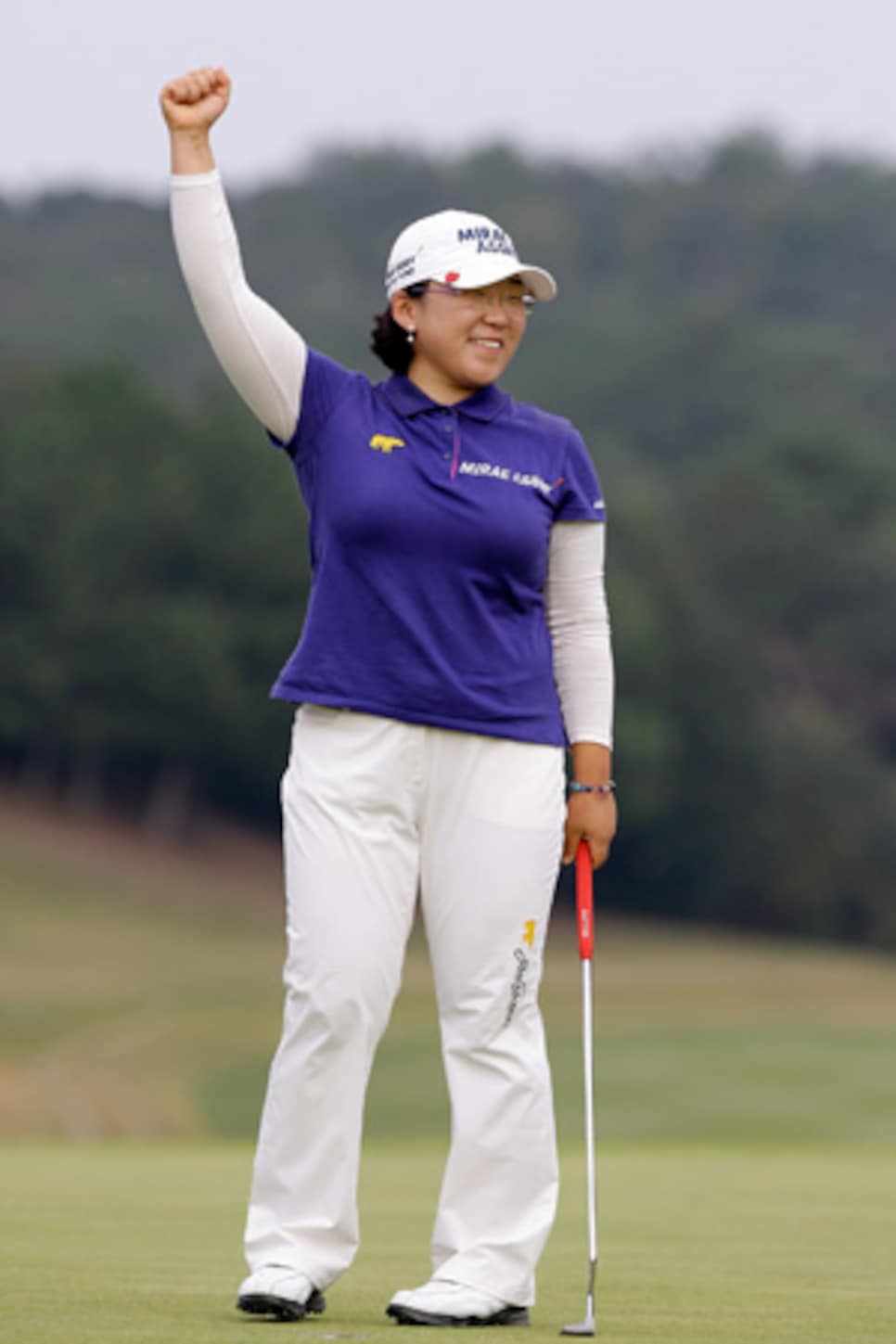 Shin won for the second time this season.
SHIMA, Japan (AP) -- Top-ranked Jiyai Shin won the Mizuno Classic on Sunday for her second LPGA Tour victory of the season and eighth overall, closing with a 5-under 67 for a two-stroke victory over Yani Tseng.
Shin finished at 18 under after opening with rounds of 65 and 66 on the Kintetsu Kashikojima course. The South Korean star, also the 2008 tournament winner in the event also sanctioned by the Japan LPGA, earned $180,000 to increase her season total to $1,779,768 and pull within $3,535 of leader Na Yeon Choi with two events left.
"This morning my feel was a little bit rushed, because I won at the Evian and the last couple of months I didn't win," Shin said. "I have had a lot of chances, but I didn't win. I am waiting all the time for the win. So this morning I felt pressure.
"The first hole I made a birdie and after that I got more confident. But Yani was playing very well."
Tseng, from Taiwan, shot a 66.
"I really tried my best to bring my A-game golf today," said Tseng, a three-time winner this year. "I think I did that very well. Jiyai just played so consistently and she is the greatest player on tour. A very good, competitive player."
Stacy Lewis (68) was third at 15 under, Miki Saiki (70) was 12 under, and Choi (68), Brittany Lincicome (65) and Mika Miyazato (68) followed at 11 under.
Shin, who started the day with a two-stroke lead over Lewis, birdied all four par 5s in her bogey-free final round.
Tseng birdied six of the first 11 holes to tie Shin, but parred the final seven.
"I was really, really nervous and we still had more par-5s," Shin said about Tseng's birdie on No. 11." She is a long hitter. So I was worried about the long par-5s where she can make the easy birdies."
However, Shin took advantage of the par 5s with birdies on Nos. 13 and 16.
"She made a couple of mistakes and I made a really good birdie on 16," Shin said. "It feels good to win."
Tseng leads Japanese star Ai Miyazato by 14 points in the player of the year race. Shin and Choi are tied for third, 18 points behind Tseng.
Miyazato, a five-time winner this season, followed her second-round 79 with a 68 to tie for 69th at 3 over -- 21 strokes behind Shin.
Shin is skipping the Lorena Ochoa Invitational next week in Mexico.
"I am going to take it easy for the next couple of weeks and then head to LPGA Tour Championship," Shin said. "I want to play well there because the Tour Championship is the last tournament of the year. If I have good play there it will make a warm winter."