News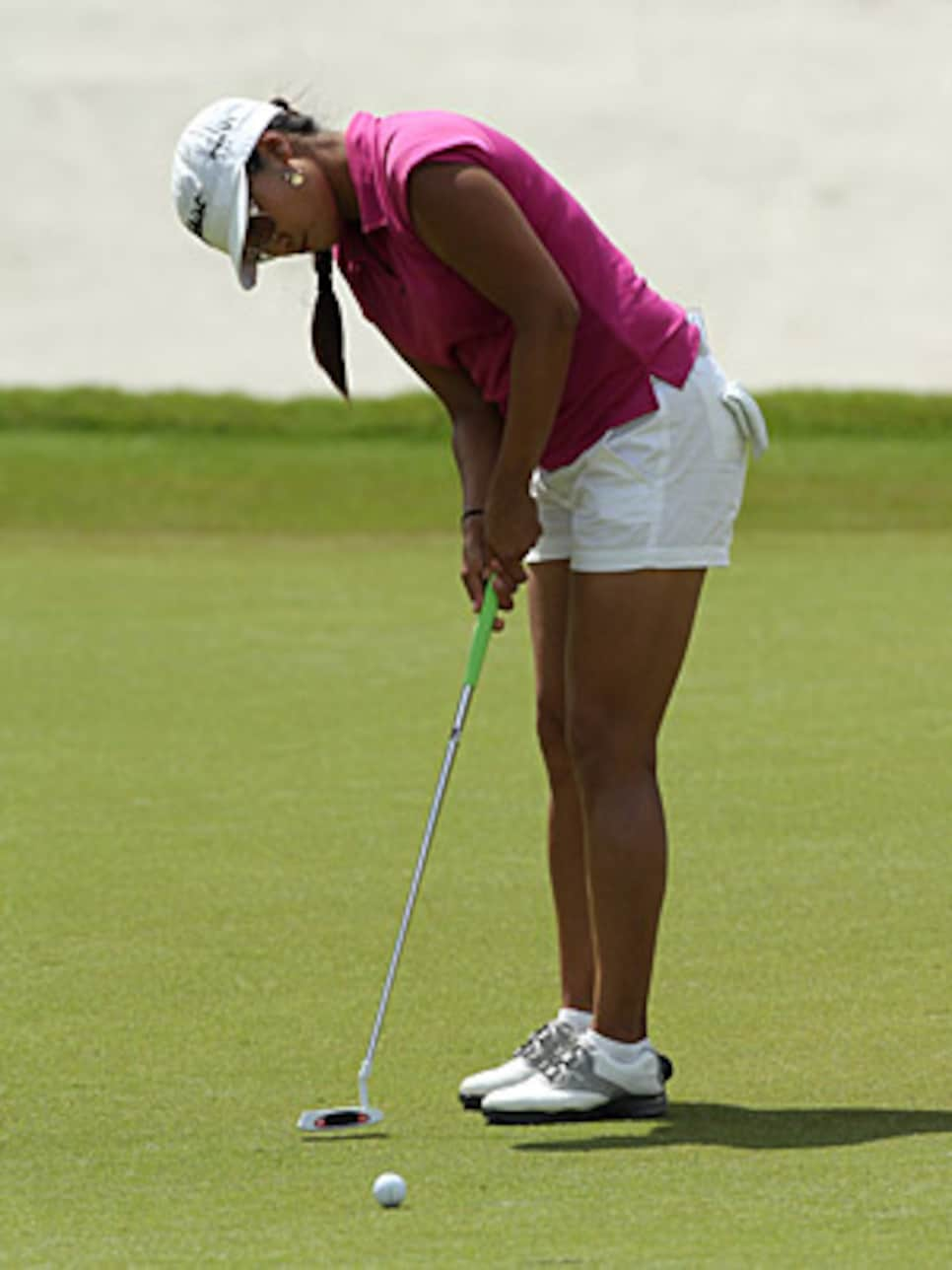 Kang clinched the win when Juli Inkster bogeyed the final hole.
won the Sime Darby LPGA Malaysia for her second LPGA Tour title, beating Juli Inkster
by a stroke Sunday when the 50-year-old Hall of Famer bogeyed the final hole.
Kang, the 30-year-old South Korean player who went to high school in Edmonds, Wash., and starred at Arizona State, made a 12-foot birdie putt on the par-4 18th for a 6-under 65 and a 9-under total at Kuala Lumpur Golf and Country Club.
"Speechless," Kang said. "That's not that easy to do for me. I played solid. I hit a lot of putts. As you guys can tell, my score was good enough to win a tournament, and you know, it's been a while. So I'm trying to soak this in.
"Oh, my God, I can't believe I won!"
Inkster finished with her second straight 67. She birdied Nos. 15-17 to take the lead, but couldn't hold on in her bid to break the LPGA Tour age record of 46 years, 8 months set by Beth Daniel in the 2003 Canadian Women's Open.
Playing in the group behind Kang, Inkster pushed her second shot into the right greenside bunker at 18, then nearly holed out from the sand before two-putting for bogey.
"When I miss it, I miss it right," Inkster said about her approach shot. "It was a three-quarter shot and I left it out there. I played well all day.
"I really enjoy what I do. It's nice to be able to compete."
Kang, also the 2005 LPGA Corning Classic winner, birdied three of the last four holes and earned $270,000 in the inaugural event.
"All I know is it's been five years," Kang said. "It's priceless."
She was momentarily confused about her position on the final hole, thinking she was tied with Inkster instead of a stroke behind.
"I saw the scoreboard, and I thought that I was like tied, and I was like, 'Maybe I could win with a birdie,'" Kang said. "And I saw it, Juli was at 9 under. I realized I was like, oh, 'I've got to make this birdie to go to the playoff.'
"I came too far to just make par and stay in second place. So at that point I wasn't nervous at all, which I was impressed with myself. And yeah, putt rolled in."
Sweden's Maria Hjorth (71) and Japan's Mika Miyazato (69) tied for third at 6 under, South Korea's Meena Lee (69) was 5 under, American Christina Kim (69) and South Korea's Jiyai Shin (70) were 4 under, and American Cristie Kerr (67) was 3 under.
Kerr is projected to regain the top spot in the world from Japan's Ai Mayazato when the rankings are released Monday. Ai Miyazato shot a 69 to tie for 28th at 2 over.
"It would feel great to take over No. 1 this week," Kerr said. "It's been so close the last four tournaments. It came down to one putt in Alabama and last week I had a great finish, but just wasn't close enough. I've been thinking about this race all year. It's coming down to a putt here or there and it cannot get any closer."
Michelle Wie shot a 74 to tie for 34th at 3 over.
The tour will remain in Asia the next two weeks for events in South Korea and Japan.