News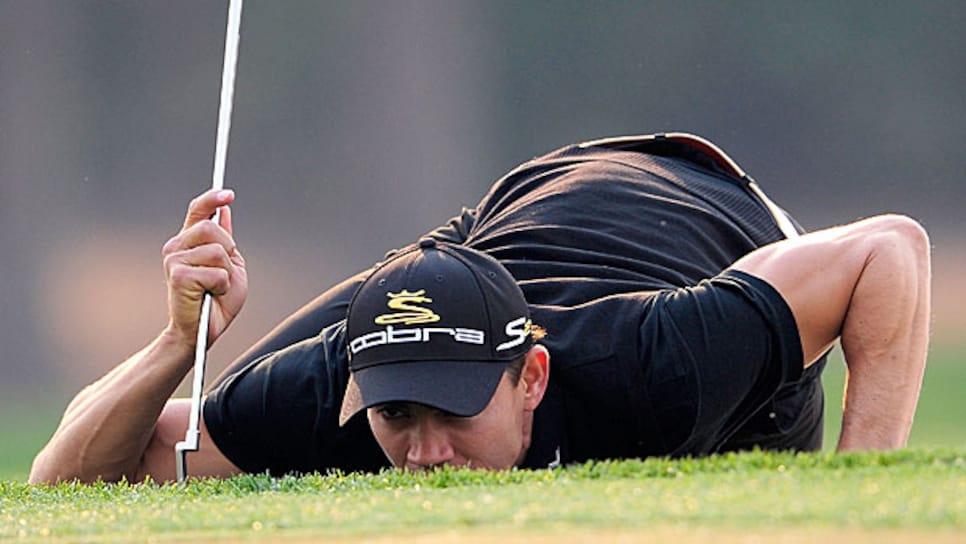 Camilo Villegas is one of Cobra's top pros.
Acushnet, the parent company of Titleist, FootJoy and Cobra, announced it has signed an agreement for the sale of Cobra Golf to Puma AG. The sale includes the Cobra brand, as well as related inventory, intellectual property and endorsement contracts, and is subject to customary closing conditions and regulatory approvals.
The deal makes sense for both sides. When Acushnet parent American Brands (now Fortune Brands) purchased Cobra in December 1995 for $700 million, the idea was for Cobra to become the flagship club brand while Titleist and FootJoy would continue to have a stronghold on balls, shoes and gloves while producing clubs aimed almost exclusively at low-handicappers. Although Cobra enjoyed some success in the club category, Titleist-branded clubs, however, have, in recent years, presented more attractive offerings appealing to a wider range of players, putting them more in direct competition with Cobra than complementing them. Puma, meanwhile, now becomes a major player armed with an equipment company with a large distribution base to go with its footwear line, as well as a tour staff with international appeal (Camilo Villegas and Ian Poulter). According to Fortune Brands' Annual Review, Cobra had sales of approximately $200 million in 2008.
In a press release, Acushnet also announced plans to continue to provide services (production, distribution, field sales and customer service) for an agreed upon period of time beyond the closing of the sale to facilitate a seamless transition.
"With the sale of Cobra, we have the opportunity to devote all of our resources to the global growth of our industry-leading Titleist and FootJoy brands," said Wally Uihlein, chairman and CEO of Acushnet Company. "At the same time, Cobra is a strong brand with a heritage of innovation, and we wish the quality associates guiding the brand future success. ... Titleist and FootJoy are powerful golf brands that are poised for long-term growth."
Pending regulatory approval, the effective date of the sale of Cobra Golf to Puma is expected to be early in the second quarter, and all business will continue to be conducted by Acushnet Company until that time. Financial terms of the pending transaction were not disclosed.