News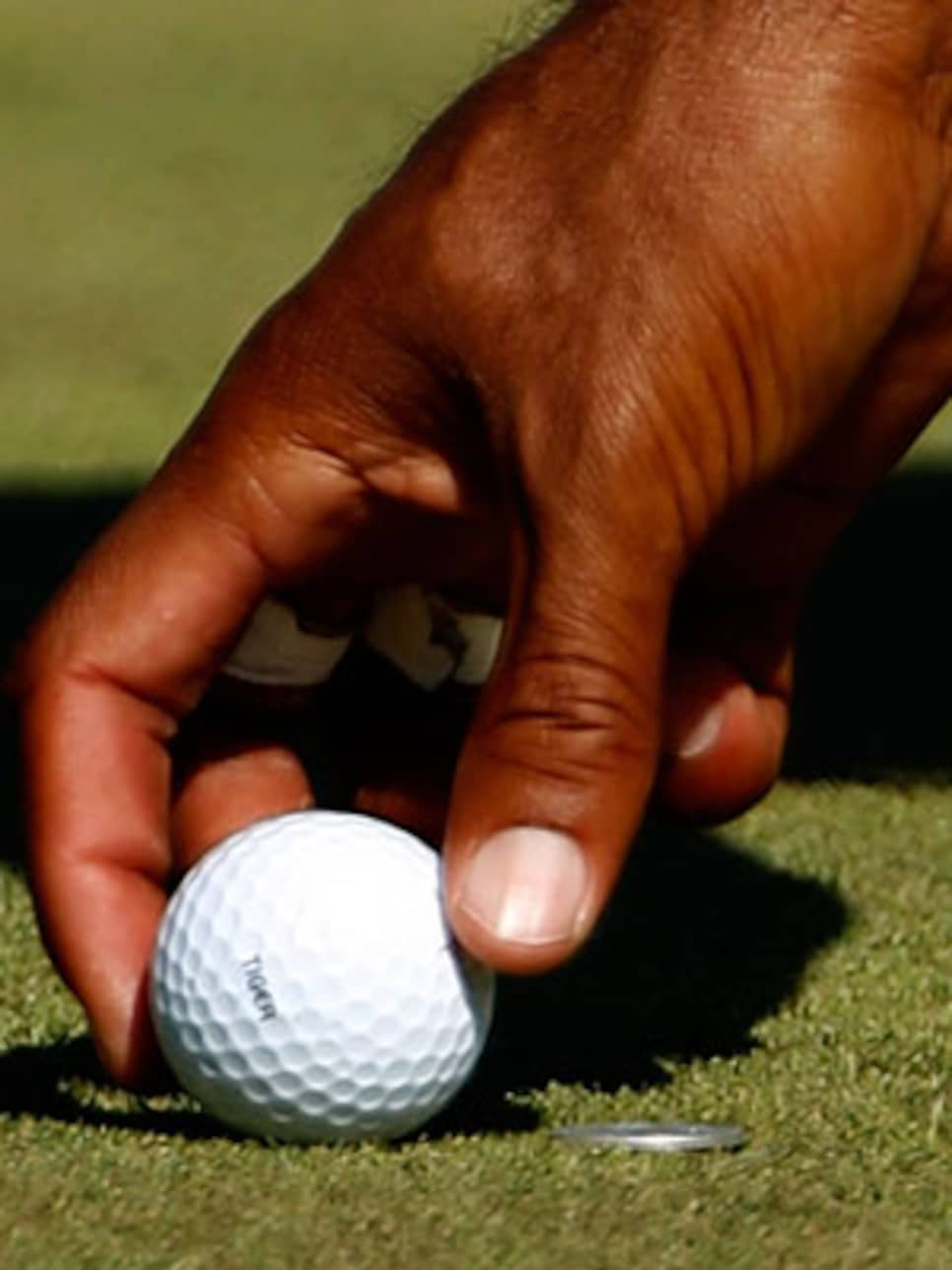 Kevin Streelman believes amateurs enjoy knowing they are playing the same balls as top pros like Tiger Woods.
A recent test of shorter-flying golf balls conducted after the Canadian Tour's Clublink Jane Rogers Championship at Greystone GC in Milton, Ontario, brought with it numerous questions. The test -- an 18-hole competition using balls designed to fly approximately 20 yards shorter off the tee -- had some asking if the USGA is serious about another equipment rollback. If so, what would be the ramifications for tour pros and equipment companies?
The USGA says the test is merely a continuation of work it has been conducting. "This is a project the USGA has been working on with the cooperation of golf ball manufacturers for the past five years," said Dick Rugge, senior technical director for the USGA. "During that time the USGA has conducted numerous player tests with various levels of golfers, including professionals. We expect to do more."
But if this project has been going on for five years, why the secrecy, with no information released to either ballmakers or media?
"I've been asked why we don't publicize our reduced-distance ball testing results," said Rugge. "The answer is simple: Publicizing test results can poison the well of future potential test participants. This is particularly true for tests where players' opinions are the primary results we are seeking.
"Test participants who have a preconceived idea about what to expect are more likely to give an influenced opinion. … Weighing the importance of getting good data versus satisfying some people's curiosity is a slam dunk. We need to get good data. Untimely publication of such information makes it more difficult for us to do our job. The USGA will publish research data when it is both timely and appropriate."
Still, that didn't keep players from broaching the topic at the Barclays. Ricky Barnes, for one, doesn't believe a shorter ball would greatly alter the competitive landscape.
"Everyone is playing the same golf course," said Barnes. "The shorter hitters are still going to be shorter. It's the same dynamic."
Perhaps, but Kevin Streelman isn't sure that is a game fans want to watch, saying it would "take some getting used to" and that he would be "surprised" if anything resembling a ball rollback is even remotely imminent. With a nod to the two-tiered application of the new grooves rule, he also pointed to the business ramifications for manufacturers.
"[A rollback] might take a little bit away from the general public's connection with us to say, 'Hey, I'm teeing up the same golf ball that Tiger or some other player is using,' " said Streelman. "When I was growing up, I got a kick out of that. You feel a closeness with the players."
One of the more informed players regarding equipment issues, Geoff Ogilvy, thinks a ball rollback could lead to a wider gap between players. "I want to walk on the range and watch someone hit a driver and say, 'Who the heck is that?' " said Ogilvy. "I don't do that anymore. If you walked on the range in 1996, every pro turned his head when Greg Norman hit driver because they wanted to watch him smash the driver on the range. If everyone can drive it 300 yards, it doesn't become cool anymore, you know?"
Given the USGA has been studying this for five years, it appears they know. The question is whether anything will someday be done about it.
It is well known that U.S. Amateur champion Peter Uihlein is the son of Titleist chairman and CEO Wally Uihlein. So what did Uihlein have in his bag at Chambers Bay? Not surprisingly, Uihlein was a company man, using a Titleist Pro V1 ball, 909 D2 driver (8.5 degrees with a Mitsubishi Whiteboard 73-gram shaft), 909 F3 3-wood, 503I 3-iron, 680 irons (4- through 9-irons), Vokey pitching wedge and Vokey Spin Milled TVD 56- and 60-degree wedges and a Scotty Cameron by Titleist Newport putter.
Somewhat unnoticed in Matt Kuchar's win at the Barclays is that he was using a prototype of Bridgestone's B330S ball -- the Tri S. The ball was tweaked to provide slightly more distance while maintaining the same spin rate as the version currently available...Rickie Fowler became the first player to put Mitsubishi's new version of its Whiteboard shaft (named 'Ahina) in play at the Barclays, using it in his Titleist 909 D2 driver. Fowler ranked 12th in driving distance at Ridgewood CC...Although a Ryder Cup berth was not offered to Justin Rose, he did make good use of a change to TaylorMade's R9 SuperTri driver, finishing T-15 at the Barclays...Jason Day changed putters at Ridgewood CC, using TaylorMade's Rossa Suzuka putter. The young Aussie used the semi-mallet style putter to finish T-5 while ranking T-17 in putts per GIR.