News
Old Guys Say New Technology Aids Champions Tour's Product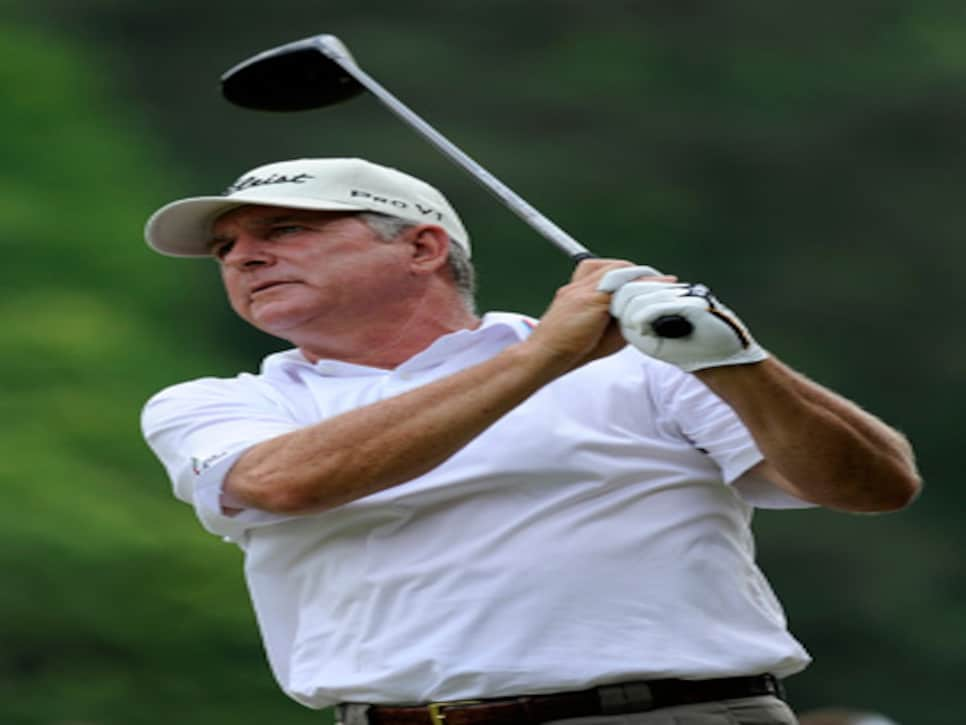 Material Matters: Had persimmon persisted, Haas couldn't have extended his career.
Last week in this space Deane Beman spoke about the need for golf's governing bodies to rein in technology. Whether equipment needs to be further rolled back beyond grooves is a debate with legitimate arguments on both sides. It is also a dispute that often overlooks an important constituency -- the Champions Tour.
Anyone who has watched the circuit in recent years knows the PGA Tour's "these guys are good" slogan applies to the seniors too. But would it if equipment were substantially rolled back?
"That's an interesting question," said Tim Simpson, four times a PGA Tour winner. "I think a good part of what people pay to see is that the stars of years gone by are still hitting the ball a pretty good distance and are making birdies and shooting low scores. Take that away and this tour might be less appealing."
Indeed, the average driving distance on the Champions Tour is 276.4 yards -- only 11.6 yards less than the PGA Tour number. Currently 17 seniors have a scoring average in the 60s (the PGA Tour has only 10) and already this season there have been 22 rounds of 64 or lower, including a 60 by Nick Price at the Toshiba Classic. It is a tour where going low is almost a necessity -- both in terms of winning and connecting with the fans. Technology clearly plays a large role in that.
Modern equipment also has a role in keeping players sharp as they ready for the senior tour. "I'm not so sure I could have kept up on the PGA Tour those last five years leading into the Champions Tour without it," said Jay Haas, who, in the season prior to his 50th birthday, had a pair of runner-up finishes and eight top-10s in 25 starts on the PGA Tour, winning more than $2.5 million (15th on the money list) and earning a berth on the Presidents Cup team. At 50, he won another $2 million, had eight more top-10s and was a captain's pick for the U.S. Ryder Cup team. "I was in good shape, but if I was still using a 43-inch wooden-headed driver with a steel shaft I would have been 25 yards shorter, at least."
Those 25 yards may be the difference between entertaining and uninspiring. Yes, the Champions Tour would still be relevant even with an equipment rollback, but whether it would be as exciting is doubtful, said Jim Thorpe. "I'm 62 years old and still hammering the ball," said Thorpe. "That's what people want to see. That's what I want to see. Why would anyone want to mess with that?"
For those who might want to in the future, at least keep the Champions Tour in mind when thinking about it.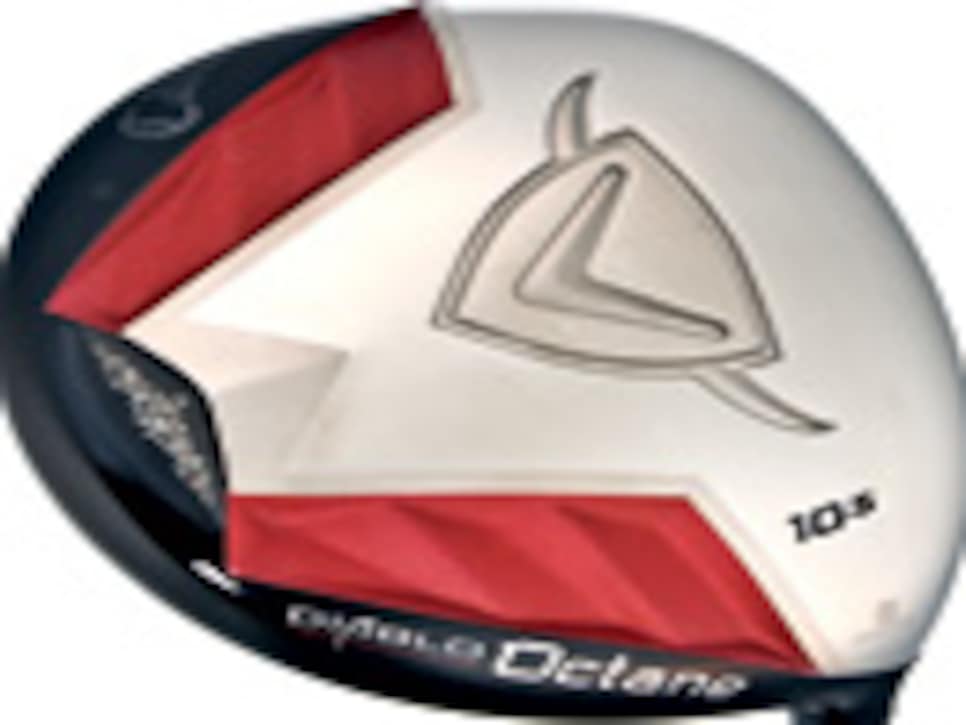 Callaway Diablo Octane Tour
(Lofts: 9.5, 10.5, 11.5, 13.5 degrees)
Travelers champ Fredrik Jacobson recently changed to this driver that features a lightweight carbon-fiber crown (the head weighs just 195 grams). The milled titanium cupface is designed to improve ball speed.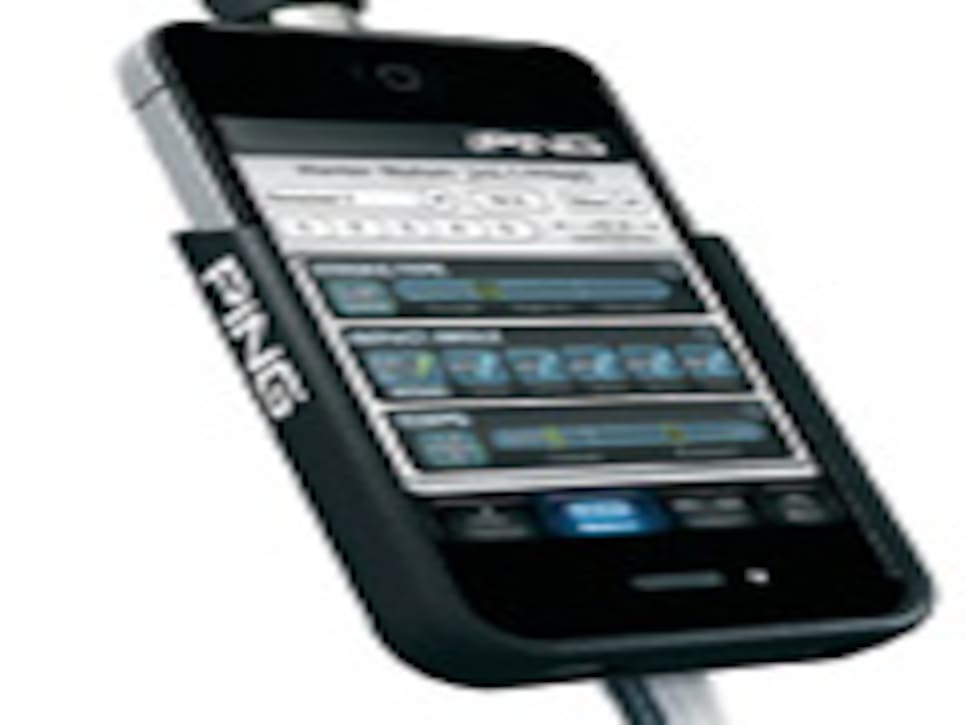 Price: $30 (cradle); free (app)
The iPing putting app is a wireless putting tool designed to identify a player's stroke type (straight, slight arc or strong arc) by analyzing impact angle and measuring tempo. After a series of putts a player's stroke type is identified and a putting "handicap" is given. The app is a free download from the iTunes App Store and works with the iPhone 4 or the fourth-generation iPod touch and attaches to the putter shaft using an iPing cradle. The app received a workout at the Travelers Championship with approximately 25 players doing multiple sessions with the device.
Rocco Mediate WD'd from Hartford but showed off a custom Scotty Cameron by Titleist 009 putter sporting the 10 icons (e.g., shamrock, horseshoe, dollar sign, etc.) he has had, in some combination, engraved on previous putters...Blake Adams' TaylorMade R11 driver was launching too low (8 degrees) and swinging too heavy (D8 swingweight), so TaylorMade techs rotated the adjustable shaft to add a degree of loft while evening the weights in back of the club (eight grams in each port). Adams' launch increased to 12 degrees and his swing speed increased due to the lighter weight. Adams, who finished T-12 in driving accuracy at Hartford, notched his first top-10 of 2011...In between a hybrid and a 5-wood, Ryan Moore split the difference, adding Adams Golf's Idea Black Super Hybrid (17 degrees), which has a larger head and longer shaft than a conventional hybrid, but is not quite a fairway wood.