News
'We've Let Equipment Get Out Of Hand,' Says Former Tour Commish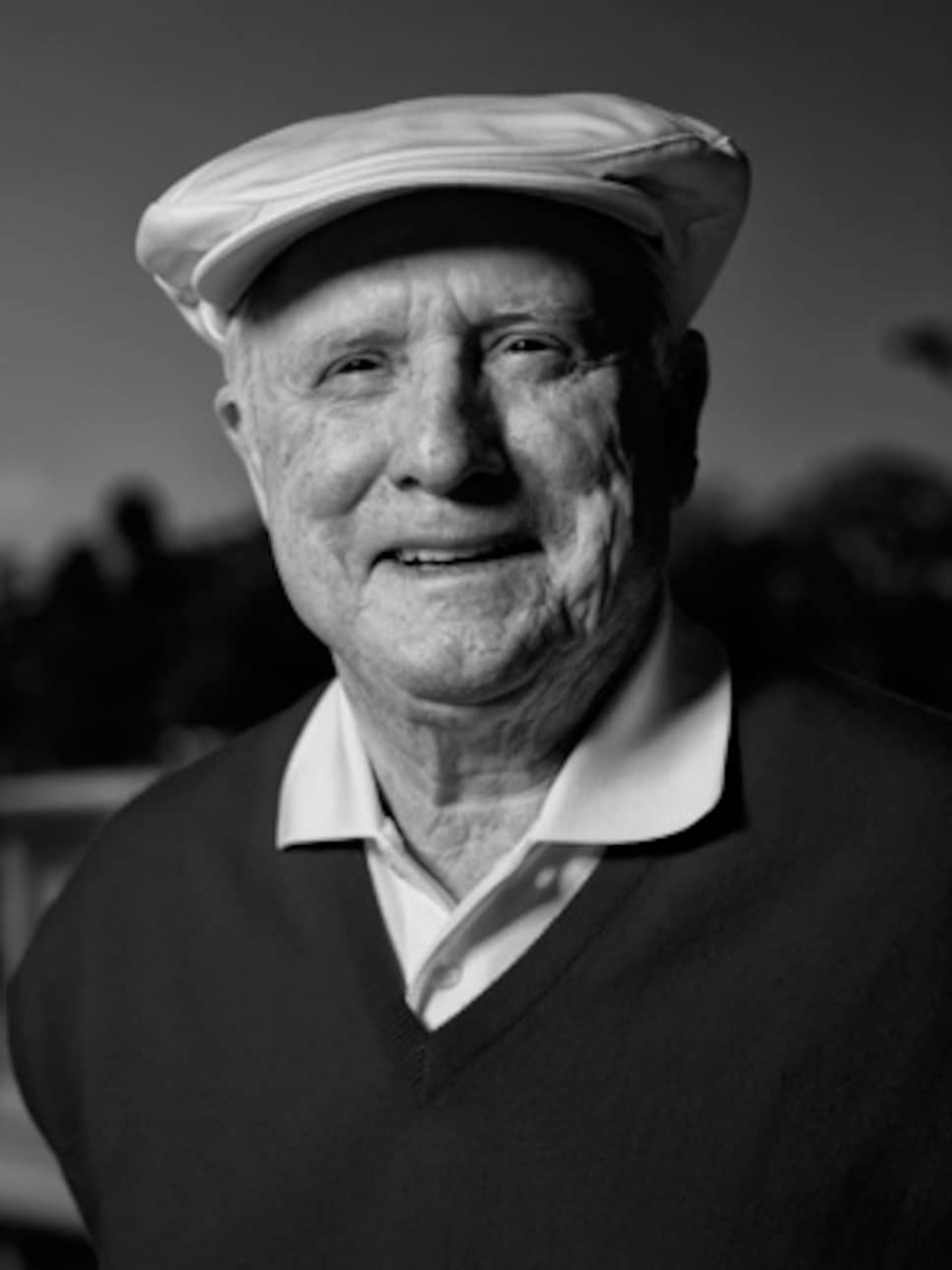 Deane Beman has enjoyed a lengthy career in golf. A two-time winner of the U.S. Amateur, the British Amateur champion in 1959 and a four-time PGA Tour winner, Beman was a fine player before becoming the second commissioner of the PGA Tour, a post he held from 1974-94. During that time Beman was at the center of the tour's dispute over square grooves with Ping. Golf World sat down with Beman, now 73, at the U.S. Open at Congressional CC to get his thoughts on the state of equipment and the regulations governing it.
GW: Where are we in terms of equipment right now?
Beman: Just look outside. Congressional has five pars 4s measuring 470 yards or more. The 18th is a 523-yard par 4. Think about that -- 523 yards. That used to be a pretty good par 5. Courses need to be stretched way too long, and that's because we've let equipment get out of hand.
GW: True, courses are longer, but isn't that courses for the PGA Tour -- or for owners who have large egos?
Beman: You would think that, but fact is people who are on club golf committees see these longer courses. For the most part, they're better players and they become infatuated with all of it and push for a new tee box here or another 30 yards there. It's not good for the game. It's not a good use of land. It's not a good use of resources, and it does little but make the game too hard and too slow.
GW: Which is why some have called for more equipment rollbacks. But why should manufacturers have to adjust because people can't keep their egos in check?
Beman: Because when you have 523-yard par 4s it's really not golf.
GW: But golf is a sport where physical superiority should count for something.
Beman: That's my point. The advances in technology have greatly reduced the advantage of the physically superior. And those with more talent too. Everyone hits it long enough now. Working the ball is a lost art. Jack [Nicklaus] hit it farther than just about everyone. That was an advantage for him. Now the longest of hitters don't get that big a benefit. Three hundred yards when everyone else is at 260 is useful. Hitting it 320 when the rest are at 290 is not nearly as much so because both players are still hitting a short iron in.
GW: Is the groove rule a failure?
Beman: I wouldn't say it's a failure. They tried to do something to rein things in, but it hasn't had the impact the USGA, or many others, thought it would.
GW: Everyone focuses on the ball as the easy fix, but if you were going to put further restrictions on equipment, wouldn't bringing clubhead size down to, say, 250cc be more effective?
Beman: Absolutely. On tour there is little fear of missing the center of the face. You hit it a half-inch off center, and the ball still goes a long way. That wasn't the case in the days of persimmon drivers and smaller metal woods. I was a short hitter, but I could compete somewhat because I could find the center of the clubface a lot. Today I'd have no chance.
GW: Is it possible to further rein in equipment without litigation?
Beman: Probably not. But it would be worth the risk. Something really should be done. The game is at risk if we don't. It's certainly not growing.
GW: Growing the game is the basis for initiatives such as Flogton, 15-inch cups and Tee It Forward. What do you think of those?
Beman: I'm not much of a fan of 15-inch cups or things that aren't real golf. Tee It Forward is interesting, but it's a hard sell to get people to play at 6,000 yards when they see the pros playing 7,500 yards.
GW: Are we where we are now because those in charge of equipment regulations couldn't foresee what was coming in terms of technology?
Beman: It's an error of omission. Technology always advances. It always has, and it will continue to do so. By the time the USGA realized the pace of innovation had considerably sped up, it was too late to do much about it -- at least without facing litigation. So what do we have? Finishing holes at a U.S. Open that are 523-yard par 4s.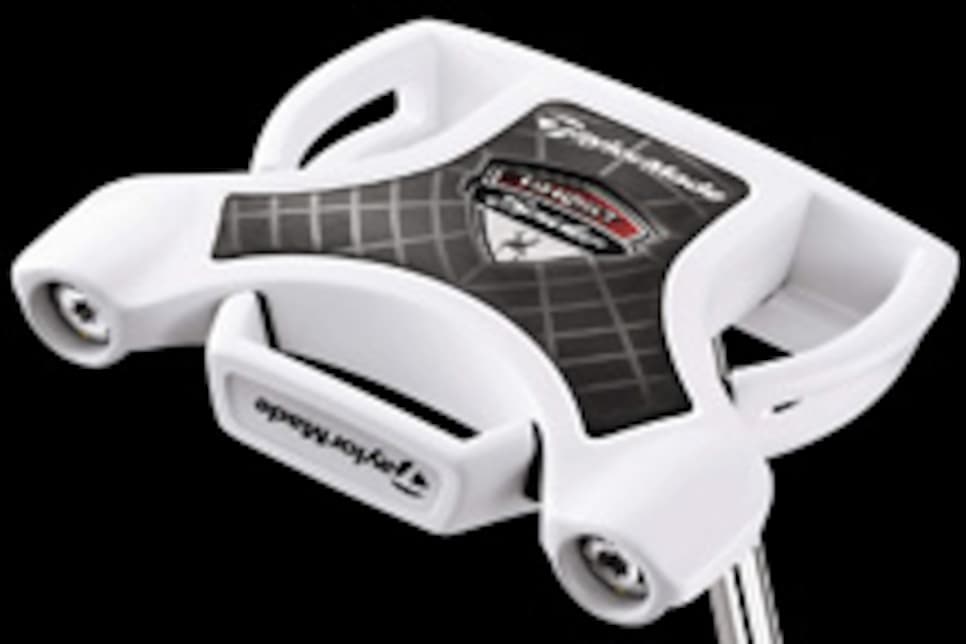 Price: $179 (belly models: $199)
(Lengths: 33, 34, 35, 41, 43 inches)
The latest addition to the Ghost line of putters features a steel-wire frame that places most of the weight on the perimeter to reduce twisting on off-center strikes. Movable weights allow the player to make the head heavier or lighter.
Rory McIlroy used a Scotty Cameron by Titleist GSS prototype (right) with a "chromatic bronze" finish in winning the U.S. Open. Although McIlroy has had the putter since the 2010 WGC-Accenture Match Play, Congressional was the first time he put it in play in the U.S. this season. The work he did with Dick Stockton at Quail Hollow convinced him the toe flow on the putter was a good fit for his stroke. McIlroy was T-6 in putts per GIR for the week...Fredrik Jacobson switched from Callaway's RAZR Hawk Tour driver to the company's Diablo Octane Tour driver at the U.S. Open. Jacobson used the club to average 292.3 yards in distance in finishing T-14...During practice Peter Hanson dinged his Titleist Vokey wedge with a rock. Designer Bob Vokey said it took him more than 30 minutes, but he was able to fill the hole to Hanson's liking. Hanson used the club in finishing T-7...Lee Westwood (T-3) used an original Ping Anser-style Milled Series putter while fellow Ping staffer Louis Oosthuizen (T-9) used the Anser Milled 5. Westwood had an alignment line added to his flat stick.